COVID-19 has given airlines a grace period in passenger experience expectations, but thinking about how those expectations will change as aviation returns, especially in premium cabins, is vital.
Where before the pandemic travelers were expecting the service that airlines promised them — whether that was cheap and nasty, cheap and cheerful, efficient and professional, caviar-and-Champagne, or something in between — people are, by and large, happy to get where they're going safely and with as little infection risk as possible at the moment, even if it lacks the usual bells and whistles.
At some point, that will change, and in some quarters it already is. Nobody really knows yet what the change in demand profile that a return to commonplace travel will look like, not least in the context of the long-term trend towards premium economy and the downward pressure on travel budgets as a result of the COVID-19-driven economic crisis.
Enter business-plus, a sort of premium-premium option where airlines and #PaxEx designers have been dipping their toes for a few years now, but where none have really taken the plunge.
Mostly, this work has been around figuring out whether there is a market to upsell the front row of business class, with seatmakers including Collins Aerospace (with its Super Diamond/Elements family of herringbones) and Thompson Aero Seating (using its Vantage XL and XL+ staggered product) both exploring options.
An opportunity for experimentation here may well come with the sunset of first class, which — despite recent assertions by Qatar Airways boss Akbar al Baker that future aircraft will have a first class cabin — is being accelerated as older aircraft with more (or airlines' only) first class seats are retired entirely from airlines' fleets or put into the limbo of medium-to-long-term storage.
Indeed, this is one area in which one of aviation's favorite tricks — the fuzzification of premium cabin names, from Club World to Delta One and everything in between — could really bring benefits in the long run.
In the corporate world, there is (and will always be) a certain price point at which the direct financial benefit of having an executive who is relaxed, refreshed, well-rested and raring to go after she gets off the aircraft for a meeting is greater than the cost of business class.
That point will differ between companies, and many may decide during a downturn or other time of lower demand that it may be more cost-effective to give the executive an extra night in a hotel before meetings.
It may be decided that travel itself is not cost-effective now that almost everyone in the corporate world has had a crash course in teleconferencing in the last few months.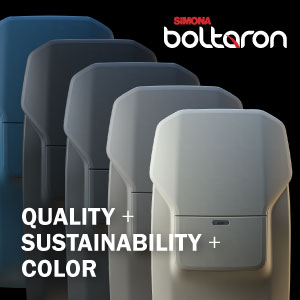 But wherever that point is — wherever it makes sense to fly an executive in business class — there is an opportunity for airlines to work upsells. It has been surprising that, when travelers towards the rear of the aircraft have long been offered ways to customize their journey, those in the pointy end still receive a single bundle option.
What if there were a Business+ fare option targeting those business travelers, which offered a seat in an extra-private front row seat, extra sleep amenities like mattress pads or pillows, fast-track arrivals, executive ground transportation to and from the airport, unlimited inflight Internet, and the first class lounge (rebranded as Business+, perhaps?) rather than the regular business class one?
What if there were a Leisure+ bundle aiming at the premium leisure market, with special inflight food and beverage options like custom cocktails, additional wines and curated Champagnes, a hotel-style pillow menu, valet parking or luxury limousine pickup — and trunk-to-plane-to-trunk assistance with hand luggage and hold baggage through to the rental car lot (or destination) — plus lounge VIP room access and the general sense of being ushered through the entire process without having to think about it?
Fundamentally, airlines need to be throwing open the reimagination of passenger experience, looking at the whole journey, and figuring out how they can really add to passengers' overall travel experience.
Related Articles: