Singapore Airlines is reviewing its fleet needs in the face of the breathtaking plummet in traffic caused by the COVID-19 crisis, which led to a group net loss of over S$1 billion for the first quarter ended 30 June.
"We are reviewing the potential shape and size of our network over the longer term given COVID-19 and its impact on our passenger traffic and revenue, which will provide better clarity on the fleet size and mix that the group will need," says the airline in a statement.
The future of Singapore Airlines' A380s appears uncertain. "This review is likely to lead to a material impairment of the carrying values of older generation aircraft, particularly the A380 aircraft which would account for approximately $1 billion. We expect to complete the review by half-year," it says.
The COVID-19 crisis has accelerated A380 retirements in the world fleet. Lufthansa announced in April that six A380s scheduled for sale to Airbus in 2022 would be permanently decommissioned. Two months later, Air France bid adieu to its 10-strong fleet of A380s.
Like other top-tier carriers, the A380 has served as a flagship product for Singapore Airlines. The carrier was the launch customer for the type when it took delivery in October 2007. Its youngest A380s arrived from Airbus with new cabin products, including a new first-class suite, beginning in November 2017.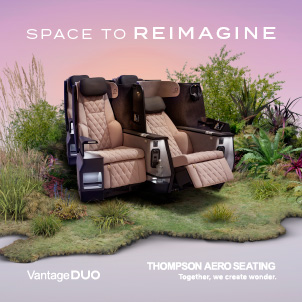 During the first quarter, the group – including Singapore Airlines, its regional wing SilkAir and low-cost carrier Scoot – saw demand for air travel evaporate as travel restrictions and border controls were imposed around the world to contain the spread of COVID-19.
"Consequently, passenger carriage (measured in revenue passenger-kilometres) fell by 99.4% year-on-year for Singapore Airlines, 99.8% for SilkAir and 99.9% for Scoot, resulting in a 99.5% decline for the group," it says.
Recovery could take years. The International Air Transport Association (IATA) now believes global passenger traffic will not return to pre-COVID-19 levels until 2024, a year later than previously projected, and short-haul recovery will slide by a year from 2022 to 2023.
Singapore Airlines' current view for planning purposes is that by the end of FY20/21, the group's passenger capacity may reach less than half of its pre-COVID-19 levels.
Given the challenges, it says it has reached an agreement with Airbus to adjust its aircraft delivery stream, and discussions with Boeing are ongoing. "This will help to moderate fleet growth in the near term."
The group operates a fleet of 220 aircraft, of which 119 are parked at Singapore Changi Airport, while 29 aircraft are stored in Alice Springs, Australia.
It is currently operating 32 aircraft on passenger services. All seven of its freighters are also flying, and 33 passenger aircraft have been deployed on cargo-only services. Airline Geeks in June reported that six of Singapore Airlines' 19 A380s were sent to Alice Springs for long-term storage.