This is an Op-Ed contribution from El Al head of inflight entertainment & connectivity Tal Kalderon
We do not know exactly when the day after will come. But whether it is six months from now or a year, what we do know is that the inflight entertainment and connectivity (IFEC) experience will be very different. What it looks like will depend mainly on us—the IFEC leaders.
For a long time now, two systems have been operating in parallel on the plane: the entertainment system (IFE) and the communication or connectivity system (IFC). Many of us rightly claim that it is time to unite the two systems, and I argue that now is the time to start this process.
We are already seeing that inflight content is changing, as airlines have significantly reduced content procurement budgets. As well, content supply and screening windows offered by the main studios and content providers are also changing.
This will challenge us, the IFE content and media managers, by creating difficulties in our attempts to maintain high levels of service.
On the other hand, we see the development and growth of streaming content providers and it is not difficult to understand that the world is already there. From our experience, when the world is already there, the world of aviation will not be far behind. It will take him some time, but it will come.
And what does this mean? The bottom line, I argue, is that we will have to connect the seatback screens to the Internet to allow passengers to connect to the personal accounts of their streaming providers (e.g., Netflix, Amazon, Disney+, Spotify).
Why would passengers do this from their seatback screen and not connect directly to their personal devices? Well, the answer is simple: the passenger would rather watch the content on the 12" or 16" screen in front of them than watch the content on the smaller tablet (not to mention on their smartphone screen placed on the tray in front of them). The viewing experience on the larger screen at eye level makes for a significantly better and much-preferred experience.
The passenger's personal device can continue to be used for text messages and emails.
In the first stage, perhaps because of the fear of touching screens brought on by COVID-19, we can simply enable Mirroring of the smart device to the screens so passengers can avoid touching the screen by using only their personal devices. But as the pandemic passes, use of the seatback screen will be preferable.
There is no doubt that such a process will require considerable investment from both airlines and aircraft Internet providers.
Connecting the screens to the network requires complex and most likely expensive technological development and investment (like everything in aviation), and will include upgrading the bandwidth and surfing technology to allow mass video viewing. However, in my opinion, this is an inevitable process that may recoup the investment, and even quite quickly.
Without getting into the business model of the Internet provider and airline, let's assume that the inflight Internet will be free, either in part or in full. In any case, too, the whole world on the ground is already in hotels, restaurants, airports, etc., using the Internet for free.
Airlines will likely have to find another way to fund Internet activity, and here they have quite a few options.
In a situation where a significant percentage of passengers (say, 30-40%) will consume most of their content through their personal accounts with Netflix, Spotify, and other providers, TV content purchases will be significantly reduced as well. It is likely that the number of movies offered will also decrease, as will many things related to the acquisition of music rights.
Once passengers are permitted to listen to their music via their streaming provider or through their favorite radio station's website, all rights payments are covered by the sites themselves. This releases airlines from paying the rights, resulting in significant savings for airlines.
The radio stations will thank you and may even pay you to transfer traffic to them.
In such a situation, the airline will need to set up a portal through which the passenger will enter and be able to connect to any service they choose.
At this point the supply of movies on the streaming sites is not up-to-date or of sufficient quality, and the airlines will have to continue to purchase movies, especially the New Release titles. And as I know the security departments of the studios, we'll have to keep uploading the movies to servers on board instead of the portal. This will be challenging, but possible…
Regardless, the expense of purchasing the movies can be reduced when there is a response to quality content coming from the streaming providers.
The commercial potential inherent in such a portal is huge, both in terms of collaborations with the various content entities and collaborations with commercial entities that will receive traffic from surfers who come from the portal.
From a professional perspective, managers of these systems have always dreamed of managing them online from their desk in an office, without involving a third party in the content integration. This could be the opportunity to do so.
This is the direction we are heading; this is the dream… We are quite far from it, but if we want it to happen then we should start working on it as soon as possible. There's no time like the present.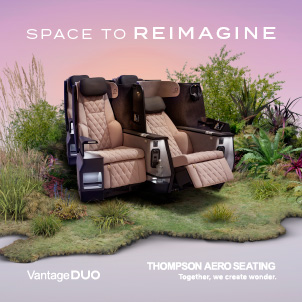 Now that a large number of planes are grounded and will probably stay grounded for quite some time, it is worth taking advantage of the situation and begin working towards our goal.
In some aircraft, the infrastructure already exists because someone at the airline thought of this possibility and installed the basic wiring when the aircraft was under construction or undergoing one of its major checks. In other aircraft, we will have to arrange the work thoroughly.
Aircraft ISPs (Internet Service Providers) are constantly working on technological improvements, and for those who already provide advanced technology the process will be simpler but will still require quite a bit of activity and of course a different business model with the airline.
The change may seem far off at the moment, and to some extent may be unrealistic, but there is no doubt that this is a concept change that is relevant and promising. And now is the time to think outside the box to enact a change that may lead to significant savings in the longer term  the day after…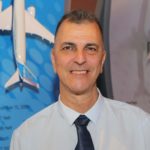 About the author:
Tal Kalderon has earned a reputation as an innovative and accomplished inflight entertainment (IFE) leader with expertise in guiding state-of-the-art IFEC advancements to realize complete customer satisfaction and pacesetting business growth. His progressive experience has led to success throughout his career, providing key strategic consulting and critical executive support.
Since 2006, Tal has committed himself to helming crucial IFE transformations with El AL Israel Airlines, where he has risen to the position of Head of Inflight Entertainment & Connectivity. An expert of new technology, he fosters continuous improvement in the creation of entertainment systems and surrounding processes.
Tal's earlier career involved various achievements across television production for content creation worldwide. Before entertaining the aviation industry, he worked as Senior Producer and Director.
Related Articles: