I was four years old when Santa Claus gave me a Spitfire model kit on a visit to his in-store grotto. Grandad assembled and painted it; with 30 years in the Royal Air Force he was well qualified for the job. A freshly unwrapped copy of The Ladybird Book of Aircraft sealed my AvGeek fate that Christmas morning. Born in East Anglia, essentially that part of England bulging out below the Wash and to the north of London, and specifically in the Fens, I grew up on a farm through the 1970s and 1980s.
Even without Google, I can name ten or 12 military airfields within 90-minutes' drive from home. East Anglia was littered with bases during World War II and many survived into the Cold War, housing Royal Air Force (RAF) Buccaneers, Harriers, Jaguars, Phantoms and, later, Tornados, while the US Air Forces Europe (USAFE) stations were rich with A-10s, F-111s, RF-4Cs, KC-135s and a multitude of transports.
NATO expected to penetrate WarPac air defences at low level, and the unerringly flat landscape and large skies of the Fens meant that from my favourite perch atop an abandoned water tank I could see jets coming from miles around. These were the days when pilots saw people waving and the A-10 pilots in particular would often loop back to wave again or waggle their wings in recognition.
This was also the time of major UK and NATO exercises; the RAF and the United States Air Forces in Europe (USAFE) seemed engaged in a constant round of practice missions, often involving visitors from Europe. I have a vivid mental video starring orange tip tanks and smoky trails as five German Starfighters roared overhead my water tank one hot summer's day; the summers are hot in most childhood memories, but seldom feature F-104 formations.
At school I was an awful sportsman, but still blame a low-flying RAF Canberra for my failure to notice any of the opposition running past to score. It's also fitting that an SR-71, heading for Mildenhall, was the highlight of my brief field hockey career. And that day when the S-76 landed on the cross-country running course – oh my!
Airliners were reserved for rare trips to London. They were intrinsically less exciting than fast jets, until a visit to the runway viewing area atop Heathrow's Queen's Building. I have a sketchy memory of an announcer explaining where planes were coming from and where they were bound. That added a new level of fascination and, combined with the colorful airline liveries, opened a whole new level of aviation addiction.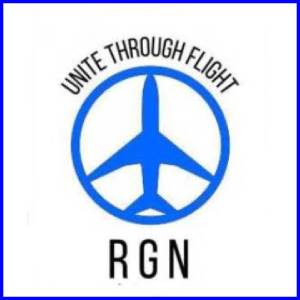 Meanwhile, an aptitude for science was compensating for lack of talent on the sports field, although it's worth taking a narrative detour to sometime around 1979/80, when an elementary teacher confidently told my parents: "He'll be a writer". But it was science that took me to university and a natural liking for the outdoors that led me to study geology.
But the aviation bug bites hard and my first 'real' job was with a London-based publisher of partworks, those series collected over time to complete the encyclopedia, model or movie library. At the interview, I identified all the aircraft in the photos they pulled out, then lied when they asked if I could use a computer – this was 1996. I'd been at the Mac an hour on the first day before someone said: "You don't know how to turn it on, do you?" A half-day's training followed and remains as the only instruction I ever had.
Much later, I discovered business aviation and another world opened. When regular folk discover I 'write about planes' there's an assumption: "You must know all about them." But I never met anyone who did. There's always more to learn, to understand and communicate. And if all the words I ever write about planes inspire a passion for aviation in just one young person, then I reckon it's a good job done.
All images credited to the author, Paul Eden

Related Articles: