Virgin Australia's story is one of passenger experience, of transforming a cheap-and-cheerful low-cost carrier into a new model of airline, and it's one close to my heart as someone who lived and worked in Australia and New Zealand, and spent many years writing monthly about the Australasian market. The airline is, like many others, now asking existential questions. Its future, though, is likely to reflect on its past, and the very essence of why and how passengers respond so strongly to Virgin brand airlines.
Australia's once highly regulated aviation market has, since the end of its Two Airlines Policy in the 1990s and the merger of domestic carrier Trans Australia Airlines with international carrier Qantas in 1992, been dominated by the airline known as the "Red Roo", despite the fact that Qantas' kangaroo has been white on a red tail since 1971.
When it came to launch the low-cost airline model into Australian skies in 2000, therefore, it was as Virgin Blue, in opposition to the Qantas red and with a nod to "bluey", local slang for a redhead.
Virgin Blue was was very much a Southwest Down Under operation, all the way to the khaki skirts and trousers that were a staple of the US low-cost carrier's uniform at the time. It was created as a third Australian carrier in competition with Qantas and the ill-fated Ansett, which folded shortly after September 11, 2001, and Virgin Blue ended up assuming the Aussie challenger airline role during and after the post-9/11 aviation downturn.
The challenge during that decade — a boom time for Australia's economy and for the fly-in, fly-out mining charters in the outback, as well as the commercial flights that positioned employees to connect with them — was Qantas' dominant position in network and, crucially, in frequent flyer program takeup.
The arrival of Qantas' Jetstar in 2003, and then Singapore Airlines' Tiger Airways brand in 2007, mean that the bargain-basement low-cost market where #PaxEx was seen as something of an irrelevance was squeezed, while the plumper fruits of the business travel market were largely left for Qantas.
A first sign of the wind changing was in 2008, the then Virgin Blue introduced V Australia, a transpacific sub-brand operating Boeing 777-300ERs, a more typically glitz-and-glam Virgin service. Its fully flat beds were for some time among the best offerings between the US and Australia in the time of angled lie-flat seats.
Then, just over nine years ago now, Virgin Blue transformed into Virgin Australia, with a new elegant brand aimed squarely at the business market, new upmarket passenger experience, a loyalty program to go along with it, and new widebody aircraft to serve the highly competitive domestic transcontinental market.
For these transcons, Virgin picked up ex-Emirates A330s to fly between Australia's east coast cities and Perth, and despite an elderly sleeper seat hard product up front it was clear that the airline was trying hard, especially as it refitted its Boeing 737 narrowbody fleet into a full-service feel.
Virgin Australia hit hard with its business class soft product in particular in the early days. Inflight meals from celebrity chef Luke Mangan, free-flowing Champagne and great Australian wines, plus new airport lounges styled like chic, futuristic bars rather than the corporate office aesthetic that was the norm back then, new uniforms designed by Project Runway Australia winner Juli Grbac — it was a breath of fresh air for what was a pretty staid flying culture.
While based in Australia and New Zealand in the early 2010s, I ended up flying the airline more than a dozen times, up front and down back, and it was almost always a great experience. The brand felt young, vibrant and going places, in the way that Virgin Atlantic and later Virgin America felt. Say what you will about the various Virgin airlines delivering more glitz and glam than anything else, but that glitz and glam makes people happy.
Despite — or perhaps because of — strong international investment from Qantas competitor airlines including Air New Zealand (now allied with Qantas), Singapore Airlines, Etihad as well as China's Nanshan Group, Virgin Australia never made the international inroads that it did domestically, despite a top-notch business class hard product (however rocky its rollout) for the last five years.
That said, the strength of the Qantas Frequent Flyer program, Qantas itself, its partnership with Emirates, together with the shifting loyalties of Air New Zealand, a volatile travel market and overseas investment with greater concerns closer to home meant that Virgin did not enter the COVID-19 crisis with an optimistic outlook.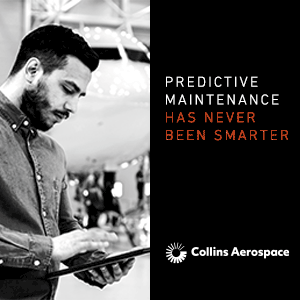 Virgin Australia is now up for sale, and its future is unclear. Executive Traveller reports that Virgin Australia has suspended refunds and travel credits for cancelled flights.
Australia loves a "battler" underdog, but governments are pressed and the impact of the image of Richard Branson as a tax-dodging playboy private-island-owning billionaire — whether that image is accurate or not — as the figurehead of every Virgin airline does not help.
One thing is clear: passenger experience innovation has often come from airlines seeking to emerge from under the shadow of a dominant competitor. Whether Virgin emerges reborn or a new challenger airline rises like a phoenix, this traveller will always appreciate what the airline did for a continent's air travel.
Related Articles: