The bankruptcy of Seamless Air Alliance founding member OneWeb changes nothing about the grouping's core mission or plans going forward. Indeed, work continues apace to build standards that will ensure passengers can ultimately seamlessly access inflight Internet without logging in or providing credit card information, as enabled by their current mobile operators.
"No impact from OneWeb, as you know we are 30+ members strong at this point," said Jack Mandala, CEO of Seamless, which introduced its first inflight connectivity standard in February after striking a balance with IFC suppliers on the granularity of the technical requirements.
Seamless was founded in 2018 by Airbus, Airtel, Delta Air Lines, OneWeb and Sprint, but as highlighted by Mandala, its members now include a 'who's who' of suppliers and service providers in the IFC industry as well as Aeromexico, Air France-KLM, GOL, Etihad Airways, and Virgin Atlantic. OneWeb's plan to offer a global Low Earth Orbit satellite network, with low-latency connectivity service across verticals including aero, was expected to help realize the alliance's vision for supporting seamless connectivity for passengers.
On 27 March, OneWeb filed for Chapter 11 bankruptcy protection in New York to execute a sales process. OneWeb blamed the coronavirus pandemic as the reason why it faced difficulty in obtaining funding. The news came after OneWeb failed to secure new funding from its biggest backer, Japan's SoftBank.
While Mandala admitted to Runway Girl Network that Seamless has felt the impact of the COVID-19 crisis, he said the alliance remains fully operational. It recently launched six new Working Groups with the support of the Board, Chairs and volunteers "who all remain committed and engaged".
"We have shifted to remote-first workshops using a fun new collaboration tool (called Mural) that keeps everyone actively participating. Our WG meetings are happening every week and progress reports are posted to our member portal so those that are not able to attend at this point have the opportunity to catch up," he said.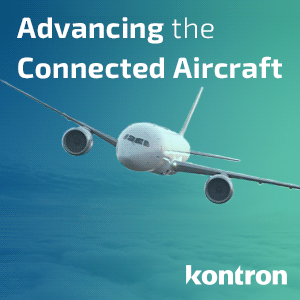 The unprecedented challenges faced by the aviation industry due to COVID-19 – and acutely by the inflight connectivity sector, as recently evidenced by Gogo's decision to furlough roughly 60% of its workforce – further underscore the need for an open standards-based approach to IFC.
Mandala said it "would avoid major issues for airlines in times like these. Certainly, it will be a long road ahead but the need for connectivity isn't going away and we will be ready to support the industry when recovery is at hand."
Airbus, which is both an investor in OneWeb and runs a Florida-based satellite production facility with OneWeb, last month told Runway Girl Network that it is working to support the JV facility "in finding a way through, to ensure that the vision of the OneWeb constellation can be sustained". It remains to be seen what that support entails.
Separate to its JV with OneWeb, Airbus declined to comment on whether it has any interest in OneWeb's assets, including spectrum. As a founding member of Seamless, Airbus is understood to still be active in the alliance's IFC standards work.
Related Articles
Featured image credited to istock.com/shironoso