With the sales success of the ten-hour-capable A321XLR since its announcement at the Paris Air Show this June, and in the context of production problems with its Cabin Flex door redistribution A321neo models, Airbus is redoubling its efforts to ensure that the passenger experience on board matches that of the widebody competition.
With class-leading economy class seats like the Recaro CL3710 already offered in narrowbodies, key questions for airframers are around expanding the narrowbody flat bed business class option list beyond the current choice of "Vantage or Diamond". Those Thompson Aero Seating and Collins Aerospace products are, by and large, the common choice of many airlines on the A320 family airframes, from JetBlue to Qatar to Aer Lingus to La Compagnie to TAP and beyond.
For the A321neo's extended range versions, "Suppliers are really working on new products that will be available in time for those deliveries," Airbus vice president of cabin marketing Ingo Wuggetzer tells Runway Girl Network. "Clearly we push for innovative products for single-aisle, but always take care that you can use them as well on widebodies. We see some things coming up on the market."
Of course, some airlines choosing between the Vantage or Diamond binary have moved beyond those products for their longhaul aircraft, whether that's TAP or Qatar.
There will be, Wuggetzer suggests, "a range that you have today on widebody, that will be more high-end full comfortable seats, and there will be more efficient ones. That depends where you position your airline and yourself."
Part of the complexity is around the growing customization of business class, which is by and large Buyer Furnished Equipment (BFE), selected and customized by the airline purchasing the aircraft. Airlines, it seems, still want a unique product and so are more willing to take on the effort of designing, customizing and certifying it.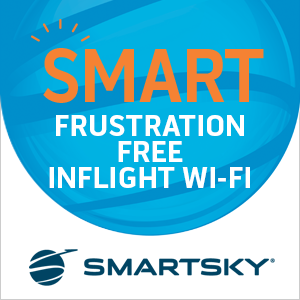 There remains, however, "a commodity area which you also offer as supplier furnished equipment — or something in between — because it's 'same-same but different'," Wuggetzer says. "It's more about the integration, the functionality, the weight and things like that because the product itself is kind of a standard. That's why the new innovative parts could be driven by airlines, in the premium area."
But Airbus has, Wuggetzer says, "an interest to find partners that develop products that really make use of our advantages that we have in single-aisle, because we have more space in the wider cross-section."
In essence this is the showroom question: Airbus needs to have enough options to give airlines ideas about how they might be able to either create a bespoke product, highly customize a seat, or change just enough of the color, materials and finish to make it match their brand, depending on the nature of the airline and the depths of its pockets.
But there is change coming, Wuggetzer says. "I think this will get more speed. They're working on several concepts. I saw something coming up that's in the pipeline. As soon as the airlines' demand is growing, it will happen, especially if you can use the same seats for widebodies. I am quite positive, to be honest. What I see on the horizon coming up [will] offer enough variety and choice."
Further back, too, there is an interesting tension between two trends. On the one hand, the pendulum is swinging strongly towards premium economy, with recent new and refurbished aircraft LOPAs featuring a growing number and proportion of these seats, which remain the most profitable on most aircraft by area.
Widebody-style recliners, he says, "could be one of the solutions to the three or four classes. You can't predict it, but it's one possibility, I would say, yes. It's translating the same as we saw on widebody, coming to the single aisle."
In the wider context, "there's a hardware differentiation, a pitch differentiation but there also might be a service differentiation. There are a couple of grey zones between classes to make it not such a hard line. You see it also in Europe: you can upgrade services but not hardware or the other way around. What airlines try to do is to offer a variety and a bigger, broader choice level mixing different things."
The longhaul passenger experience question for airlines, airframers and suppliers, Wuggetzer asks, is clear: "What does it mean translated into a single-aisle?"
Related Articles: