Burrana, a leading provider of inflight entertainment and cabin technology announces the development of their next generation ultra-high definition 4K overhead solution.
Burrana's 13" next generation displays are now the largest and highest resolution overhead screens in the industry. Each display will feature the latest in high brightness and high dynamic range LCD technology, which will enable passengers to enjoy wide viewing angles and a crisp picture, regardless of where they're sitting in the cabin. Additionally, the displays will feature an anti-glare coating, which will help minimize reflections and the impact of sunlight.
An all-new server has also been developed, which will support 4K entertainment streams for the new overhead displays as well as wireless streaming entertainment to passenger devices. The server will offer 4TB of solid-state storage. This significant enhancement in storage capacity, combined with high compression video streams, will efficiently support larger 4K media files. The system will also utilize USB 3.0 technology, enabling airlines to load content at up to 4.8Gbps – 10x faster than previous generations.
"With over 8.2 million pixels each with over 16 million lifelike colors, the latest generation overhead displays from Burrana will deliver an immersive and unforgettable passenger experience", says David Withers, Burrana CEO.
"Leveraging 30 years of reliable, proven technology from previous generation overhead systems, we're delighted to offer our airline partners the latest in 4K overhead technology", says Withers.
Burrana's 4K overhead solution is intended to be made available for single aisle Airbus platforms in Q2 2020, with Boeing availability to follow shortly thereafter.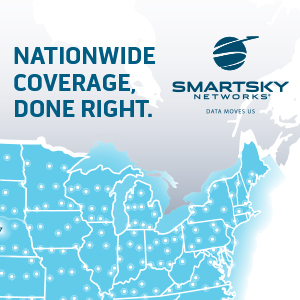 To learn more, visit the Burrana team on booth 1913 at the APEX Expo on 9-12 September 2019. See Burrana's latest advances in LED cabin lighting, ENGAGE application for ground and cabin crew, In-seat Power, as well as our PAVES and GLIDE inflight entertainment systems.
About Burrana
For more than 50 years, the heritage of Burrana has enabled all airlines to create extraordinary passenger experiences. Burrana was formed following digEcor's acquisition of the Collins Aerospace commercial IFE business including the former Transcom and Avicom product lines. Burrana now stands as a world-leading integrated, end-to-end cabin-technology provider.
Our modular and affordable portfolio include PAVES and GLIDE embedded and overhead IFE, USB and 110V in-seat power, LED cabin lighting, cabin management, crew applications and content services.
We deliver reliable, tailored solutions that enable your brand through enhanced passenger experience while providing operational efficiencies.