We hear an awful lot about how combining disparate data points into new systems will lead to better information for passengers, and indeed it has become something of a #PaxEx holy grail. Earlier this year on Lufthansa I was impressed: push notifications to my phone with details of checkin, boarding, baggage claim and so on. But on a recent British Airways flight — self-funded using miles, in Club Europe Eurobusiness class — the lack of joined up passenger experience was frustrating, verging on depressing.
Let's start even before check-in. Several days in advance of my flight, British Airways sent me an email in addition to its usual pre-flight emails, which read:
"Due to expected queues and extended processing times at airport control points, we recommend you complete security and immigration formalities at least 90 mins before departure. Thank you for your co-operation."
I fly this route perhaps a half-dozen times a year, and I'm familiar with the fact that Lyon's security and immigration queues can be a real zoo, especially at peak times — and especially because British Airways cheaped out on its ground benefits and did not arrange for its business class passengers to use the airport fast-track at its abominably poorly designed security checkpoints.
But I'm also familiar with BA's outsourced ground handler Aviapartner, which is in your writer's estimation the single worst ground service provider I have ever had the displeasure of encountering. Whether it's surly staff, failure to update FIDS screens, dilatory boarding, zero information, failure to manage hand luggage on aircraft like the CRJ where this is an issue, omitting priority boarding, or additional new and different failures, I always wince when I see their uniform at a checkin desk.
I've previously tried to nail down what time British Airways' checkin and bag drop is supposed to open at LYS, and have always got different answers. Last year the airline told me three hours, then two hours, and then turned out to be two and a half, which is generally when it has opened in the past.
Online, there's no information provided, nor on mobile boarding passes, which is pretty inexcusable, but I planned to turn up between two and two and a half hours in advance of the flight, which I managed.
Despite BA's exhortation to have completed the full security and immigration formalities 90 minutes prior to departure, this time its agents only opened checkin two hours in advance. Given the "expected queues and extended processing times at airport control points" the airline itself was warning about, this felt almost insulting in its lack of consideration for passengers. Either there are going to be queues and it's important to leave extra time between checkin and boarding to manage it, or…not.
Moreover, British Airways knows what time it has contracted Aviapartner to show up and start work. Why can't it pass this information on in electronic boarding passes or emails?
Once eventually through slow-track security just over an hour and a half until departure, I attempted to proceed through immigration as directed in order to head to the (truly middling) ex-Schengen lounge — at which point the immigration fast-track assistants stopped all passengers from going upstairs because passport control apparently doesn't start work until 4pm, 80 minutes before the flight's departure, making it a physical impossibility to complete all the formalities at D-90.
Passengers were instead sent to the Schengen lounge, with promises to come get us at 4pm to pass us through fast-track, which were not honoured.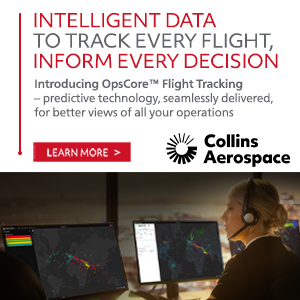 I won't go further into the terrible decisions Lyon Airport made in designing its security checkpoints, where only two bins can be handled at each passenger discombobulation station, and every carryon, handbag, personal item, jacket, electronic device and plastic toiletries bag requires its own bin.
Nor indeed the fact that the airport's wifi was completely down for the entirety of my time at the airport: "it's been like that a while. I've reported it," shrugged the lounge attendant when I asked.
Passenger experience at its best is joined up: clearly explained, smooth, with consistent branding. That's why the cheap-and-nasty EuroLCC model worked for so long: if you expect the PaxEx version of getting kicked in the teeth, you're impressed when you receive only a surly look.
But if you're an airline positioning itself as a premium carrier, selling "a perfect combination of efficiency, convenience and comfort", and give none of the above at the airport, that's when your #PaxEx reputation takes a beating.
Related Articles: