Before I start, an unusual disclaimer. There are times when I hesitate, as a journalist specialising in the passenger experience, to raise issues from a specific incident on a particular trip in a public forum. Every airline has bad days, and even great crew can have an off flight sometimes. It's also complex to raise specific issues with one's own flights or a customer service response with an airline press office — usually, PR thinks that a journalist is angling for special treatment rather than trying to understand whether something is airline policy and to ask questions about it. And while I have a lot of respect for cabin crew, who do a tough job often in challenging circumstances, it's the airline's responsibility to design and provision its service, and ensure that its crews are delivering it.
In some parts of the world, it wouldn't be notable for cabin crew to upgrade their friends or colleagues to business class, to spend most of the flight chatting with them, and for them to drink the cabin dry of Champagne before paying passengers have the chance of a second glass. In the past, I'd never have thought that would happen on British Airways, but on a recent intra-European flight it did.
After I boarded the flight in question at London Heathrow, the cabin crew upgraded three members of non-flying crew from economy to business, fetching them from behind the dividing curtain. Economy was not, incidentally, full, while there were only two ticketed passengers in business class. One of the upgraded crewmembers was in uniform, and two were commuting back in street clothes to their homes at an outstation airport.
It became clear after the two commuting crew started cracking into the Champagne, however, that BA had only provisioned Club Europe for the two business class passengers actually ticketed in the cabin. I requested a second glass from the senior crewmember working business class, who seemed entirely unfussed by the fact that the crew he had upgraded to business class had managed to clear out the flight's stock.
He, and other crew working the flight, also stopped by regularly to chat with the upgraded crew — and not that a silent cabin is to be expected, or that one can do any meaningful work on a laptop in Club Europe's 30" pitch, but I was trying to concentrate on reading something, and a festive atmosphere didn't exactly help.
Bemused, I didn't make anything more of it on the flight, but sent some feedback to British Airways' customer service, explaining what had occurred, and asking whether that experience was what BA hopes to offer its customers. A representative contacted me by phone three weeks later, and to paraphrase, said that because the food and beverage service was free in Club Europe (which of course it's not; it's included in the fare) passengers shouldn't be surprised if it ran out.
Here's the thing: when airlines or other service industries don't meet their standards, they have an option for service recovery. In the aviation industry, this often takes the form of a voucher, or some miles — or the customer is simply fobbed off with some nice words, in the event that the representative doesn't think the complaint has merit. The representative on the phone didn't do a great job of placating me, so I requested an email followup, and received the following.
Thanks for your time on the phone today about your [redacted] flight to [redacted]. I completely understand why you're disappointed we couldn't offer you more than one glass of champagne, especially as this is an important part of your Club Europe experience.

Although I appreciate you were extremely disappointed to see champagne being seemingly shared out unfairly, we can't guarantee any specific food or drink options are available due to limited stock on board. This is the reason I am unable to offer you any compensation.

We're grateful you've let us know about your experience, as it's only through your feedback we can identify where we need to improve. I've passed the details of your complaint to our Customer Value Management team. They use the insight of our most esteemed customers to offer a panoramic narrative of key pain points throughout our whole customer experience. As a Bronze Executive Club member who travelled in Club Europe, I know they'll appreciate your thoughts.
Let me reiterate that I sincerely respect the hard work that cabin crew do, and recognise that there is ongoing industrial action between BA's crews and the airline. There is also no reason crew shouldn't be permitted to travel in business class. But if they are going to do so, they need to do so officially, without disrupting the cabin or service, and without drinking their way through the bar before paying customers have had a chance to have a second glass. It might also be smart for the operating crew to think about the effect of their actions on the passenger experience.
The airline also needs to figure out a better way to answer questions like these when they arise, especially during a period where there is significant hostility towards management from staff, and following substantial cuts to the inflight service in business class.
Service recovery as part of the passenger experience portfolio is crucial — whether that be by an actual apology (if second-tier frequent flyers as I was at the time are indeed "most esteemed customers" – or perhaps by an amount of frequent flyer points equal to the pay-with-Avios amount of one of the little bottles of the buy-on-board champagne (that's 2025 Avios — practically nothing to the airline, but if they'd sent me that and a word of apology they'd have won me over).
Remaining unconvinced by the customer service response, I dropped the British Airways press office a line, noting specifically that I wasn't looking for any special treatment or a review of the customer service response, but for whether the situation was to be expected when flying BA or not.
I asked, specifically, whether it was BA policy to allow cabin crew independently to more than double the number of passengers in a Club Europe cabin, and to serve the "limited stock on board" to those passengers at a rate that it ran out for non-staff travellers.
A press office spokesperson responded with a customer service apology, without addressing any of the questions I asked about airline policy: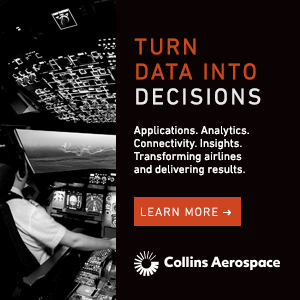 "We pride ourselves on delivering a high standard of service and an enjoyable experience on board our flights, and we are very sorry that on this occasion we fell short of your expectations.
A number of our colleagues fly with the airline to position for work, and our staff members are entitled to certain travel benefits, however the needs of our customers should always come first and we will look into what happened here."
After responding with a request for my questions to be answered, the spokesperson said, "I'm afraid we don't discuss our staff travel policy."
There is, of course, a risk that writing about this experience comes across as a first class problem, and at the end of the day I got to my destination safely, if without a second glass of British Airways' bubbly. But there's a wider significance in how British Airways' policies, its crew, and its customer relations staff treat Club Europe and Club Europe passengers.
British Airways is entitled to design its service and staff benefits how it likes. But even on reflection, it seems the airline got it wrong here, and refused to make it right. In the context in which BA finds itself, given the gap between its brand promise and service delivery, it needs to think harder about — and should surely be better at — customer service, passenger experience, and particularly service recovery.
Related Articles: