After her piloting ambition was described as 'unrealistic', Stephanie Burn embarked on an unusually tough route to the flight deck. Today she flies A320 family aircraft with easyJet, and works hard to encourage young people into good career choices.
"At 15, my careers advisor said my ambition was unrealistic. I'd dreamed of being a pilot since the age of five, after seeing the flight deck during a trip. So, I made it my mission to learn as much as I could," Burn tells Runway Girl Network.
She had already begun flying gliders a year earlier, at the age of 14. Leaning on her ambition as motivation, she soon began working as many as three jobs simultaneously "just so I could afford the 100-mile drive to a grass strip and pay for 20 minutes to keep current; I couldn't afford the landing fees at my local international airport."
Burn faced various hurdles in the ensuing years. "I'm from a single-parent family and didn't have access to the equity/finance that would have allowed me to apply for an integrated course. My training was therefore modular – part time rather than having a full-time, integrated structure," she explains.
"It was sponsored by several organizations, including my previous employer, and it was important for me to pay for as much training as I could to prove my passion for flying and show I was capable of first-time passes in minimal hours."
In regular work by 17, Burn began flying powered airplanes, gaining her private pilot's license at the age of 21. "Soon after, I trained with an aerobatic champion – so I could feel more confident handling aircraft in unusual attitudes – and competed in aerobatics. After that, I did some training in a tailwheel aircraft and towed gliders."
At 26 and with around 120 flying hours under her belt, she joined a cargo airline. "I was fully sponsored as I built up to 175 hours, through all 14 written exams, and my commercial pilot's license; night, instrument and multi-engine ratings; multi-crew cooperation course; and type rating, for the 23-tonne BAE ATP turboprop freighter," says Burn.
While socio-economic factors and a potentially heartbreaking career assessment were set against her, Burn reckons attitudes to gender were never an issue. "From the age of 14, I spent my weekends hanging around and flying at a gliding club. I was usually one of two or three females out of 40 or so club members, but it never felt weird. Most small flying clubs, commercial pilots and cabin crew don't consider female flight crew any different to their male colleagues," she says.
"As an easyJet employee, and the Manchester Base STEM Ambassador, I see my role as helping show young girls and boys that the airline industry, as in many other industries, shows no discrimination against gender when considering applicants."
She doesn't see herself as a champion solely for girls, therefore, but as a facilitator for all youngsters. "It's important they have access to accurate advice, which is why I volunteer so much of my time in local schools, colleges and Brownie groups for the Science, Technology, Engineering and Maths Network (STEMNET).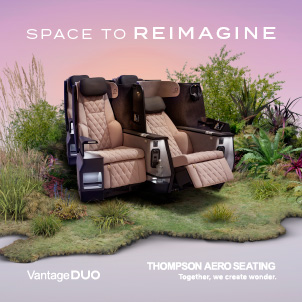 Burn continues, "Young people ought to be shown a range of career options in a variety of industries, without prejudices and stereotypes attached to them. They should be encouraged to work hard and adopt a good work ethic from a young age. And volunteering, time management and integrity will never go unnoticed on a job application."
She adds, "My mum said I could do anything I wanted, so long as I got a job and paid for it. I knew what I wanted to do with my life and worked hard to make certain it happened. After about 70 hours training, I started to get into debt and at that point I had to make it, so I could afford to live.
"I think if you want to be a pilot, you have to be passionate about flying. After that, everything else is achievable, however difficult."
Related Articles: