As we mark off September days to the inflight entertainment trade show of the year, the Airline Passenger Experience Association's APEX EXPO, my mind is drawn to one of the paradoxes of premium passenger experience. Passengers in business and first class pay massive amounts of money for their tickets — often meaning the difference between a route's survival or cancellation — yet receive little extra inflight entertainment bang for their (or their company's) buck compared with economy.
The days when movie-lovers made sure to secure themselves a seat in the front rows of business class, right in front of the wall on which the overhead projector shone, are decades gone. Today, on-demand screens max out at 32" in first class and 18" in business. Meanwhile, in the "nice problems to have" category, the growing space in business class (and especially in first class) means that the screens are further away, and the reality is that popping a laptop or iPad on the tray table in front of you can give a better experience.
Indeed, if you want to be entertained there's a good argument that premium economy is a better deal than business class: with HD screens pushing upwards from 13.3" under three feet from your face, the effective screen immersion size is better than most business class seats and many first class seats, assuming the content is HD.
IFE is one of the very few parts of the passenger experience where it's hard to find difference between first class, business class, premium economy and economy: what you get to watch and listen to on the plane is generally the same whether you're in 1A or 58E.
As ever, commercial aviation has to compete with expectations from the more nimble consumer electronics and entertainment industries. Any flyer has access to downloadable libraries of high-definition content to be played on Retina-quality screens — and those screens cost less than the price of a business class ticket, whether we're talking about a 13" tablet on the road or a 65" TV at home.
The grainy, pixellated experience of trying to enjoy a dark-gritty Hollywood blockbuster on an SD screen with the certification-approved surface, featuring audio crackling over tinny earphones, which is all too common in premium cabins, is far from what they want or can create themselves.
Some of that's down to screen size. For optimal viewing of 1080p content, TV manufacturer Sony says "The recommended distance for viewing a High Definition TV is three times of the TV vertical screen size."
In first class, the fully flat, forward-facing suite trend means that almost all IFE screens are installed about six feet (just under two metres) away from the passenger's head when seated or lying down.
For the distances we're talking about in a first class suite, that optimal size is somewhere between 46-50" of screen size when measured diagonally, says Sony. TV buying guide site Rtings largely agrees, suggesting 47" for a 6'6" (2.01m) viewing distance.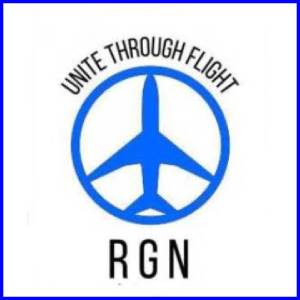 For comparison, 32" — the size in the latest first class products from Emirates and Singapore Airlines which are fitted on the opposite wall from the seating and sleeping areas — is optimally viewed at 4'6" (1.37m), about halfway across a first class suite these days.
On the business class side of things, Sony suggests that the optimal viewing distance for a 22-inch TV is 31" (79cm). With the latest business class monitors hitting 18", these too are still technically relatively small.
Staggered seats like Stelia's Solstys, Thompson's Vantage (and Vantage XL/XL+) or Zodiac's SKYlounge have something of an advantage here over herringbones like Rockwell Collins' Super Diamond or Zodiac's Cirrus: the seat layout on a stagger means that the screen is easier to position closer to the passenger. Zodiac addresses this with a swing-out screen, but that assembly is heavy (and sometimes, as in Air France's recent implementation, very ugly) and must be stowed for taxi, takeoff and landing.
I'm sympathetic to the many issues in putting screens on planes, of course, particularly in business class. Certification is incredibly complex, as we write about regularly, with the head and neck injury criteria for impact survival both stringent and ever-evolving.
The matter comes to both a proverbial and literal head in business class, where the pendulum effect allows the passenger-representing dummy to pivot forwards and increase its momentum, requiring either full head clearance, over-shoulder seatbelts, or airbags — which present their own problems.
But the growing gap between the consumer and inflight experiences needs to be closed. Passengers are only getting more demanding about technology, and airlines are relying more and more on differentiation via the products they offer, including inflight entertainment.
Related Articles: