If you're a regular reader of Up Front, you'll probably be used to me writing mournfully about the good old days of British Airways' Club Europe shorthaul business class, when the afternoon tea was delicious, you had 34" of legroom, and the seats winched apart to add some width. Well, there is some excellent news out of Waterside, BA's headquarters, on the soft product side: the terrible Club Europe food is changing.
Gone, it seems, will be the minuscule scoops of wallpaper spackle-like chicken "salads" accompanied by the world's bitterest arugula leaves. Gone too the still-frozen butterflied prawns and the sad, sad panini that always seemed to run out after row 2.
However, the details of what are to come are surprisingly scanty and information has proven remarkably difficult to prise out of BA. I asked the airline for several presumably standard pieces of information the airline holds — the timing windows, details of the afternoon tea service, how often the menus will repeat, what the wines will be, and some example menus — but a spokesperson responded only:
"Afternoon tea will include a variety of signature breads, different fillings with the sandwiches, scones and more variety of pastries. We currently serve Castelnau champagne in our Club Europe cabin."
Yet reading into the initial media packet the news seems to be generally positive.
"Launch options will include shaved Herefordshire roast beef on a tartar cream with rocket, British Reared Pork sausage and mash and a celebration of British chesses," says British Airways, sic, although I assume the airline plans to celebrate the dairy product rather than the board game.
It sounds like the old problem of being hit by the same shamefully poor panini too frequently is also being addressed: meals will be changing every two weeks on Heathrow flights. Regular travellers from London's Gatwick airport will feel a little second-class however, since "the bi-weekly menus are available on flights to and from Heathrow. Flights to and from Gatwick will continue with monthly menus," BA says.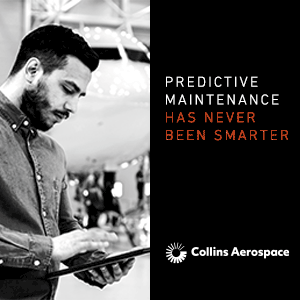 Although, a little oddly, no example menus are provided by the airline, we can peer closely at the images of BA's new meals to read the proverbial tea leaves.
I spot a series of glass pots holding what looks to me like yoghurt (is one a birchermuesli, though?) with the very à la mode addition of various nutritional seeds. These pots reappear for a variety of desserts throughout the day: one looks chocolatey, one kind of mango-ish, one perhaps raspberry-related, and so on. I note that the chocolate circles on the desserts seem to have the stamp of a chocolatier, but that BA has chosen to bokeh-blur the name.
Main dishes on offer look like a mozzarella and tomato caprese-style salad, a pie of unknown (possibly vegetable) provenance with asparagus, what I'm guessing might be a beetroot, sweet potato and quinoa salad with mint, the promised beef (which appears twice with different accompaniments), a tricolor flag of rice, prawns and spinach, and some roast chicken with vegetables and a pig-in-a-blanket.
I think I spy a spinach and cheese omelette in a breakfast setting, a little plate of smoked salmon sitting all on its lonesome, and a trio of afternoon tea style sandwiches that gives me some hope that BA might bring back a decent p.m. service. There is, alas, no sign of a warmed scone in either the written or pictorial press material from BA.
All in all, this regular British Airways traveller is heartened by what seems to be a decent set of changes to what is currently a pretty disgraceful state of affairs — but the proof will be in the proverbial and literal pudding.
Image Gallery:
Related Articles: