Although it might not be optimal viewing on a cruise ship or sail boat due to its subject matter, the pulse-pounding survivalist drama, Adrift, should make for riveting inflight entertainment on an airplane. Especially on a long-haul flight where passengers have ample time to cleanse their IFE palate afterwards with lighter fare like Solo: A Star Wars Story or Game Night.
For while Adrift is deeply moving and inspirational on many levels, it's also one seriously bleak movie, and a film this heavy demands a little post-screening comedy cleanse and maybe a drink or two while watching to help lessen the blow. I suggest something strong and tropical to go with the film's stunning South Sea locales.
Based on the true story of Tami Oldham Ashcraft's harrowing adventures at sea while sailing a 44-foot yacht to San Diego from Tahiti with her fiancé Richard Sharp in 1983, Adrift was directed by award-winning Icelander helmer, Baltasar Kormákur. No stranger to the ocean, Kormákur has directed two previous films set on the high seas but is probably best known for 2015's Everest, which, like Adrift, is based on a true story of people struggling to stay alive against near impossible odds.
After a shocking, stomach-turning cold open, Adrift introduces us to Tami (played by Big Little Lies' superb Shailene Woodley, who also produced) and Richard (Me Before You and The Huntsman: Winter's War's Sam Claflin) meeting in Tahiti while pleasure sailing around the tropics in the summer of 1983. Falling quickly in love, the free-spirited duo leaps at the chance to fund their further globe-trotting adventures at sea by taking a gig sailing an older couple's yacht to San Diego for them that fall. But things take an unexpected turn when the pair veers off course during the trip into the thick of a devastating Hurricane Raymond.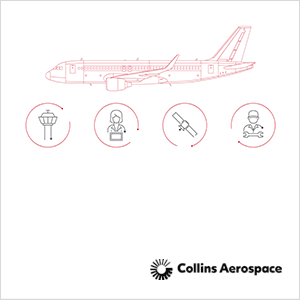 Loosely adapted for the screen from Ashcraft and co-writer Susea McGearhart's 1998 book Red Sky in Mourning: A True Story of Love, Loss, and Survival at Sea, by Moana scribes Aaron and Jordan Kandell and David Branson Smith (Ingrid Goes West), Adrift was criticized by some for playing with the facts and timeline of events a bit to maximize the drama. But I found the film's lyrical, almost rhythmic use of flashbacks to be a perfect counterpoint to the dark, grittier scenes of Tami struggling to keep herself alive (and sane!) while adrift at sea for almost 41 days. And Woodley is an absolute revelation in what is easily the most physically-demanding role of her career.
Having proven herself to be adept in almost any genre she has tackled since coming into her own as George Clooney's willful daughter in The Descendants in 2011, Woodley shines brighter than ever here as a women pushed to the brink by unspeakable horrors. And as far as that controversial twist ending goes, I loved it. True life survivalist drama love stories never hurt so good!
Now playing on select Emirates, United, Turkish Airlines, Virgin Atlantic, JetBlue, and American Airlines flights worldwide, Adrift is also available via streaming at Amazon Video, Google Play, and iTunes.