When your new aircraft is being likened to a "flying prison" due to its tight seating configuration and lack of seatback IFE, it is a darn near imperative that the onboard high-speed Internet works smoothly, if for nothing else than to distract your passengers' brains from the pain.
That's not what transpired when American Airlines debuted its Boeing 737 MAX 8 late last month, as reported by Flightglobal journalist Edward Russell.
Also, the @ViaSatInc wi-fi is in and out on American's 737 Max. Prefer it just be slow rather than keep dropping off. #paxex

— Edward Russell (@e_russell) November 29, 2017
Noting that "it was a first flight of that aircraft" and Viasat's Gen 2 connectivity kit was still in beta so "you do expect a few wobbles", Viasat VP commercial mobility Don Buchman told RGN that the firm immediately began working out the kinks and was pleased with how things came together.
American made a grand stink about its decision not to take embedded IFE on the Boeing 737 MAXs, going so far as to issue a press release (though truth be told its CEO, Doug Parker, was never an ambassador for such systems in the first place).
But more broadly, is there increased pressure for connectivity to be perfect when a carrier is relying on it to entertain?
"There is," confirmed Buchman.
We have seen that in the market already. Everyone realizes the new paradigm that has come. [High-speed Internet] has gone from a nice to have to a have to have. We've always known the importance of this. We've had business jets [equipped with connectivity] where the passenger wouldn't get on the plane if it wasn't working.

On social media, we see how happy people are when it's working … People start flying with it, and see it on every flight. They know they'll have our system on there. If we don't deliver, they're really upset; it is a lot of pressure.
With that said, Viasat (rebranded with the lowercase "s" in its name) believes it is well and truly up for the challenge of meeting passengers' ever-growing expectations. Its massive capacity ViaSat-2 Ka satellite, which successfully completed initial send/receive data transmissions in early December, will be formally supporting Viasat's residential customers in February 2018, followed a few months later by inflight connectivity customers.
"We like to launch in a metered fashion. Then probably two or three months later, we'll start putting the aircraft on," said Buchman.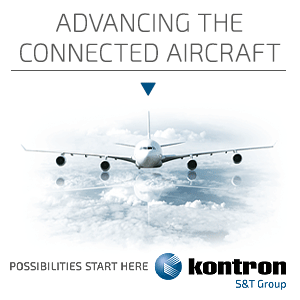 American Airlines, which is expected to bring Viasat Ka to roughly 600 aircraft, will be the first to see its connectivity powered by ViaSat-2 (its MAXs are currently talking to ViaSat-1). "They'll have the most flying with the Gen 2 kit," noted Buchman.
Icelandair's transatlantic Boeing 737 MAX aircraft will also ultimately use ViaSat-2 via Gen 2 kit. "They haven't received their aircraft [yet]," said Buchman. Meanwhile, the new generation system will be installed on JetBlue aircraft beginning in the fall of 2018.
There is continued chatter in the industry that certain connectivity providers are forging sweetheart hardware deals up front with airlines in order to secure orders, with the intent of recouping costs through revenue share down the road. It's a model that Gogo, for instance, wasn't shy about employing for its initial ATG roll-outs.
Viasat has "looked at all the different business models", said Buchman, Because the market is diversified, some carriers have a business model "where that's the only way to approach it, but in general we're looking for customers that really want to buy what we're selling."
He continued, "We haven't had customers that will buy us because of that [type of model]. They're doing it because they're aligned with what we're trying to build."
Related Articles: