A previous version of this article incorrectly stated that the Stelia seat involved was its Opal product rather than a new evolution of the Solstys III platform. The author sincerely apologises for the error.
Singapore Airlines' Boeing 787-10 is turning heads this week as the stretched Dreamliner's launch customer shows off its latest product. But it's a two-class aircraft, making me wonder if the "comfort canyon" between business and economy is too great, particularly given the 787's unpopularly narrow seating.
Singapore Airlines says that the bed reclines to a contoured 76" (that's 6'4" or 1.93m). The official figures give "up to 26" in width", and with marketing collateral showing both armrests down in bed mode, inches have clearly been carved out here.
It will remain to be seen how this new Solstys III implementation will affect the zero-sum nature of the staggered seating layout, since there seems to be no real barrier between aisle-side passengers' arms and passing traffic.
Regardless, it is a massive upgrade over the antediluvian Weber 7811 angled lie-flat seats currently flown on the airline's regional fleet, which serve many destinations that would properly be thought of as longhaul.
With Singapore Airlines being what I understand to be the launch customer for this new seat evolution, one of the real tests will be whether, during regular service rhythms with regular passengers, the seat's width and configuration works on the 787's relatively narrow frame.
In terms of design language, the 787-10's business class seat echoes the Jamco-produced new A380 seat, which is a #PaxEx positive.
Yet my greatest question about Singapore Airlines' 787-10 is actually around the gap in passenger experience between business and economy class, which is likely to become clear as the airline rolls out its Dreamliners on routes beyond the initial Osaka Kansai and Perth.
The Recaro seat the airline has chosen is, in your author's personal opinion, one of the best products offered in economy on a 787 today, and indeed the Panasonic eX3 inflight entertainment system and the SQ soft product will go some way in the bread and circuses department.
But the Dreamliner's economy is also the narrowest seat Singapore Airlines has offered — at least in decades, if not ever — as a result of the design choices Boeing made with the 787 and the selection of 9-abreast by most carriers, including SIA.
I already hear from Australian friends and the ever-vocal range of passengers I talk with on social media that Singapore Airlines puts itself at a disadvantage by not consistently offering premium economy on what it calls "regional" flights to Australian destinations.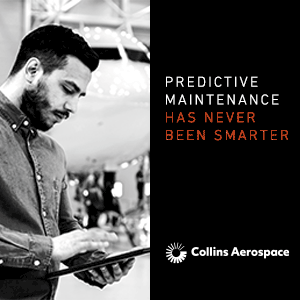 It already feels like a downgrade to go from a proper international premium economy seat on longhaul flights via Singapore to a regular economy seat, although SQ's A380s, 777s and A330s are very comfortable compared with the competition.
But going from the width of international premium economy to the narrow economy seat on a 787 is a huge step, especially for a longhaul-to-longhaul network carrier like Singapore Airlines, where passengers will be tired and want to sleep or just stretch out a little to relax.
With the extent of the trend in carriers installing premium economy even on aircraft aimed at relatively shorter regional markets, and the number of times I'm told that premium economy is the most profitable real estate per square metre on an aircraft, I'm surprised that SQ hasn't chosen to install it on the 787-10.
Related Articles: