As inflight connectivity stakeholders study their options for flat panel, electronically steerable antennas, the hardware providers and others in the space are growing very, how shall we say, pointed in their remarks.
Seemingly under the harshest spotlight right now is Kymeta, which has not only had to contend with public statements from some of its former partners, but was – as your author can attest – the subject of unflattering chatter by various industry consultants at the Satellite 2018 conference in Washington DC, and later in the comments section of Runway Girl Network's Q&A with the firm.
A common question being asked is – why should aero adopt a solution that has not proven itself to perform better than the status quo?
Interestingly, Kymeta chief strategy officer Bill Marks doesn't dispute the fact that a parabolic dish can presently perform better.
He tells RGN:
So there has always been naysayers for any kind of flat panel in general. Look, my background goes to satellite, I started in satellite in the early 90s, founding DirecTV with a couple of guys. What happens is the old guys – which are usually the folks that are running these companies – we try to always draw the comparison to a parabolic dish because that's just how we grew up. Here's the efficiency of a parabolic dish so how do you compare against that? It's like apples and oranges, right?

So yes, if I'm trying to compare against parabolic dish, all flat panels are terrible. It's just the nature. Because the parabolic dish – this is the story that I told you before it's like 'okay I'm broadside, I get great performance but now I am not broadside I get crappy performance' – whereas parabolic dish is mechanically steered and is always pointing at satellites. You are always having peak performance and we rarely have the peak performance.

So that is why everyone goes 'oh flat panels suck', but flat panels are enabling cars and buses. You couldn't put a parabolic on a bus and run it under a tunnel, the parabolic is left on the tracks."
But Marks suggests that Kymeta's antenna – which achieves 60 Mbps when the firm has "taken a transponder and saturated" it with power – does have the capability to shine in a nextgen LEO world. 
"So when you have LEOs up, you won't need the saddle bag because the top of the plane will be pointing right at them. And they'll be, they won't be 22,000 miles away they will be 1,000 miles away, so they will be much more powerful. The throughputs will go up, the look angles will be better," he says.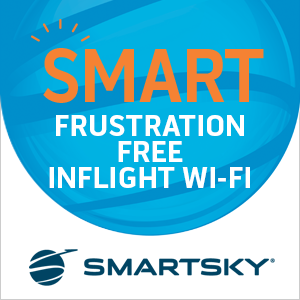 Given the current admitted limitations of the technology in a GEO world, however, some stakeholders believe that connected cars and small yachts are where Kymeta should focus its efforts.
Stressing that he would generally "like Kymeta to be successful because I want the category to be successful", and that a flat panel reality "is definitely coming and there will be room for more than one technology approach and more than one terminal approach", the president and CEO of digital phased array antenna-maker Phasor, Dave Helfgott, notes that some markets "will be low-cost, low-performance and that will be okay for a mass market that wants a low-cost, low-performance terminal".
Such terminals, however, "will not be suited to aviation or government networking or cruise ships that need 300 Mbps onto a single cruise ship or super yachts where one guy leases his own transponder and uses the ship twice a year. I mean those kinds of things are very much the high performance, well-engineered for enterprise networks," he claims.
"If everybody were to magically decide to stay in their swim lane and only market to where they are best suited, which of course is not the case, I think you'd see a beautiful bi-model distribution where you would have sort of large mass market, low-price and low-cost antennas and you'd have smaller [but still] large market for enterprise and government market networks and it would be much better sort of value antennas, higher cost antennas, so higher-capable antennas. And both of these are probably $10 billion dollar markets over the period we are talking about."
Continues Helfgott, "Of course nobody stays in their swim lane, everyone is trying to grab everything but if you were to do it that way just on the merits of the technology, you would see that we would be – we'd rarely overlap. We'd probably overlap in yachts. That's where we see them [Kymeta], but I am not worried about them on land mobility. We just announced this Hipasat deal with connected buses in Latin America. Not worried about them on high-speed rail, not worried about them on cruise or super yachts. Not worried about them on government applications, although they are all over US government stuff right now. Because I understand those markets and I have been around those markets and I know what the requirements are. But for things like connected car, if that's really a thing, or transportable wifi like the KALO announcement last year. I think they're well suited to those."
The KALO initiative saw Kymeta and a US Government customer work together to test Kymeta products and services on small boats. The service is powered by the IntelsatOne Flex network.
Kurt Riegelman, senior VP sales and marketing at Intelsat, tells RGN:
In terms of Kymeta, our emphasis is really around land mobile. We are aware of and understanding some of their designs on the aero market, and continuing that drive for the 20 centimeter solution for the connected car. We think that that is going to be unlocking value in the marketplace. We think that will be the deepest vein … for Kymeta, in terms of scale and in terms of market effectiveness.

They launched KALO last year at the Satellite show. We're the service backbone in that. They utilize the FlexOne network for connectivity and so far reports have been very positive – the input, the use cases, and so we're continuing to move that forward. It's positive.
In 2015, Intelsat and Phasor partnered to enable Ku-band connectivity on civil and government "small-jet" aviation. Business jets were expected to be the first to be fitted. Intelsat's relationship with Phasor "is very strong", says Riegelman. "We're moving forward and evaluating the right types of platforms to put that kind of terminal in."
But where does the aero project, specifically, stand? Phasor's Helfgott says, "We are moving forward full speed ahead. We are a little bit off schedule if I am being honest because of some of the aeronautical engineering parts of this but the core technology is 100% on schedule. So we are going to try and make up [the] calendar. Intelsat's requirements change over time. So we are still waiting to see which direction they want to go. Which type of aircraft. What use cases they want for this antenna. There's about four or five different permutations. But nonetheless we are moving forward at full speed on our side. Well they are still sort of considering which way to go with this."
Intelsat's Riegelman notes that the satellite operator aims to do more than support business aviation connectivity with Phasor. "We don't think there will be one certain thing, as the solution there. David and team, [we're] absolutely aligned with them to bring to market, but also looking at other things coming to market to fold into that solution. [I] can't [put a timeline on that] because we, like them, are waiting for some of their test data to come back, some prove points in second or third quarter…"
Phasor's first generation, Ku aero antenna will actually roll out in partnership with Gogo first, per their 2016 agreement. It is "on schedule and that will actually be a product first. It's an earlier version of our technology and therefore [will go] to market sooner," says Phasor's Helfgott.
He adds, "So the intent with Gogo is to introduce a technology that would work for regional commercial aviation. With an eye towards then moving that into potentially business aviation in a different way. I know that sounds really mysterious but I can't say too much. Sorry, soon. So we have those two vectors going on right now and a third one … I hope that we will be able to talk about in April or June depending on how quickly we can get that papered."
Though Kymeta and Phasor have enjoyed their fair share of ink in news headlines, they are certainly not the only players on the field. A company called Isotropic announced at Satellite 2018 that it has engaged in a "strategic technology development agreement" with Inmarsat to develop a "state-of-the-art, all electronic scanning antenna for potential use with Inmarsat's growing constellation of high-throughput Global Xpress satellites".
Isotropic is remaining conservative in its go-to-market timeframe, with a spokeswoman for the firm saying,"For delivery for aero, it will take a bit longer to deliver until 2021 because of the ARINC standards process and certification process."
Of course, it wasn't that long ago that Kymeta was being heralded as the likely flat panel partner for Inmarsat Global Xpress. In 2014, Honeywell told RGN that, because Honeywell is the terminal unit provider for the GX program, it is up to Honeywell if it wants to embrace Kymeta's antenna solution. "It's a technology that we continue to watch really closely from a number of companies, Kymeta being the main one. Phased array in terms of the mechanical impact on the airframe will be very attractive," said Honeywell at the time.
That plan seems less certain. At the end of last year, Inmarsat senior director of user terminal development Mark Steel was quoted in Space News as saying in reference to the technology: "In 2014, we were hearing that it's coming next year, same in 2015, same in 2016. Let's hope 2018 is real as it seems to be a recurrent theme that it's coming next year."
Separately, RGN can confirm that an early, loose collaborative agreement between Kymeta and Smiths Interconnect is no longer in play with Smiths VP business development & sales Ralph Demarco confirming that "since that time we've slowly, quietly parted ways", though no reason was given.
Today, Kymeta still has a Ka aero antenna prototype, which Bill Marks admits needs a home before the firm starts to spend "a bunch of our risk capital on building something".
Meanwhile, one scathing commenter alleges in the comments section on RGN in reference to aero, "At least Kymeta has a pizza box – these other guys have literally nothing."
Image at top credited to Phasor
Related Articles: