Setting aside popular myth that business aircraft are the sole preserve of wealthy celebrities and playboy multimillionaires, and viewing them instead as invaluable enablers and corporate tools, the fact remains that bizjets don't fly very often.
While the airlines maximise return by working their commercial aircraft hard, a business aircraft must always be available, even if that means flying 5,000 nautical miles to deposit a CEO at a destination and then parking, ready to take her home again a week later. It's a reality that means most bizjets accrue only a small fraction of an airliner's annual flying hours.
Like their commercial brethren though, bizjets are high-value, depreciating assets with steep running costs, and owners generally choose to recoup a portion of their overhead by making them available for charter outside their own use.
Much of the business aviation fleet is therefore available for charter, usually through brokers or operating companies, and frequently via a management organisation that 'runs' the aircraft for the owner and is also commonly its operator.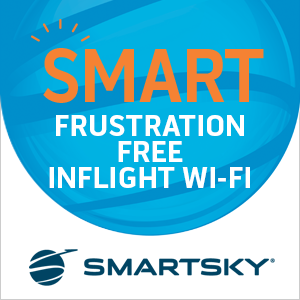 Brokers, working through apps, email, messaging and over the phone, access multiple aircraft fleets in an effort to best match an aircraft to customer requirements. That match relies on a combination of aircraft range and passenger capacity, cost, geographical location and availability.
But the deciding factor is often cost. And that can be a problem. Business aviation is about customer service, safety and moving passengers outside the regular airline network. When customers and charter providers lose sight of these fundamentals and focus only on cost, there's a natural tendency for brokers to undercut one another.
The danger is, then, that an operator may accept charters with too slim a margin, and then struggle to remain in business and be tempted to cut corners. Failure to deliver on a promised flight, or deliver the expected passenger experience (#PaxEx) is bad enough, but aviation is not an activity in which corners can be cut without risking safety.
Truth be told, excellence pervades all but a very small minority of the industry's players and many providers place charters primarily within their own managed fleet, guaranteeing safety and service standards. Typified by Luxaviation and its 250-plus aircraft resource, these operators offer global coverage and consistency, often with a service package that includes travel to the airport, onward connection via road, helicopter or even boat, plus aircraft, crew and passenger documentation.
Meanwhile, a proliferation of apps and the ready willingness of charter providers to interact with customers through online messaging has seen an increase in short-notice charters, perhaps also reflecting the instant availability that younger buyers have come to expect. The result is that customers are sometimes airborne in less than an hour after booking.
This new generation of messaging, app-using customer, epitomized by the millennial IT entrepreneur, is entirely comfortable with the immediacy and security of Internet transactions, and the variety of services available online.
For these people, nothing is more natural than booking a private flight on their smart phone. Sharing their booking is also something they'll consider, happily dividing the cost with friends, or even strangers, especially when the trip is to a popular destination or event.
There are clear advantages in travelling to a yacht show with other yacht enthusiasts, for example, and deals have been done mid-flight – truly business in the air.
But there is always an exception. VistaJet, which provides charter on its owned Bombardier fleet, reports that younger customers are signing up to its signature Program service. Program offers customers a bespoke subscription of flight hours, whilst doing away with aircraft positioning fees.
Customers have realised the benefits of private jet travel through VistaJet's On Demand product and through other charter providers. With their appetites whetted, they're now signing up for Program, swelling the ranks of VistaJet subscribers, while others of their generation continue driving expansion in the regular charter market.
Related Articles: