Designing airline passenger experience sometimes benefits from a look at other parts of the travel experience. Hotels are often a focus, with airlines adding Westin bedding, Sofitel lounge staff and so on. It's not just business and first class: Delta offers a Westin Heavenly inflight blanket in its Premium Select middle cabin too, for example, while designer-branded amenity kits and pajamas are starting to be on sale in economy.
One hotel innovation airlines would do well to study is the thought-provoking FS Chat, an instant messaging system from upmarket hotel group Four Seasons, where live human translation of text messages between guests and staff is offered from and to over one hundred guest languages. Max Musto, general manager of the Four Seasons Chiang Mai and the Four Seasons Tented Camp Golden Triangle, sat down with Runway Girl Network during a recent press stay to explain how it works.
"Even for a resort as big as this, sometimes customers don't want to pick up the phone, or go to reception to find certain things. They can instantly connect with us on the FS Chat," Musto says. "We launched this in November 2017 and every guest has been hooked to it. The feedback has been extremely positive."
Sensibly, FS Chat doesn't require a separate app, with guests able to use SMS, the Four Seasons app, Facebook Messenger, or WeChat to connect to the hotel. "We have a very strict goal to be able to answer to your messages within 90 seconds," Musto explains, highlighting the case of a visiting guest who brought a medical assistant who spoke only the guest's home language. The assistant was able to make a variety of requests and arrangements through FS Chat, without the need to engage a call-off translator on- or off-site — almost instantly.
With many airlines offering nascent third party concierge services in first and business class, which often require jumping through hoops, and are very rarely offered in a variety of languages, the simplicity of tapping out a text message that is then seamlessly translated is very attractive. The same can be said for customer service questions for travellers throughout the airplane, especially for passengers travelling on a connecting flight where provision is not often made for language-qualified staff.
It also forms a way in to customising the guest as part of a wider plan to tailor an experience to each guest.
That customisation goes down to the Four Seasons' sumptuous beds, which can be set to soft, medium or firm comfort levels through the use of an ingeniously designed zip-on mattress topper system. Previously, hoteliers simply added a plank under the mattress to add firmness for those guests who prefer a harder mattress, but the zip-on system is easier for housekeepers to manage.
Given the rise in mattress toppers and developments in a variety of seating foams and other comfort materials in aviation, this seems like an area ripe for examination. That's particularly true in premium classes, where Musto highlights that airlines and upscale hotels like the Four Seasons share customers.
"Money is not an objective anymore when you travel first and business class," Musto says, thoughtfully. "It's more about an experience. If I can translate that to a resort like ours, we don't sell rooms anymore, we sell an experience. How are you able to create memories for the guest to be able to come back? And I think there is a similarity to the airlines as well."
Part of that, Musto suggests, is getting the basics right, like recognising guests by name. But part of it is also offering unique experiences for each hotel in its location.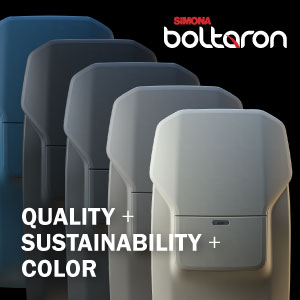 Amusingly, one of the most sought-after and booked-up experiences at the Four Seasons Chiang Mai is washing the hotel's pair of resident water buffalo, Tong and Tone.
Yes, you read that right, water buffalo. The resort's grounds in the lush foothills of the mountains northwest of Chiang Mai include rice paddies, and the water buffalo help to work them, and also pop up wandering past the hotel at various times of day for the perfect selfie. Guests can also purchase stuffed water buffalo doppelgangers in the hotel's shop.
The question for airlines is this: what is your water buffalo? What is that quirky thing that will keep passengers talking, that will be the framed photo of their trip on the mantelpiece, that will be their Facebook, Instagram, Twitter or Snapchat avatar?
Some airlines are great at this already: Virgin Atlantic's selfie wall, or Emirates' Polaroid camera to capture the archetypal shot of passengers at the upstairs bar with the iconic flight attendant hat-and-scarf, or British Airways' pilot iPad function that frames a shot of a visitor in the flight deck with information about the flight and the aircraft.
Flying is itself a unique and memorable experience. Airlines would be smart to design new passenger experience points to make it memorable for the right reasons.
The author stayed at the Four Seasons Chiang Mai as a guest on a media trip organised by Qatar Airways and the Tourism Authority of Thailand.
Related Articles: