India's Department of Telecom (DoT) is expected to formally approve inflight connectivity in Indian airspace by July of this year, after the Telecom Regulatory Authority of India (TRAI) last month recommended Internet and mobile communication on aircraft through both satellite and terrestrial networks.
Following the TRAI recommendations, Runway Girl Network reached out to multiple industry stakeholders to understand how they'll meet the connectivity needs of this rising population which has an educated middle class eager to travel. RGN also sought comment from Indian operators SpiceJet, Vistara and IndiGo.
Global Eagle
"We have an excitement about India's position, their recommendation. It still needs to go through the government [DoT], but it's a very strong recommendation," says Global Eagle senior VP – aviation Per Norén. "We have a partner in Hughes; we have 200 software engineers in Mumbai. We have a customer, Jet Airways, with 64 737s equipped [with wireless IFE]."
Adds Norén:
Jet wants to be the first mover [in India]. Why I'm excited is we sit on a great partner, a network that works, a customer that has installed that wants to move to connectivity. We're in India, for India, by India when it's ready. I think we have all the pieces, all the lemons to do a really good lemonade.
Naturally, it will be Jet Airways' decision if it wants to provide a live connection to all 64 aircraft currently carrying Global Eagle's wireless IFE kit, though Norén believes this is the carrier's ultimate plan. The two parties' original press release in 2016 stated that the intent was to provide "Ku-based Internet connectivity aboard the global airline's fleet of B737 NG aircraft".
But Global Eagle also comes to the table with a strong IFE content story. "We purchased Fairdeal in India; and they are the largest Bollywood movie distributor," notes Norén. Additionally, Global Eagle can partner for TV rights – "think cricket, and other things specific for this market" – and it owns Indian inflight gaming expert WOI (now simply known as Global Eagle in India).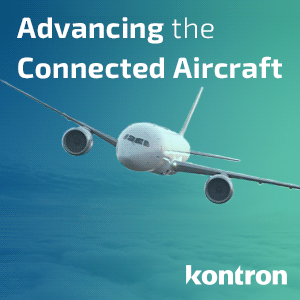 So Global Eagle is looking at "how to put content, TV games, communications package together" for Jet Airways "that serves their market segment and maybe expands their market segment as well", says Norén .
"To me, connectivity and then how we embed content, connectivity and other applications and solutions around the connected fleet is the ultimate outlook that we want to do [in India]."
Though mobile communication services are poised to be cleared in India in addition to inflight Internet, Global Eagle says it will remain focused on its proficiencies, using its wifi platform "as the way to do it" versus a picocell-based telephony platform (such as the inflight GSM solutions offered by SITAONAIR and Panasonic unit AeroMobile).
Inmarsat
London-headquartered Inmarsat is considered a likely contender to become a service provider under a joint venture with government-owned telecom giant Bharat Sanchar Nigam Limited (BSNL). The two entities last year partnered on a satellite phone service in India.
While it is "up to airlines which telecom and ground infrastructure equipment" to select, Inmarsat assures that its satellite connectivity systems are ready to go live in India. "We are talking to all airlines and we have the network ready," says Rash Jhanjee, Inmarsat director of airline market development for India and Africa.
He believes that longhaul legacy airlines in India will be the first to adopt Inmarsat connectivity in 2018. "There is capability to start on wide-bodied long-haul this year."
The hefty cost of a retrofit – roughly $450,000 per aircraft – is among the reasons why the country's short-haul fleet is expected to take some time to equip. But the true cost of retrofitting short-haul narrowbodies will depend on airlines' willingness to put capital expenditure to work as a commercial model – i.e. will they pursue sponsorship and revenue share models, notes Maneesh Jaikrishna, VP, Indian Subcontinent, Eastern and Southern Africa for SITA, whose SITAONAIR unit serves as a value added reseller to Inmarsat's SwiftBroadband and Global Xpress aero services.
Says Jaikrishna:
This is a big milestone achieved. We are looking bullishly, but the fact is we have yet to look at the pricing structure on low-cost routes on 30% of fares and whether [domestic] passengers have the propensity to pay.

Success depends on revenue shares strategy, whether an airline wants to make it part of its own free offering like Emirates did for a short time, how to give its pricing model, and whether it plans to offer it in its frequent flyer scheme … Our forte lies in the pricing plan and commercial strategy.
Honeywell
Providing its JetWave hardware in support of the Inmarsat Global Xpress program, Honeywell Aerospace expects domestic carriers will install connectivity to ensure "they are able to stay ahead of the market", says Neelu Khatri, president, Honeywell Aerospace, India.
While implementation by airlines has yet to be determined, "there could be scenarios where early morning commuter flights with business travelers have a high demand for connectivity and airlines could offer high-speed connections at a higher price point than flights with more leisure travelers," she tells RGN.
"Ultimately, different packages will allow airlines to attract a variety of passengers to purchase connectivity services to increase productivity."
Gogo
As reported, Gogo is prepping to support the Indian market, having announced the establishment of a technology development center in Chennai.
Gogo wants to offer gate-to-gate 2Ku connectivity to Indian operators to ensure "uninterrupted essential service during the entire journey". Having active systems on the ground would also "allow for important airline data and aircraft operational metrics to be communicated at any time", it says.
Company CTO Anand Chari tells RGN:
Gogo sees immense opportunity in the Indian civil aviation sector. The meteoric growth of the sector in terms of passenger volume, new routes and expanding fleets presents a number of avenues for future growth. The recent TRAI's recommendations on in-flight connectivity (IFC) to be allowed in airlines is another step towards the growth of the sector. The average Indian air traveler is becoming increasingly discerning in terms of in-flight experiences. This is where we see Gogo's role in creating a differentiated in-flight experience for our customers. With airlines in India becoming increasingly competitive in terms of services for passengers, we see a lot of scope for increased demand for in-flight, passenger oriented solutions. Depending on how our growth prospect pans out, we are open to increase our investment significantly in the coming years.
SpiceJet
Last year, an engineering official confided in RGN that budget carrier SpiceJet will take delivery of the first of its 20 Boeing 737 MAX 10 aircraft in mid-2018 and that these aircraft will come linefit with Honeywell JetWave hardware to support Inmarsat's Global Xpress Ka-band service. "This will greatly reduce the cost to carriers that will neither have to wait between 5-20 days for retrofits nor pay for the antenna and equipment installation," said the source at the time.
But in an interview with RGN at the recent Center for Aviation (CAPA) summit in Mumbai, SpiceJet chairman and managing director Ajay Singh refused to discuss the rumored GX program, saying only: "We are looking at [IFC on] new planes and also exploring some retrofits."
Vistara
Tata/Singapore Airlines-owned Vistara, which is always keen to improve the passenger experience, is likely to look at connectivity once it starts longhaul operations with its 21st and 22nd A320 family aircraft deliveries, the carrier suggests.
"Information about our fleet expansion strategy will be shared at an appropriate time," says a Vistara spokesperson. Incidentally, Singapore Airlines went multi-source on connectivity, using both SITAONAIR and Panasonic Avionics as integrators.
IndiGo
Budget operator IndiGo, with orders for hundreds more A320 family aircraft on the books, is unlikely to be the first to take the plunge into inflight connectivity given the high cost and unviability of return on investment, RGN has learned. The carrier did not provide on-record comment.
For its part, the Telecom Regulatory Authority of India has been largely liberal in its recommendations (PDF); if the DoT hugs closely to the wording, there should be few regulatory barriers for service providers.
RGN did, however, seek further clarity from the TRAI on the requirement that: "The IFC service provider is permitted to provide IFC services, after entering into an arrangement with Unified Licensee having appropriate authorization." TRAI tells RGN that the Unified Licensee is what BSNL is to Inmarsat.
Barring North Korea, which recently introduced airport wifi at Pyongyang International and does not permit inflight connectivity, India was among the few remaining nations seen as antagonistic to the technology, requiring all international carriers to switch off their systems on entry into Indian airspace (China is also loosening its own unique restrictions).
But with ticket yields declining for years in India, "this makes it all the more important for airlines to develop new products for which customers are willing to reach into their pockets", suggests Martin Streichfuss, partner at Roland Berger. Onboard Internet is expected to serve as an additional sales channel through which customers will be able to shop, purchase flight upgrades, or spend frequent flyer miles.
Additional reporting by Mary Kirby
Related Articles: