With the continuing decline of first class, and the increasing quality, space and luxury features in business, which airline has the best business class? That's a question I get asked frequently, and it's a complex one.
Any exercise that attempts to rank the best business class across airlines is bound to be fraught with subjectivity of the rankers and inconsistency of provision across airline fleets. Few carriers have the same seat fleetwide, so it makes more sense to look at the seats — and fortunately Runway Girl Network readers understand the complexities of the subject.
In terms of the list, my first criterion was that the seat actually be in service. Concepts are great, seats for 2020 may well be good, but they need to be flying now to count.
The rankings are based on hard product, though I've sometimes included a bit of a bonus for products where airlines have created signature items enabled by the seat's structure or layout. As it happened, though, the soft product never tipped one seat over another in the rankings.
Notably, all the seats have direct aisle access, which is de rigeur for a top-rated business class these days. For this list, I didn't account for the zero-sum issue, which would push the outward-facing herringbones up the list a little. I also didn't take inflight entertainment systems into account, because most of these new seats have new systems with new HD screens — but not always with HD content.
So, onto the list.
1) Qatar Airways QSuite (Rockwell Collins)
After flying in the QSuite, and despite a few teething problems with the seat itself, Qatar Airways' bespoke QSuite product is simply the best business class seat I've ever flown. It's spacious, incredibly private, well-designed, with ample storage and top-notch entertainment screen. Extra points for a sharing plate menu that takes advantage of the large side table, and for a customised cabin mood lighting design — but the QSuite is so good it doesn't really need the extra points.
2) Thompson Vantage XL+
A door makes a lot of difference when it comes to privacy, as passengers on Delta Air Lines' suite product on the Airbus A350 are finding. It seems almost inevitable that this Thompson Aero product will make its way into the business classes of other airlines.
3) Rockwell Collins Apex
Space is a crucial consideration in business class, and it's Apex's strength in comparison with the competition. Its simplicity — a simple stagger, along the lines of the 2006 British Airways Club World seat that the Rockwell-acquired B/E Aerospace helped create — means no constricting spaces at either foot or shoulder level, edging it above the herringbones.
4) Rockwell Collins Super Diamond
Of the very similar outward-facing herringbones, Rockwell's edges Zodiac's on the basis of production quality, and because more Super Diamond versions than Cirrus versions have a legrest. It's spacious, customisable, and there's no zero-sum game to be played on this herringbone.
5) Zodiac Cirrus
The evolution of Zodiac's Cirrus from its launch with US Airways nearly ten years ago has been astounding to watch. Cathay Pacific's 2010 implementation is one of my favourites, but more recent versions have missed the mark: Finnair's A350 and Air France's 787 lack legrests and a certain je ne sais quoi around elegance.
6) United Polaris (Zodiac Optima)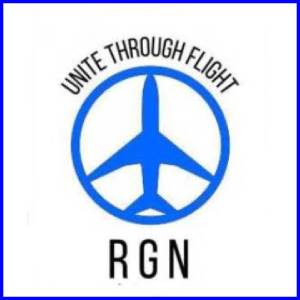 Zodiac's Optima is a game-changer for compact staggered business class, but the care taken by United Airlines (with Acumen and PriestmanGoode) in selecting and customising the materials used in Polaris makes it truly stand out. As Optima rolls out elsewhere, look for it potentially to make a separate entry onto this list.
7) Singapore Airlines pre-2017 (Koito/Jamco)
It's hard to know exactly where to put Singapore Airlines' variety of business class seats on the list, especially with the transition away from the Jamco seats introduced in 2013 that replaced the Koito seats that were largely fleetwide for longhaul.
Still, whether the newer Jamco model or the older Koito flatbeds, these flip-to-sleep seats are spacious and comfortable, allowing passengers to sleep in a surprisingly large range of positions. The jury's still out on the new product, however.
8) Air New Zealand Business Premier / Virgin Atlantic Upper Class Suite (Zodiac)
With its flip-to-sleep design and herringbone configuration, this is one of those love-it-or-hate-it seats, but I happen to love it, especially for the routes Air New Zealand flies: long, largely overnight longhaul flights, plus a series of hops of a few hours over the Tasman Sea to Australia. I've also never had a problem turning my neck and shoulders to look out the window, and indeed having your head next to the window often means a better view than having to lean over a console. However, while the seat is still great on Air New Zealand's 777s (and Virgin's few remaining 747s), the versions of the seat on smaller planes like the A340 and 787 are tighter.
9) Zodiac SKYlounge
The remaining three staggered seats in the top ten are largely tied, but SKYlounge edges out the competition thanks to the fact that both Emirates and ANA have a consistently comfortable version of the product, with particularly good storage options and, on Emirates' part, a minibar and touchscreen remote.
10=) Stelia Solstys and Thompson Vantage XL
It's hard to put clear blue water between the two major remaining staggered seats. With an increasing range of airlines adopting the direct aisle access daughter of Thompson's decade-old Vantage seat, it's showing a decent amount of of flexibility even as it becomes something of the entry-level staggered seat, especially as airlines start to think about extra storage and functionality.
If more airlines had ordered and been flying the Stelia Solstys III product, this venerable grandmother of the direct aisle access staggered seat would be higher up on the list, thanks to its extra storage and options for longer beds — and the location change of the table mechanism's "knuckle" from its knee-knocking spot on earlier models. As it is, though, the earlier then-Sogerma Solstys seats are starting to feel a bit old or the product might have edged out Vantage XL.
There you have it: the latest staggers on top, followed by the latest herringbones and the award-winning Polaris. What's your take, readers? I'm keen to hear which seats you think are best, and why. Hit me up in the comments, or on Twitter: I'm http://twitter.com/thatjohn.
Related Articles: