Real-life husband and wife Jonathan Dayton and Valerie Faris (Little Miss Sunshine, Ruby Sparks) have been co-directing music videos, documentaries, and feature films together since the 1980s so, naturally, they seemed like the perfect pick to helm Battle of the Sexes. I mean, seriously, who better to tell the lively, larger-than-life story about the 1973 tennis battle royale between aging hustler/tennis champ/chauvinist pig Bobby Riggs and then World #1 tennis pro/feminist icon Billy Jean King than the coolest male/female tag team in Hollywood?
Some critics harp on the fact that the duo's slick music video origins tend to make their films more stylish than substantive. But for me, Battle is the perfect marriage of both. Raising their game considerably by injecting raw undercurrents of sadness, longing, and simmering rage at the way things were – and sadly, still are – for many women in boardrooms, bedrooms, and tennis courts across the land in the 1970s, into this breezy, candy-colored comedy, Faris and Dayton have created a fun, hugely entertaining "message movie" that could not be more topical today. Which is never a bad thing in my book and, in fact, perfectly on point in an award season where films that subvert genre norms – like Dunkirk, The Shape of Water, and Get Out – seem to be the trend to beat.
Written by Slumdog Millionaire Oscar-winner Simon Beaufoy (The Full Monty), Battle stars Steve Carell (The Office, Café Society) as Riggs, and Emma Stone in her first leading role after taking home a Best Actress Oscar last year for La La Land, as King.
Battle opens in 1973 with King and World Tennis magazine founder Gladys Heldman (played to hilarious, chain-smoking perfection by Sarah Silverman) confronting the Association of Tennis Professionals (ATP) Executive Director Jack Kramer (Bill Pullman) about the fact that the purse for female players at an upcoming tournament is 1/8th the size of the male prize. Announcing that female players just don't bring in the crowds like the men do, Kramer refuses to budge on the subject so King quits the ATP and starts her own all-female tennis tour with Heldman instead.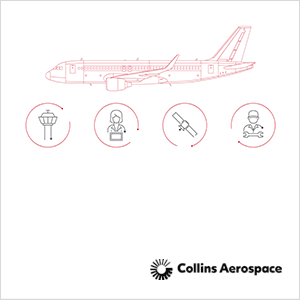 When retired champion Riggs – who never met a reckless bet or moneymaking venture he didn't like – gets word of King's plan he hatches one of his own by challenging King to an epic, male vs. female televised tennis match for the ages dubbed, appropriately enough, The Battle of the Sexes. With the fledgling women's movement starting to gain traction across the country and old school sexists like Riggs doing everything they can to snuff it out, the match, which was rumored to have been watched by close to 90 million viewers worldwide, becomes a seminal, game-changing moment for all involved.
Featuring superb supporting turns from Natalie Morales (Trophy Wife, Girls), Austin Stowell (Bridge of Spies), Elisabeth Shue (Leaving Las Vegas), and Andrea Riseborough (Nocturnal Animals) as an alluring hairdresser who the then-married King falls for on tour, the real standout in Battle is the always excellent Alan Cumming whose portrayal of real-life fashion designer Ted Tinling is the pithy LGBTQ heart of this throughly entertaining throwback.
Now playing on select Air New Zealand, El Al, American Airlines, British Airways, and United flights worldwide, Battle of the Sexes is also available via streaming on Amazon Video, iTunes, and Google Play.