Airline lounges for first class, business class and frequent flyers remain in a transitional period as airlines continue to reduce the number of first class seats flying.
With fewer first class passengers, in many cases first class lounges are becoming the purview of the top tier frequent flyer and VIPs. Airlines belonging to the oneworld alliance that still operate first class lounges, for example, offer access to Emerald-tier cardholders in addition to first class passengers. Finnair, meanwhile, makes its best option available to top-tier cardholders rather than business class passengers on that basis alone, the opposite of most airlines.
Lounge spaces are evolving, too, with the lounge-in-a-lounge concept becoming more attractive to reward passengers who pay more for the more expensive fares.
American Airlines' Flagship First dining spaces, for example, are restricted to first class passengers, and are located within the combined Flagship lounges for first class, business class and oneworld Emerald/Sapphire travellers.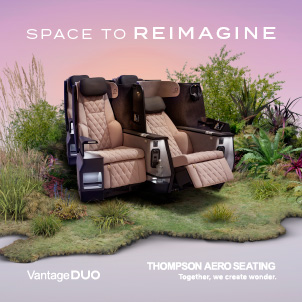 It's an evolution of the ideas previously seen at, for example, the British Airways Concorde Room (only for BA first class travellers, with other airlines' passengers and frequent flyer cardholders left in the first class lounge) or the Singapore Airlines KrisFlyer Gold lounges (for frequent flyers not travelling in business or first class).

United and airport restaurateurs OTG are working to a different model with Classified, "an invitation-only restaurant at Newark Airport created exclusively for United customers", where passengers pay (frankly eyewatering airport prices) for their meals and the perk is a quieter area with the feeling of importance when invited in.

The showcase lounge remains a key investment for many airlines, though, with Swiss' newest Zurich first class facility an absolute gem in the worldwide context. Where they can, airlines are creating beautiful spaces with natural light and unique touches that make the most of their brand — and the unique experience of the airport.
Inside modern lounges, a strong focus on design continues, with some pushback on the residential trend.

Airlines are increasingly linking branding between the lounge and the plane, in terms of design language, colour palette, and even lighting — all the way down to the lounge soft product.

Air New Zealand's magenta light wash in its premium cabins is echoed in its most recent lounges, while Qantas' strong links with its designers mean that its spate of new lounges feel closer to its brand and extend the amount of time passengers spend with them.
Many new lounges are returning to fully staffed bars, with smart airlines coming to the realisation that it's both a PaxEx plus to have a bartender and that a signature mixed drink is often cheaper to produce than a glass of Champagne.
Innovation in the lounge arena is widespread, with Emirates alone offering business lounge access to economy passengers or an upgrade from the business to first class lounge for $100 and creating a new co-branded Champagne bar with Moët & Chandon. Look for more airlines both to monetise their sunk capital costs and to latch on to other luxury brands.

But one key opportunity remains: my kingdom for a lounge that meets the holy grail of multifunctional lounges for the modern traveller: a comfortable seat with natural light, a table of a size and height for a large PED and a plate of food, and easily accessible power sockets.
In This Series:
Related Articles: