British Airways' decision to install Recaro's SL3510 non-reclining seats on its London Heathrow European fleet — as reported last April by RGN — may well be the smartest move the airline has made in a long time, given that it has reduced seat pitch and these barebones slimlines could potentially add a sense of space for passengers, at least in economy.
Club Europe business class, however, will keep the existing Rockwell Collins Pinnacle seats that are pitched at the same 30" as the current economy. Club will be restricted to the first 12 rows, with further capacity ceilings on some flights because of a lack of catering space in the new configuration.
Overall, densification has been the name of the game at British Airways ever since parent IAG appointed Spanish LCC Vueling's Alex Cruz as CEO. In the last round, Club Europe shrank from 34" to 30" on most aircraft, while also losing the extra width that BA's then-unique winched seats provided.
BA's implementation of the Rockwell Collins (formerly B/E Aerospace) Pinnacle seats I first flew in 2015 disappointed then and continue to disappoint now. There's nothing inherently wrong with Pinnacle: as I said two years ago, it's a comfortable enough seat if the airline makes good cushioning and pitch choices. The problem is that it doesn't work well at 30".
And, frankly, having flown on other aircraft with the Recaro SL3510 seat, including on A320 family aircraft from Air France and easyJet, I wish BA had chosen to use it throughout the aircraft.
Happily, there are some positives about the refit. According to information first discussed on FlyerTalk and later triangulated by a variety of sources, the first twelve rows of BA's A321neo, A320neo and refurbished A320 fleet seem set to see AC power outlets and USB sockets.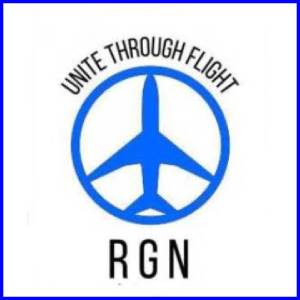 The rest of the plane will get new Recaro slimlines without a recline function, the airline has confirmed to local media, an overall positive for this 6'2" / 1.88m journalist who has had to politely ask passengers in front of him whether they wouldn't mind putting their seat up to avoid causing him significant knee pain.
Pitch will be 29", it seems, matching BA's London market rival LCCs like easyJet, but descending an inch below Ryanair (which, in fairness, has narrower seats due to the 737's narrower fuselage).
The key question for passenger comfort will be how BA's as-yet-unrevealed choice of cushioning, support, seat covers, seatback material, seatback structure and dress will affect comfort. This question may not be answered on day 1, since the netting-based structure of slimlines like the SL3510 often becomes a little more forgiving over time.
Some slimline seats are excellent and indeed improve upon the feeling of space at the crucial knee level. The eyeball-to-seatback distance, meanwhile, is the new frontier of passenger perception.
I imagine BA will retain its high-level literature pocket, currently stuffed with at least three items (its High Life magazine, the safety card, and of course the Marks & Spencer buy-on-board menu), plus its shorthaul mag Business Life at the front of the plane. It will be interesting to see whether BA has thought this through as it plans for the introduction of inflight connectivity: with High Life available via an app, are two magazines necessary? Can the M&S menu be reduced to a single page?
Some relatively neutral changes: the video screens with the moving map will be removed (alas, though likely replaced with one over the forthcoming wifi portal) and a manual demonstration will replace the overly long celeb-filled safety video, which grates when you've seen it for the third time in a week.
There are some clear downsides, though. the Space-Flex decisions BA has made apparently include no waste disposal or cold water tap at the rear of the aircraft, suggesting that rubbish will have to be carted through business class during the flight.
I'm reserving judgment on the seats until I actually end up sitting in them, but I wish I'd get the chance in Club Europe. BA runs the risk of comfort-seeking passengers deciding that, actually, its proper slimlines in economy are more spacious at the knee than its Eurobusiness.
Related Articles: