This year's Academy Award nominations are still a couple of weeks away but after taking home awards for Best Picture – Drama, Best Actress, Best Supporting Actor, and Best Screenplay at this past weekend's Golden Globes, Three Billboards Outside Ebbing, Missouri is looking like the film to beat at the big show this March. And rightly so. Hard-hitting, darkly funny and often shockingly violent, Three Billboards hits you like a sucker punch to the gut and never lets up. Even the funny scenes – and there are many – are laced with so much drama and simmering intensity that it's hard to know whether to laugh or cover your eyes for fear of what's coming next.
Written and directed by Oscar-winning playwright Martin McDonagh (In Bruges, The Beauty Queen of Leenane) Three Billboards rips the bandages off the raw, gaping flesh wounds at the heart of our seriously troubled times like few films have. And though many of the major award season contenders this year – films like Get Out, Call Me by Your Name, Detroit, and The Shape of Water – tackle big, Trump-era issues like race and gender bias, xenophobia, and police brutality head-on, Three Billboards does it all at the same time – often in the same scene!
Set in the fictional, incestuously small town of Ebbing, Missouri, Three Billboards opens with the hard-charging Mildred Hayes (played to perfection by Fargo Oscar-winner Frances McDormand) buying ad space on three billboards just outside of town to protest the lack of police attention to the unsolved rape and murder of her daughter months prior. Calling out the cancer-stricken town Sheriff (Woody Harrelson) by name on the billboards, Mildred's actions not only enrage most of the locals – particularly the police force – but they also set in motion a series of tragic events that not even Mildred could see coming. And while Three Billboards is, on the surface, a film about reckoning and revenge in the face of unspeakable tragedy, it is the heart and heartbreaking humanity of McDonagh's beautifully realized characters that will stay with you long after the credits roll.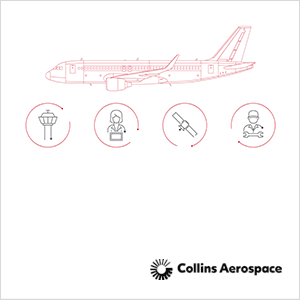 Featuring stellar supporting performances from gifted character actors like John Hawkes (Winter's Bone, The Sessions), Peter Dinklage (Game of Thrones, The Boss), Lucas Hedges (Manchester by the Sea, Lady Bird), Sandy Martin (Big Love, Napoleon Dynamite), Get Out's Caleb Landry Jones and The Leftover's Amanda Warren, it is recent Golden Globe-winner Sam Rockwell's fiery turn as a racist police officer named Dixon that will haunt your dreams. A constant thorn (more like a knife actually) in Mildred's side, Rockwell's rage-filled performance is the bruised, damaged heart of the film and is nothing short of brilliant.
But perhaps the most startling thing about McDonagh's script is how perfectly the English-born Irishman captures the casual racism and bleak, moral decay that lurks beneath so much of the American heartland. Three Billboards is not always an easy film to sit through, but it is mandatory viewing for anyone trying to get a handle on the hopelessly fractured reality of our present day American experience.
Now playing on select British Airways flights worldwide, Three Billboards Outside Ebbing, Missouri is also currently playing in more than 1,400 theaters nationwide.