In January 2015, RGN published an article entitled "Why I tell people to avoid flying on a 787". Two and a half years later, the piece remains one of RGN's most perennially read — and commented upon — articles. Indeed, over a hundred passengers have expressed their agreement, solidarity and relief that they were not the only ones to find the much-vaunted aircraft tight in the 3-3-3 economy class configuration that most airlines operate.
One frequent counterpoint to the commentary, however, is that the narrow seats as found on a nine-abreast 787 or ten-abreast 777 are the fault of the airlines, not the airframer. The logic is that airlines have a choice of what kind of seats to select on their Dreamliners. Some (well, one: JAL) choose comfort over density. On the face of it, that is a tempting assertion — from the airlines' point of view, anyway.
But the fact is that Boeing and Airbus cannot wash their hands of the matter like some sort of PaxEx Pontius Pilate. Both companies have designed their aircraft — and let's be clear, these are conscious decisions made by top-notch professionals within the last thirty years — to give airlines a particular set of binary choices on their widebodies.
And the choices offered by Boeing and Airbus are different.
In discussing them, let's talk about four different categories of seat:
A: relatively wide
B: relatively comfortable
C: uncomfortably narrow
D: ultra-narrow
These categories can be assigned to fuselage cross-sections much more easily than they can seat widths, because seat width is a number which can be fudged because there's no standard way of measuring it.
The lack of a width standard (to a much greater extent than the problem of comparing pitch in a highly engineered #PaxEx world where new slimline seats can feel roomier than older models) means that the width of the seat as stated by the airframer, airline or seatmaker here is less useful than how many people are being packed into each row. Without a standard width measurement, seatmakers can, to use a real-world example, say they've packed an 18"-wide seat onto a 737, but only because the armrest is risibly narrow, or the shoulder space is right up against a curved sidewall.
Let's look more deeply at what the layouts mean in practice, with both widebody and narrowbody examples from aircraft currently in production.
Type A relatively wide layouts would be, for example, on a ten-abreast Airbus A380, nine-abreast Boeing 777 or Airbus A350, eight-abreast Boeing 787, seven-abreast Boeing 767, or a five-abreast Bombardier CSeries. These are well-above average seats that most knowledgeable passengers aim for when in economy.
Type B's relatively comfortable layouts look like an eight-abreast A330/A340 cabin, or six-across an A320 family aircraft (on an airline that hasn't chosen the fast-boarding wider aisle option like Northwest and easyJet did). These are the second-best option.
Type C layouts are uncomfortably narrow, like a ten-abreast Boeing 777 or nine-abreast 787, or (to a slightly lesser extent) the Boeing 737 six-abreast cross-section. These are aircraft that people who are savvy about #PaxEx and who care about economy seat size steer away from wherever possible.
Besides the whole new plane thing, this is an aircraft I'd like to avoid if possible unless in F or MCE

— iflyplaces (@iflyplaces) August 13, 2017
Type D ultra-narrow layouts, meanwhile, are a ten-abreast A350, nine-abreast A330/A340, or eight-abreast 767. These are, so far, usually charter, ultra-low-cost, leisure-only layouts, like Air Caraïbes, AirAsia X, Air Transat, Cebu Pacific, Philippine Airlines' old A330-300, and so on. They're definitely only acceptable if paying bottom dollar for a flight.
As an aside, I could also be persuaded that there may also be a Type C+ seat, to take into account the ten-abreast Boeing 747 that was long the international economy standard, but it's important to note that the 747 was originally envisaged as a very comfortable nine-abreast aircraft (which would be perhaps a Type A+) and numerous airlines selected layouts like 3-4-2 for comfort, before settling on the tighter configuration.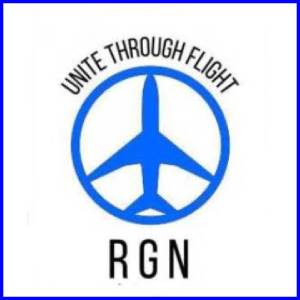 As for the eleven-abreast Airbus A380 proposal, it suffers from the two key problems of foot space by the window and a centre section of five seats, and if created would likely end up as a Type D seat for those reasons.
The bottom line, though is that Airbus doesn't offer any Type C layouts, steering airlines to really bite the bullet and consciously choose a really uncomfortable Type D configuration or stick with either the very good Type A or pretty good Type B options. I'll call these A-D or B-D choices.
Boeing, however, offers the option of a Type C layouts on all its current widebody fuselages, which has prompted airlines to select them over the type A configurations. These are A-C choices.
It's notable that the 767, Boeing's last A-D choice (since a few airlines do operate 2-4-2 cabins on the 767), remains one of the most popular aircraft among passengers.
Over the short and medium term, Boeing is already at work defining the middle-of-market 797, which has the opportunity hopefully (from a passenger experience standpoint) to be an A-D choice, or at least B-D. Airbus, too, will almost certainly be designing the aircraft that will span the space between its A320neo family replacement narrowbody and the A350.
Both companies have choices to make. In an increasingly mobile, social and vocal world, passengers will be watching.
Related Articles: