Though it may not be fully apparent yet, virtually every airline partner of Gogo's is moving towards a paradigm whereby they determine the Internet pricing for their customers. Even airlines that have historically happily adhered to Gogo's pricing plans increasingly expect the firm to cede some level of control.
This gradual shift to a more airline-specific pricing approach is just one of the reasons why Gogo is no longer selling unlimited monthly passes covering connectivity on Gogo-equipped flights across multiple airlines. You'll see evidence of the decision on Gogo's web site; unlimited, multi-access passes are no longer available for purchase. The Global Delta plan remains in play.
"We stopped selling the Gogo unlimited pass towards the end of May," Gogo spokesman Steve Nolan confirms to RGN. "Customers who have the unlimited monthly pass are grandfathered in for the time being."
A frequent flyer who alerted RGN to the change is urging others who currently have an unlimited pass to "hold onto it". But as Gogo's statement suggests, the firm is not making any guarantees about grandfathered customers. Over time, these plans will start fading away.
We've already seen Gogo experiment with various pricing packages for its 2Ku-supported broadband connectivity on Delta, with some higher priced tiers for streaming services being tested. Gogo CEO Michael Small confirmed in a recent earnings call that the firm continues to play with pricing, though he said the "general approach will be to take pricing down and offset by increase take rate" as 2Ku installs continue apace.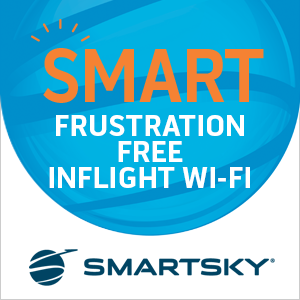 But beyond pricing experiments, Gogo customers American Airlines and United now each have three connectivity providers (Gogo, Panasonic and ViaSat for the former; and Gogo, Panasonic and Thales-using-ViaSat Exede for the latter). These carriers want to offer a consistent experience; they do not want customers of Gogo's unlimited plans to have access on some aircraft, but not on others where Gogo isn't present. This is another reason why Gogo is no longer selling unlimited passes.
Interestingly, global connectivity provider iPass is now offering very cost efficient plans that cover connectivity across airports, hotels and in-flight (on Gogo-fitted US domestic aircraft and on some Panasonic Ku-fitted international aircraft). Plans start at roughly $16 per month.
As detailed in an RGN report last week, there is plenty of skepticism around whether iPass will deliver as promised, especially with the inflight connectivity portion. RGN understands, however, that the participating airlines are presently content to accept the arrangement, and let iPass users access their Gogo- and Panasonic-supported wifi services as outlined. It doesn't present a problem because iPass is more broadly consistent across touchpoints. But the unlimited Gogo passes are not consistent.
There is less clarity on how US Mobile is managing to offer unlimited wifi for $10 per month, including in-flight, with service "provided by iPass", via iPass partners Gogo and Panasonic, as reported by the View from the Wing blog.
RGN can confirm that Gogo has not given permission to iPass to let their third parties use Gogo's logo, as part of the US Mobile promo. While it seems that US Mobile is simply a reseller of iPass, the economics of the deal are a head-scratcher, given what iPass is now flogging.
Wendy Conway, iPass head of global marketing, tells RGN, "While we can't speak to a relationship with US Mobile, we can say that iPass sells access to more than 160 inflight and terrestrial Wi-Fi providers around the world. Those companies run the gamut from mobile operators to enterprises to loyalty providers."
US Mobile could not be reached for comment. But the CEO of the Airline Passenger Experience Association (APEX), Joe Leader, reports that the US Mobile $10 pass is working. In an exchange with RGN on LinkedIn, he divulged the following:

Related Articles: