First class is becoming increasingly luxurious in cabins at 38,000 feet, but are ground services falling behind? After a number of international first class flights recently, as well as discussions with frequent first class flyers, it has become apparent that there are areas for improvement in service design by every airline.
Yes, these are first class problems, but the airlines that offer international first often use the product to subsidise cheaper fares in economy. The international first class ground experience is competing for passengers who are used to luxurious hotels and top-flight offices where everybody knows your name, to top-floor penthouse living, to the latest consumer technology, to household staff, to upscale branded toiletries, to furniture costing more than a business class longhaul flight, and even to executive jets. Are these customers, however, really getting what they pay for?
First off, booking. Airlines use the same booking path for first class travel as they do for every other class of service. Their websites often do little to attract passengers, explain service offerings or delve into detail of what might be offered. More information, presented more attractively, is a big opportunity.
The airport experience must be also a pleasure to enter. That ideally means a separate road entrance to checkin, but don't neglect the terminal entrance there too — first class flyers may well take public transportation for speed and convenience. Virgin Atlantic does this particularly well both for road arrivals to its Upper Class Wing and for passengers entering from the terminal, and that's 'just' business class. Lufthansa's First Class Terminal is great by road, but an inadvisable walk from the main terminal. British Airways is planning something in between. In the age of facial recognition, ubiquitous cameras and beacons there is no longer any need to ask passengers who they are — the airline should know before they step out of the car or lift. Can airlines have the passenger's departure and destination immigration formalities prepreinted, with the information they hold?
This checkin area needs to be chic, stylish, comfortable and functional, eschewing as much as possible the industrial surfaces in the rest of the terminal — or going whole hog on brushed metal and an industrial feel. Can the bag weighing scales be recessed into the floor coverings? Can the monitor be either a style statement on its own or recessed to disappear from view? What is the signature scent for the area? What is the soundscape — airport hubbub? White noise? Signature jazz? Is there space for families travelling with children to pause comfortably for a moment while the checkin formalities are taken care of? Can business travellers used to the flow dance through like a prima ballerina with rolling luggage?
From checkin, it's all about the private security lane: an absence of queueing, particularly polite staffers, and perhaps someone on hand to assist with luggage, particularly for families in first. What can be done to make this space less airport-like, within the bounds of security requirements? Is it about an escort? Rolling luggage ramps to the X-ray machine? Trays that don't look like they were run over by a baggage loader?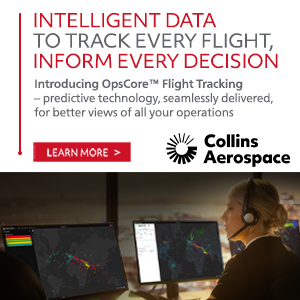 After security: where's the lounge, and how smooth is it to get there? Is it far enough away to require a buggy? Can an escort be offered to passengers with children or luggage? To what extent do passengers need to dodge milling passengers in duty free or the constricted general terminal? Airports may balk at the option for top-spending passengers to avoid the duty free perfume spritzers and cut-price whisky samplers, but airlines need to stand firm. Can a personal shopper service to the first class lounge be offered instead, both to assuage airport concerns and to provide a real boon to first class passengers?
Entering the lounge must be seamless — here, too, there should be no need for passengers to identify themselves, whether this is old-school "the tall woman with red hair in the blue checked suit" or leading-edge with beacons or facial recognition. And once inside, the overall design must feel like somewhere a first class passenger wants to both explore and curl up quietly. Again, what is the soundscape? The scent? The lines of sight? Are there TVs blaring CNN — and if so, can they be tucked away into smartly designed sound-containing zones or rooms? What facilities are there for passengers to quietly take mobile calls — or are they broadcasting to the whole lounge? Are picocells installed to ensure reception from all local networks? Can passengers adjust the temperature of the area in which they are seated? How will staffers welcome passengers: with a signature chilled beverage and cold towel if it's warm?
Lounge seating needs to be as varied as modern first class flyers. Personal nap rooms, which can also double as silent spaces, are a great offering. Family zones are a must, as are small business areas for passengers who need to borrow a PC and printer — which, in the age of the tablet-toting flyer, is making something of a comeback. But I have yet to find a first class lounge (or even a business class lounge) that caters to the busy modern flyer who wants to relax in something akin to a home sitting room or a business breakout area: comfortable seating that allows for a range of positions, a multipurpose adjustable work or dining surface, ample accessible power outlets (at least two universal AC, two 2.4V+ older USB sockets and two USB 3 Type C outlets), and have space left over for a beverage.
And those beverages need to feel premium. Prestige cuvée Champagne — the category 4 Dom Pérignon, Krug, Grande Année or La Grande Dame level of bubbles, as served inflight — shouldn't be out of the question for passengers often paying high thousands or even tens of thousands of dollars, yet most first class lounges serve little beyond a non-vintage or entry-level vintage bottle. These can be offered alongside something unusual and cheaper from the airline's sommelier, and perhaps an upmarket NV rosé and a backroom bottle of NV brut for cocktails to keep a control on costs. Signature Champagne cocktails are one of the easiest ways to class up a first lounge, and they're so easy and inexpensive to offer alongside a range of other cocktails. The Aperol Spritz and Negroni may have passed their hipster prime, but presenting a classic version alongside a twist makes a lounge feel like somewhere a first class passenger might actually want to spend time in.
Premium beers with an emphasis on local, seasonal and micro-produced brews, together with a range of interesting, quirky wines to tempt a variety of palates, and of course a range of quality spirits like carefully selected whisky round out the booze selection — presented, perhaps, in some sort of liquor cabinet that feels more premium than the usual litre-bottles-on-the-counter lounge way. Non-alcoholic drinks, too, need attention. Signature mocktails are a great idea, but so are fresh juices and upmarket brands of soda, mixers and the rest. A key trick: offering both a quick reference guide for someone with a few minutes of time and also a wider list for passengers who might have a couple of hours to spend.
Lounge food is often excoriated, although quite a few first class lounges go above and beyond. Qantas' Neil Perry-directed restaurant is a destination in its own right, for example, and Air France's first class lounge food is from a panel including Joël Robuchon. And while home comfort food is often popular, it's sensible to dress it up like proper restaurants do. Add lobster or pancetta as options for the mac & cheese. Offer unusual meat, cheese and topping options for a burger — bison with mozzarella? ostrich patty melt? — and dot richness with injections of flavour, all presented as if it were a restaurant aiming for a Michelin star.
Wifi must be lightning fast. Passengers need to pull down a movie or two for their iPad Pro in a few minutes.
Bathrooms and showers often let a good lounge down, with industrial fittings and equally industrial toiletries. Some of this is building code and accessibility driven, but lavatories should feel, sound and smell like a five star hotel rather than gate 47. Replace generic soap dispensers with branded partnership toiletries — British Airways manages this with Elemis even in its business lounges, although falls down by offering the same products in first. Cotton or linen towels should be offered alongside upmarket paper options.
And once it's time to leave for the gate, how can the airline continue the premium feeling from the lounge door to the aircraft door? With an aging population and increasingly large terminals, are there buggy-style transport options that are more comfortable, more carry-on-friendly, and less noisy? How can transfers direct from lounge to aircraft work? What about the boarding process — are first class passengers combined with other premium travellers? Finally, in an age of separate boarding jetways for first and business class, can the look and feel of these spaces be spruced up, even if it makes them a little less hard-wearing?
On arrival, from jetway to baggage claim, it's still about that premium look and feel, and serving the needs of passengers who may want to sprint away from the aircraft as well as those who would rather be pampered to their destination. Can partner hotel staffers be airside-checked to provide seamless service? How about a quiet arrivals lounge with comfortable seating, beverages, snacks and fast wifi while staffers retrieve luggage and coordinate with ground transportation?
It's a fair cop if airlines look at this list and think they'd rather go for today's business-first model, although it might be surprising just how many of these offerings are provided by the better business class lounges. But if an airline really does want a future first class, it can't afford to ignore the evolving demands of these experience-sensitive passengers.
Image Gallery:
Related Articles: