Not including 2011's fun, hugely-underrated computer animated The Adventures of Tintin, Steven Spielberg hasn't directed a proper kid's movie since 1991's Hook. And though the Oscar-winning icon has had a hand in producing some of the most beloved children's films of all time (The Goonies, Back to the Future, Who Framed Roger Rabbit, Shrek), if you ask me, the man who delighted audiences of all ages in 1982 with the tale of a boy named Elliot and his Reese's Pieces-loving friend from another planet hasn't been back to the kid's movie well nearly as often as he should have over the years. But if The BFG is any indication, Spielberg's keen insights into the minds of wee ones and all things shiny and magical has only deepened over time.
A warm, big-hearted valentine to the weird and wonderful novel of the same name by Roald Dahl (Charlie and the Chocolate Factory, James and the Giant Peach, Matilda) The BFG was adapted for the screen by Spielberg's longtime friend and frequent collaborator, Melissa Mathison (E.T., The Black Stallion, The Indian in the Cupboard). Sadly, Mathison died last year before the film was completed, but The BFG is dedicated to her memory and Mathison's sweet, soulful touch is everywhere onscreen.
And though it isn't perfect – the first half hour is painfully slow in spots – when all is said and done The BFG is that rare, big studio movie that is every bit as charming and imaginative as the source material it's based on. And while Spielberg has never been a slouch in the visual effects department, the rich, deep textures and authentically lived-in messiness of the CGI work here (not to mention the film's many, awe-inspiring giants) are just about as good as it gets. Truly spectacular stuff!
Starring Mark Rylance (who took home a richly-deserved Best Supporting Actor Oscar earlier this year for his work in Spielberg's Bridge of Spies), as BFG, short for "Big Friendly Giant", and UK newcomer Ruby Barnhill as a plucky orphan named Sophie, The BFG opens with Sophie spotting the giant in question late one night from the window of the London orphanage she calls home. Spreading dreams to the sleeping children of the city, BFG is just as surprised to see a wide-eyed Sophie as she is to see him. Realizing that the only way to keep Sophie quiet about his existence is to take her with him, BFG tosses Sophie into his bag and sets off running towards the mythical wilds of Giant Country.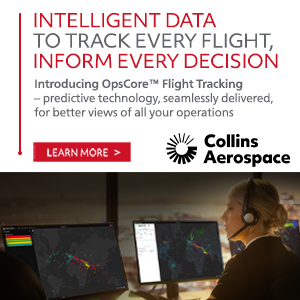 Once there, the two form an unlikely bond as Sophie attempts to help her new friend fight off the man-eating giants who rule Giant Country and foil their dastardly plot to invade the human world in search of fresh children to eat. Culminating in a hilarious BFG visit to Buckingham Palace for tea with the Queen (played by veteran character actress and Downton Abbey regular Penelope Wilton) and an all-out war between the man-eating giants and a tiny army of her majesty's finest, The BFG, like so much of Dahl's work, is admittedly very weird.
But through it all, it is the touching, surprisingly heartfelt relationship between Sophie and BFG, two lonely outsiders in search of friendship, that anchors this very lovely film. And like E.T. before it, you don't have to be a kid to find yourself left breathless with wonder at the deep, healing power of true and lasting interspecies friendship. Thanks to the magic of Spielberg's masterful direction and Mathison's shimmering screenplay, all you really have to do is order up a nice hot cup of tea, lean back in your seat, and enjoy.
Now playing on select Delta, KLM, United, American Airlines, EVA Air, and Air New Zealand flights worldwide, The BFG is also available via streaming at Amazon Video, Google Play and iTunes.