In the second of a three-part series (read Part 1 here), John Walton delves into the current state of and future prospects for business class seats. Today: staggered business class.
In the airborne game of airline economics Tetris that drives so much cabin interiors decisionmaking, the latest generation of staggered seats have seen something of a renaissance after a period of several years where herringbone seats seemed to dominate.
Staggered seating works on the principle that humans are narrower at the feet than they are at the shoulders, so putting one passenger's shoulders next to the passenger in front's feet — usually enclosed in a foot cubby above which sits a side table for the seat ahead — makes sense. As airlines finesse their cabins to add one or two extra seats (via overlap with galleys, smart decisions on where to start the stagger, and so on) staggered seating will continue to prove an attractive option.
And so they are, in some ways.
The problem with these seats is that they are a zero sum game. The "window window" seats (where the side table is between the passenger and the aisle) are clearly preferable for any single flyer, while the "aisle window" seats (where passenger is immediately adjacent to the aisle, separated from the window by the side table) are much less private and subject to being bumped by passing crew, trolleys and fellow passengers.
Various implementations of the staggered concept exist, most notably the Thompson Vantage (Delta 767, Swiss, Austrian) and Vantage XL (Qantas, Aer Lingus, SAS) products, Stelia's Solstys (previous Etihad, current Alitalia and Thai A380), and Zodiac's Skylounge (Emirates A380, ANA longhaul, and United's new Polaris product) and Recaro's CL6710, (which will debut with the TAP A330neo). B/E Aerospace's Apex product offers more space and direct aisle access for all, but has seen some airlines move away from it for less prestigious and more high-density routes.
The way these products treat the middle section differs, both between the manufacturers and between airlines selecting the same seats. Some have "honeymoon" seats, where the two middle passengers sit directly next to each other, while others separate those seats with a side table. To a certain extent, these differences reflect the balance of leisure travellers (and thus more couples) versus business travellers (and thus more solo flyers).
Not all staggered seats are the same in terms of passenger experience, though, and not all have direct aisle access. On the same Boeing 777 cross-section, Swiss fits five seats in an updated regular Vantage product where Etihad or Alitalia fits just four with Solstys. The result on longhaul flights is not just direct aisle access on Etihad, but more elbow room, larger side tables, and a much bigger foot cubby.
The elbow room issue is wider than just that, of course: it's in how many seats an airline decides to fit across the cabin. With staggered seats, the trick is to combine the number of passengers in two rows of business and compare it to economy. If the number in business is higher than economy, the seat will by default have to be relatively narrow.
Examples: Solstys on a 777 is a 1-2-1 configuration, which makes up eight seats over two rows. Compare that with a typical 777 economy layout of nine or ten abreast, and the business seats are relatively wide and comfortable, as indeed they are.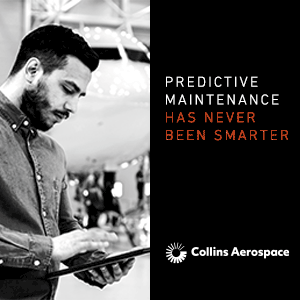 On the other hand, Delta's early adopter Vantage seats on the airline's 767 fleet are also in 1-2-1, making eight seats over two rows, but economy is just seven abreast. These seats are often criticised for lack of width and a tight foot area, neither of which are helped by immovable armrests.
On the A330, regular Vantage is a 1-2-1/2-2-1 layout on Swiss, Brussels, and Finnair, making nine seats compared with the eight in economy. While the second-generation products from these airlines have been adapted in certain ways to improve width, the foot cubby in seats with side tables on both side of the seat (the "throne" and one of the two middle seats) remains small.
By contrast, Qantas' and SAS' Vantage XL layouts are 1-2-1 in business, so eight total, compared with the same number in economy.
As staggered layouts evolve, keeping an eye on their width — not just whether they offer direct aisle access to all passengers — will become increasingly important for business travellers and upmarket leisure flyers.
Next time: after something of a difficult year, what's next for the herringbone business class seat?
Image Gallery: