Two British women are calling for airports and airlines to establish expert advisory groups in a bid to change the way airline passengers with disabilities are treated in the UK. Model Sherrill Semple, who has hereditary spastic paraparesis, and wheelchair user, nurse and journalist Bethann Siviter, would like to see expert groups in place – such as those appointed by London Underground and British Rail – plus trained designated staff members at airports and on board airlines, who are aware of the challenges people with disabilities face when travelling by air.
Echoing sentiments expressed by disabled passengers to RGN in the fall of last year, Semple and Siviter list a catalog of horror stories drawn from personal experience. Semple explains, "I don't like asking for special assistance as I've been treated so badly when I've received it." Her condition means that her muscles freeze up painfully and she becomes fatigued easily, so she now asks for a wheelchair when she flies. She cites agents not speaking to her once she's in the chair, security officers asking her to get out and walk through screening, and, worst, being parked up alone and unable to move in front of the air bridge door for an hour before an airplane boarded.
Siviter, meanwhile, tells of a 2014 journey where she complained about being forced to wait apart from her husband with other disabled travelers. When she asked to join him, she says the flight attendant told her she was "good at being disabled" and to "focus on that", while the attendant sorted out the "normal passengers". On that flight Siviter watched powerless from the cabin as a ground support agent dropped and smashed her wheelchair, a.k.a. her legs, for which she received no compensation, despite complaining.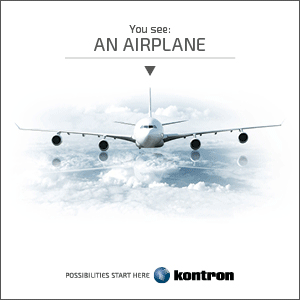 More sinister, she describes a situation where she and fellow passengers with disabilities had to relinquish their passports to non English speaking staff in one airport in Spain, and were not allowed to deplane until they had signed forms in Spanish abdicating all responsibility to the airline for damage to their mobility aids. Unlike many of her fellow travelers she reads Spanish, so signed hers "Mickey Mouse".
The women's calls come on the back of a legal battle that actress and activist Athena Stevens is waging with British Airways and London City Airport. In October last year Stevens boarded a BA flight that she claims resulted in the loss of her ability to conduct her normal life. As a wheelchair user who has athetoid cerebral palsy, she had been using a custom made GBP 25,000 robotic chair since 2006 that had enabled her to navigate steps and stand up and use her camera at eye level with others.
She set out to fly out of London City for business, having contacted the carrier three days prior, she says. However, both the airport and BA were ill prepared; she was initially sent to a gate with a flight of stairs, and when she eventually arrived at the aircraft, ground staff were reluctant to assist her on board, claims Stevens.
She says, "We got on the plane and were sitting there for about 20 minutes and the pilot comes on and says, 'I am so sorry for the hold-up, but we can't hold a wheelchair on board.' Everyone knows that I am in a wheelchair, and everyone knows that it is my wheelchair." The crew approached Stevens' assistant and asked her to go and check the chair, despite the fact that Stevens was the most likely person to understand her own equipment. She says she asked the handlers repeatedly not to touch the chair's computer, but claims they ignored her.
She continues, "We went downstairs to the tarmac …and they said that there was a problem with the wheelchair… They wanted me to fix it on the tarmac with the jets going on above me." She wound up crawling on the floor to hit the factory reset button – the first time she'd had to do so in nine years of ownership. She eventually returned home, having not made her appointment, and her lifeline chair is still broken.
Because the story is the subject of a legal case neither BA nor London City Airport wishes to comment on it: however, neither was prepared to have a conversation about their policies on how they treat people with disabilities for this article, rather they each sent a link to a webpage. A BA press officer stated, "All our flights/ aircraft types are available for booking by all our customers to all of our destinations!"
Not so in Stevens' case, it would seem. She says ground handlers at LCY told her that the airport did not have suitable lifting equipment to get her chair into the hold of the BAe 146 type on the day she travelled.
Ironically, BA is the official airline of the UK national Paralympic team. The country's Equality and Human Rights Commission has criticized the carrier for the way it has behaved in this instance. Disability Commissioner Lord Chris Holmes, a Paralympian with nine gold medals, has weighed in, too. Writing on an EHRC blog recently he said, "Disabled people are often deterred from flying for fear of loss, damage or destruction of their mobility equipment. Athena's story is a case in point. She has been left without a replacement chair for eight months. We're not talking about a suitcase or a set of golf clubs – this is a person's mobility and independence."
Presently the European Commission asks airlines to go beyond the liability limits laid out by the Montreal Convention, to which most carriers adhere. The agreement can limit compensation for broken equipment to around the GBP 1,300 (around USD 1,700) mark. Holmes wrote, "This unfair policy is trapping disabled people in a cycle of disadvantage, and British air carriers have the moral responsibility to stop applying it to disabled customers' mobility equipment, as it's clearly unfit for purpose."
Addressing the list outlined at the end of RGN's prior article, both Siviter and Semple believe that designated staff at airports and on board, as well as proper training would go a long way to alleviate some of the issues, and official expert advisory groups could pave the way forward for better conditions. Each is willing to step up and participate. Semple cautions, "They would have to have disabled people on them to make meaningful change."
Featured image credited to istock.com/Cunaplus_M.Faba