Zodiac Aerospace is going into its shareholder meeting on Thursday in a position worse than any other aviation interiors company in recent memory.
First, Leeham News reports from Airbus' annual press conference that the airframer has deselected Zodiac from its interiors catalogue for the A330neo as a result of ongoing delays with delivering its sole-supplier lavatories for the Airbus A350. Airbus is speaking in a notably forceful way about the problem, which it says is responsible for delivering one fewer A350 than planned this year.
Second, Zodiac has been fined US$1.3 million for safety violations following the explosion at its Newport, Washington plant that injured 17 Zodiac Cabin & Structures Support staff. Damningly, workplace safety regulators characterised the incident as "highly predictable given the operating conditions" and cited the company 17 "willful" violations plus 18 "serious" violations.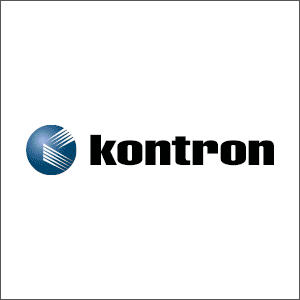 "A nearly six-month investigation by the Department of Labor & Industries (L&I) concluded that the explosion could have been prevented if Zodiac had used required safety interlocks and safeguards to ensure that the curing oven was used safely and as advised in a consulting engineer's report," the regulator said in its report.
"Had this explosion occurred during the day when many more workers were present, there could have been many more injuries and possibly even deaths," said Anne Soiza, Washington State Department of Labor and Industries' assistant director of the Division of Occupational Safety and Health. "As it is, 17 people were injured and their lives put at risk from an incident that was highly predictable given the operating conditions."
The regulator also stated: "Due to the danger of an explosion, specific safety interlock controls and other safety procedures were supposed to be in place before the highly flammable resins were used in the 90-foot drying oven. Those controls were not in place, despite the fact that Zodiac had advice from its contracted consulting engineer detailing the steps needed to ensure safe operation prior to using the flammable uncured resins.
"The investigation found that flammable resins had been run through the oven a number of times prior to the explosion. L&I also discovered that 11 days before the incident, the plant was evacuated due to flammable vapors that created a risk of explosion in the same operation."
Zodiac Cabin & Structures Support has also been placed in the "severe violator" category for significant followup checks.
In a statement today Zodiac said the citation will be "examined carefully and will be shared with all of our sites".
But Zodiac doesn't seem to understand the seriousness of its Airbus position
RGN is given to understand that Airbus approached Zodiac to offer assistance to solve the delivery timing and quality control issues suffered by the company, and that Zodiac declined the OEM's help, giving undertakings that it was remedying the situation itself. Thereafter, Airbus removed Zodiac from the A330neo programme.
Leeham's Bjorn Fehrm summarised Airbus' position at the press conference:
"Despite significant efforts from Airbus, Zodiac had not [been] able to correct issues in their supply of sole source items in the A350's interior catalog. This has brought things to a level where [president and CEO Fabrice] Brégier singled out Zodiac as the sole supplier that had not been able to live up to their commitments during 2015 despite significant efforts from Airbus and repeated escalations. As a consequence Airbus has deselected Zodiac from the A330neo's interior catalog."
In a follow-up exchange with RGN, Fehrm noted, "Brégier said to the collected media, 'Zodiac top management was in total denial of their problems, that is what disturbs us the most'."
The level of frustration coming from Toulouse towards Zodiac appears to be unprecedented. RGN requested specific comment from Zodiac on seat delays, the A330neo, A350 and future aircraft problems, but received what could be characterized as a non-response, with a Zodiac spokeswoman saying:
On Thursday our shareholder's meeting will take place, in which we will address the subjet. This meeting can be attended to via a webcast, however, it is in French… After the meeting we will also publish a press release. Regarding the Airbus speech today, we understand it as a strong requirement for Zodiac Aerospace to deliver on time both seats and lavatories for the A350XWB.
With the company one of few interiors suppliers following industry (over-)consolidation, the implications of Zodiac's problems for commercial aviation and passenger experience could be significant.