It seems like the branded outstation airport lounge is having something of a renaissance. With airlines continuing to fight for lucrative business and first class passengers — not to mention the frequent flyers in economy who are often on high-value last minute fares — there's a lot to be said for an airline having its own space to serve its own passengers rather than leaving the #PaxEx to a partner or contract lounge.
That's especially true for airlines that feel like a national carrier, whether de facto or de jure. Since the jet age, passengers have talked about the "feels like home" sentiment they experience when boarding a plane from their hometown airline, hearing the accents and enjoying the food. Now, though, the key is to bring that experience just that little bit further on in the journey.
It's a contrast to some other trends, namely the alliance lounge and the insistence that bilateral partner lounges are more than enough. As any Virgin Atlantic passenger expecting a mixologist drink and full meal in the Clubhouse and presented with a long-life pyramid of hummus and two buck chuck in Delta Sky Club will tell you, though, that doesn't always wash.
I've had several positive visits to outstation lounges in the last few months — Singapore Airlines SilverKris lounges in London and Sydney, as well as the new Air New Zealand lounge in Sydney and Emirates' lounge in Perth, and talked to a number of execs, lounge staffers, cabin crew and regular travellers about it.
The trick with the modern outstation lounge is to provide the right mixture of services at a reasonable cost while maintaining the airline's brand. And with the new generation of very pleasant combined airline lounges — the Plaza Premiums and Aspires of the last few years, as well as the growing trend for alliance lounges — making the combination work better han the other options is complicated.
Notably, all four of the airline lounges I mentioned are built with capacity in the equation. Emirates serves an A380-load and a 777-load of business and first class passengers daily from Perth, including frequent flyers from partner Qantas travelling in economy. Singapore Airlines too flies large widebodies to these airports, while Air New Zealand has not only its own flights — including trans-Tasman widebodies to Auckland and A320 aircraft heading to other New Zealand cities — but also its Koru Club lounge access program members and the passengers of a myriad other airlines that use the space on a contract basis.
The design and branding part of the puzzle is key — the lounge must feel like part of the airline experience.
Singapore Airlines' London lounge clearly builds on the experience and design language of the airline's Sydney lounge: a separate entrance after the welcome desk for first and business, the signature high-back chairs and multipurpose pods, together with Singapore-inspired space separators. A passenger on the lucrative Kangaroo Route will experience the SQ aesthetic no matter whether she is at Kingsford Smith, Changi or Heathrow.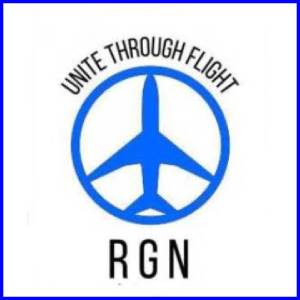 Air New Zealand's new lounge, meanwhile, is bang on the Kiwi carrier's updated funky modernist brand, with exclusive Kiwi bubbles, a "theater kitchen", a full bar and its signature range of middle-shelf New Zealand wine, all washed in LED lighting.
Emirates' latest concept is apparent in Perth, where the previous design mantra of "let's see how much brass, beige leather and faux walnut we can fit into this space" has fortunately evolved into a much more elegant lounge. Darker wood and a greater variety of seating options, while retaining the signature dome of the Emirates lounge cold buffet and the signature shape of the Emirates lounge chairs, keeps the brand equity rather than, in competitor Etihad's example, executing a complete reboot.
It's that evolution — of seeing what works and evolving it to build on existing sentiment — that is part of a passenger's engagement with the brand. Even if that engagement starts just a couple of hours before getting on the plane, it's clearly worth it for some of the world's best airlines