Once upon a time not so long ago, Viasat vigorously fought the launch of the hybrid air-to-ground/S-band satellite-based European Aviation Network (EAN) on the basis that the ground portion of the network was supposed to be complementary to the satellite, and not the primary means of transmitting data.
In various lawsuits during the prior decade, Viasat made the case that EAN — which ultimately launched in 2019 under a partnership between Inmarsat and German telecommunications giant Deutsche Telekom — violated various EU and UK laws. Now Viasat owns Inmarsat and is assuring airlines it is fully committed to EAN, which powers inflight connectivity on more than 290 aircraft.
Under a new long-term agreement announced today, the Carlsbad, California-based company says both Viasat and Deutsche Telekom have cemented their commitment to providing inflight connectivity (IFC) solutions to airline partners across the EAN. Moreover, the satellite operator and aero ISP's press release refers to the ground component of the network as "complementary" to the S-band satellite coverage, and gives a 'tip of the hat' to the European leadership that brought it to bear:
EAN combines S-band satellite coverage with a complementary ground component network operated by Deutsche Telekom. EAN is a unique example of European technological and regulatory leadership, which allows travelers in Europe to benefit from an advanced IFC experience for most intra-European flights, including broadband services that support high bandwidth demanding applications such as streaming. Deutsche Telekom operates more than 300 EAN sites in 30 countries across Europe, providing substantial infrastructure across the continent.
"Viasat remains fully committed to EAN, now part of our global service offering in aviation," assures company vice president, aviation strategy Shameem Hashmi. "The EAN inflight connectivity solution is the right solution for certain fleets in Europe. We look forward to welcoming more airline partners to the network, so that additional passengers across Europe can benefit from a world-class inflight connectivity experience."
It's a change of tune, to be sure, but not an unexpected one given that EAN hardware is installed on a sizable portion of IAG Group's short-haul fleet, and the service counts group airlines British Airways, Iberia and Vueling as customers, as well as Greek flag carrier Aegean.
Additionally, EAN's full connectivity capabilities are starting to become clear, with Aegean, for instance, opting to unleash its full potential — for free, in some instances — much to the delight of passengers.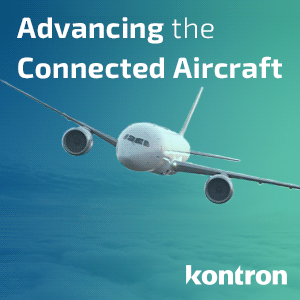 During the recent APEX/IFSA Global EXPO in Long Beach, Viasat vice president commercial mobility Don Buchman agreed that EAN service is performing well. He said Viasat is "really excited about EAN" and reckons there are good opportunities to be unlocked and expanded.
Elsewhere in Europe, Lufthansa Group is a customer of Inmarsat-now-Viasat's Global Xpress Ka-band satellite-supported IFC service on short-haul aircraft. But Lufthansa Technik's head of products and program, special engineering services, Lukas Bucher told RGN at this year's Aircraft Interiors Expo in Hamburg that, based on his own personal experiences, the low-latency, hybrid ATG/S-band EAN is "better" than GEO satcom alone, though he said over-water coverage gaps were a consideration for Lufthansa.
In Viasat's statement today, the firm notes that EAN "uses small, low weight and low drag terminals, which can be installed on an aircraft in a matter of hours. This provides substantial cost savings while supporting sustainability initiatives and carbon reduction."
EAN's airline partners and indeed key suppliers on the program will no doubt welcome the news that a long-term agreement has been reached between Deutsche Telekom and Viasat.
Deutsche Telekom is certainly chuffed, with company vice president, inflight & connectivity services David Fox calling it "a significant milestone for the continuation of EAN", and noting that: "Through operation and maintenance of the complementary ground component network, Deutsche Telekom will foster the continued growth of the service to reach more airlines and passengers, allowing them to stay connected throughout their travels within Europe."
Related Articles:
Featured image credited to AEGEAN