The introduction of hybrid air-to-ground (ATG)/S-band inflight connectivity in Europe is one step closer. Deutsche Telekom and Inmarsat say the first of 300 terrestrial towers has been installed in Hampshire, England, southwest of London.
Other towers will be installed across Europe as part of the European Aviation Network (EAN) project. Most will take advantage of existing tower locations.
"Once live, this system will enable commercial flights across Europe to offer low-cost inflight wifi which will enable the general user to be more connected," a project manager on the site notes in a video detailing the installation.
The service will be available to aircraft in mid-2017. Lufthansa has agreed to trials and IAG has signaled interest in shorthaul equipage.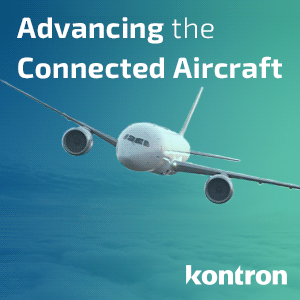 Inmarsat believes the hybrid ATG/S-band approach will offer the best combination of performance (both spectral efficiency and latency) and costs for a regional connectivity solution. The offering will compete with regional Ka-band connectivity service from Viasat/Eutelsat, which announced two new European airline wins earlier this month; and Ku-band solutions from Panasonic Avionics and Global Eagle Entertainment.
Delays in launching the S-band satellite have raised some concerns regarding regulatory approval across the continent but Inmarsat remains confident that the approval deadlines will be extended to match the most recent revisions to the satellite launch schedule. The latest estimates suggest the Europasat/HellasSat-3 satellite will launch in early 2017 on a SpaceX Falcon Heavy or later in the year on a Falcon 9, though those dates were set before an explosion earlier this month that destroyed a Falcon 9X launcher and its payload, creating challenges for a variety of programs. SpaceX has not released further details regarding timelines for a return to launch services.
The S-band portion of the hybrid ATG/S-band solution will cover maritime areas such as the Baltic, North and Mediterranean seas, and will augment high-density traffic areas near hub airports.
Related Articles:
Featured image credited to Inmarsat