There is no shortage of airlines in Indonesia these days, particularly when flying between the tourist hot spot of Bali and the capitol city of Jakarta. The most highly regarded is the country's flag carrier, Garuda Indonesia.
The first thing you notice is that Garuda, comparatively, is not cheap. The Indonesian airline market is flooded with low-cost carriers, and Garuda is effectively the most high profile full service carrier in the country. This leads to unusually high fares, from the outrageously priced $630 USD business class ticket for Bali-Jakarta down to the still-high $120 economy fare. AirAsia, Lion Air, Sriwijaya Air, Super Air Jet, and TransNusa all start at $44-$50 on the same route — almost three times less expensive.
That said, none of them offer a meal, IFE, a 20kg checked bag, or free seat selection as part of their base fare. Plus, Garuda has a good safety reputation, something many of its domestic competitors cannot lay claim to. That record, in particular, made the choice fairly easy, and I booked the ticket for $120.
A consistent stream of emails began not long after booking which encouraged the option to bid up to business class. The bid-style system had a minimum bid of an additional $313 USD. That was half the cost of buying the ticket outright, but with the short flight time of 90m, still pencils out to $3.47 per minute. That's not including the base fare already paid. Thanks, but pass.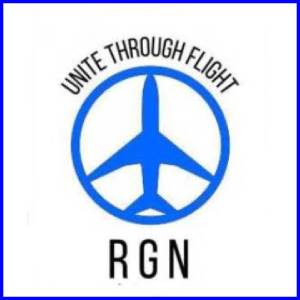 The morning of the flight I walked into the steamy domestic terminal at Bali's Ngurah Rai International Airport and tried to check-in via a generic kiosk. It failed, sending me over to the empty Garuda counter. Turns out the airline limits carry-on weights to 7kg, a frustratingly low but common number in the region. I was badly overweight, but the airline didn't want to guarantee they'd insure my camera gear as a checked bag. The result was a one-time pass for my roller-bag, for which I was grateful.
Boarding began on time with a generic all zones cattle call. Lanes by the gate separated passengers by cabin type and/or by row, but all lanes were always boarding.
I settled into seat 41A on our retro-painted Airbus A330 widebody. The cabin is arranged in an A330 standard 2-4-2 layout. The white-walled cabin was broken up by brownish seat colors and pops of aqua blue on the headrests. The roller-bag easily found space in the overhead bins, while a backpack slid underneath the seat in front of me.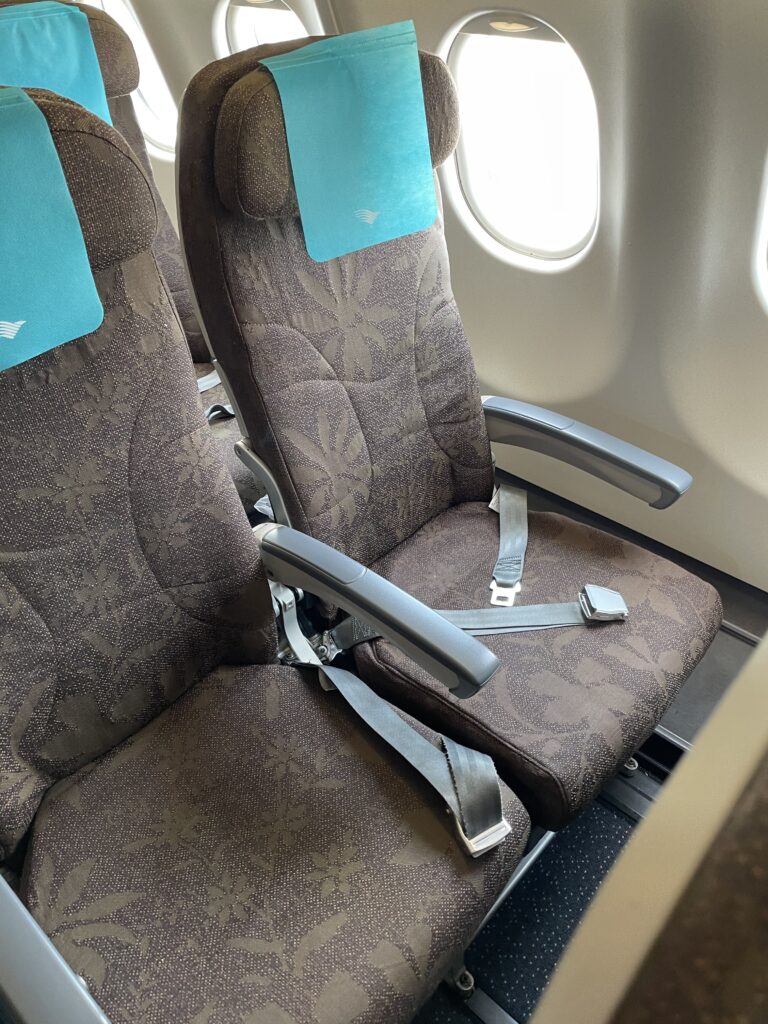 A pair of airline-issue headphones rested on the seat, while the literature pocket contained an inflight magazine, duty-free, and safety card.
Between the twin jet bridges and dual-aisle of the plane, boarding completed early and we were off into the sky right on time.
The seat itself was comfortable. Thanks to being an internationally configured airplane, it boasted a generous 33 inches of pitch. The winged headrest made taking a nap once aloft a little easier, and the slide-forward recline feature was nice for my back.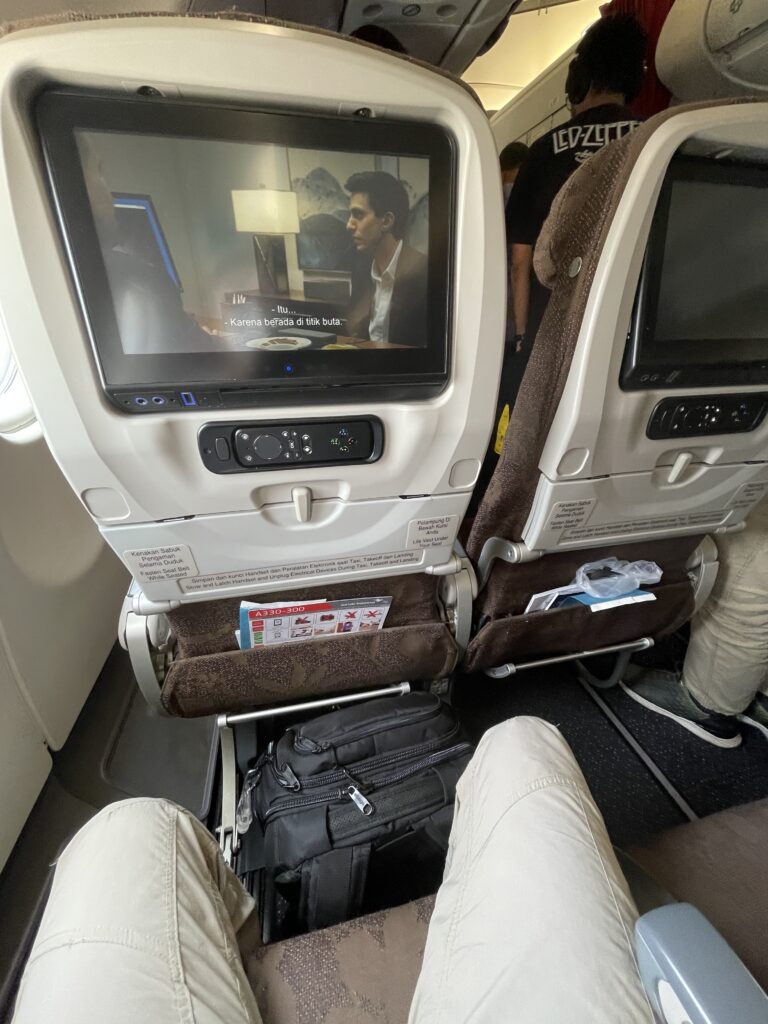 An international style power outlet between the two seats was picky: it would not work with an American style plug, but did so with a European one. The USB charger in the inflight entertainment (IFE) screen worked too, though slowly.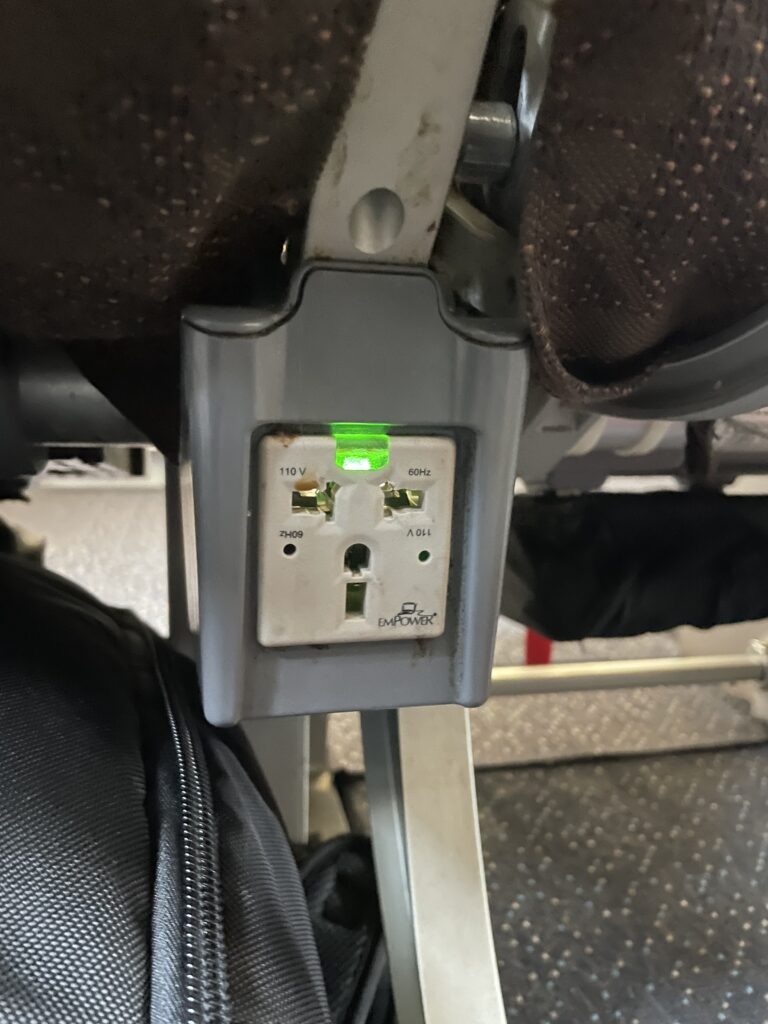 The seatback IFE system had an average number of movies and one-off TV shows on a modestly-sized touchscreen. There wasn't much in the way of Western content, which is to be expected, but regional fare was plentiful. The system could be controlled via touchscreen or tethered remote. Overall it was nothing incredible, but I was nonetheless glad to have a movie to keep me occupied. The free headphones performed better than expected, a welcome bonus.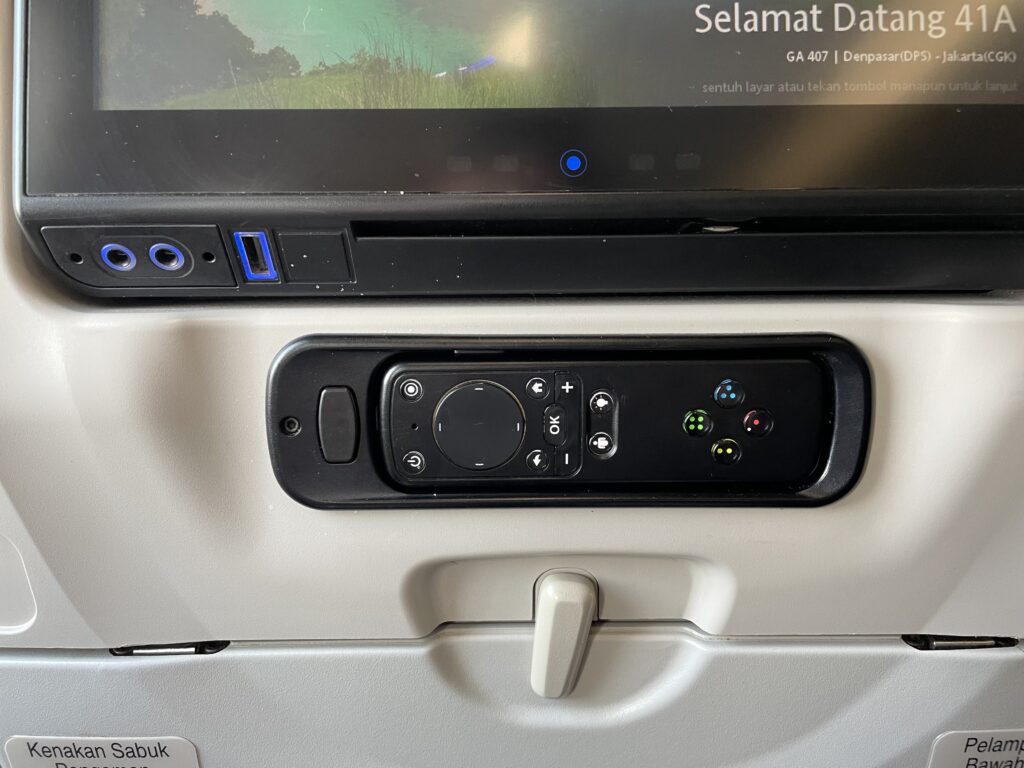 Technically the airplane was outfitted with SITA inflight connectivity, but it was either not working or not turned on.
A meal service was offered thirty minutes after departure, a choice between chicken or vegetarian dishes.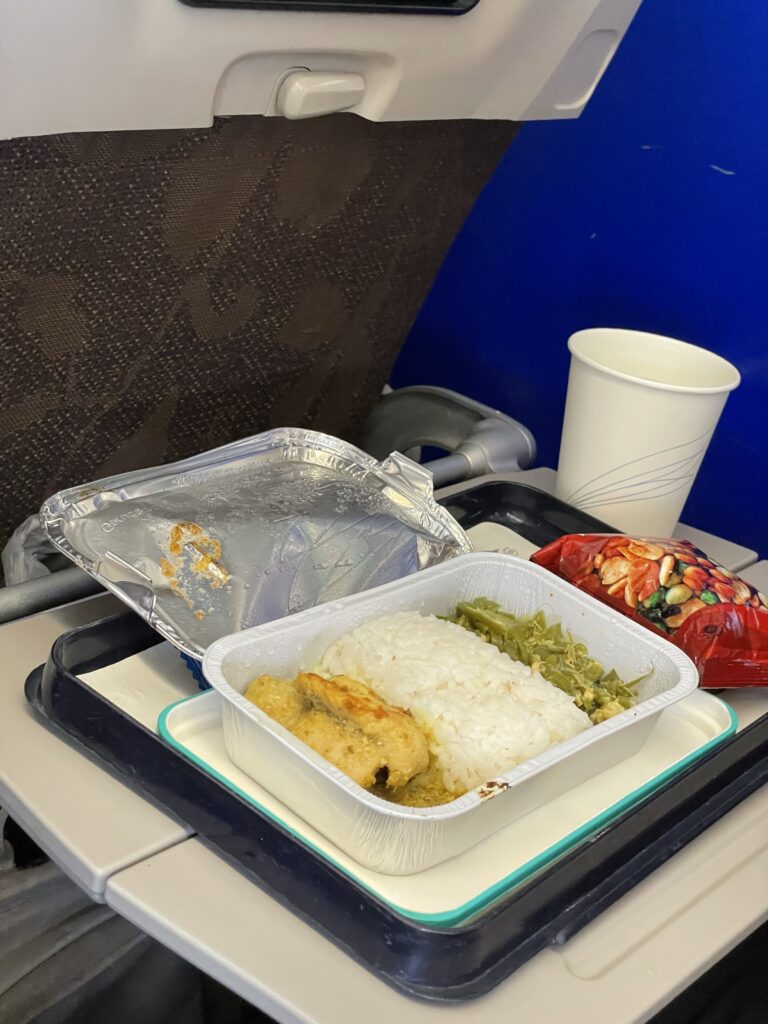 Due to excessive coughing in the cabin I regretfully declined the service in order to keep my mask on. The meal looked appealing, but without a taste-test I can't say for sure. I took a few snacks for the road at the flight attendant's insistence.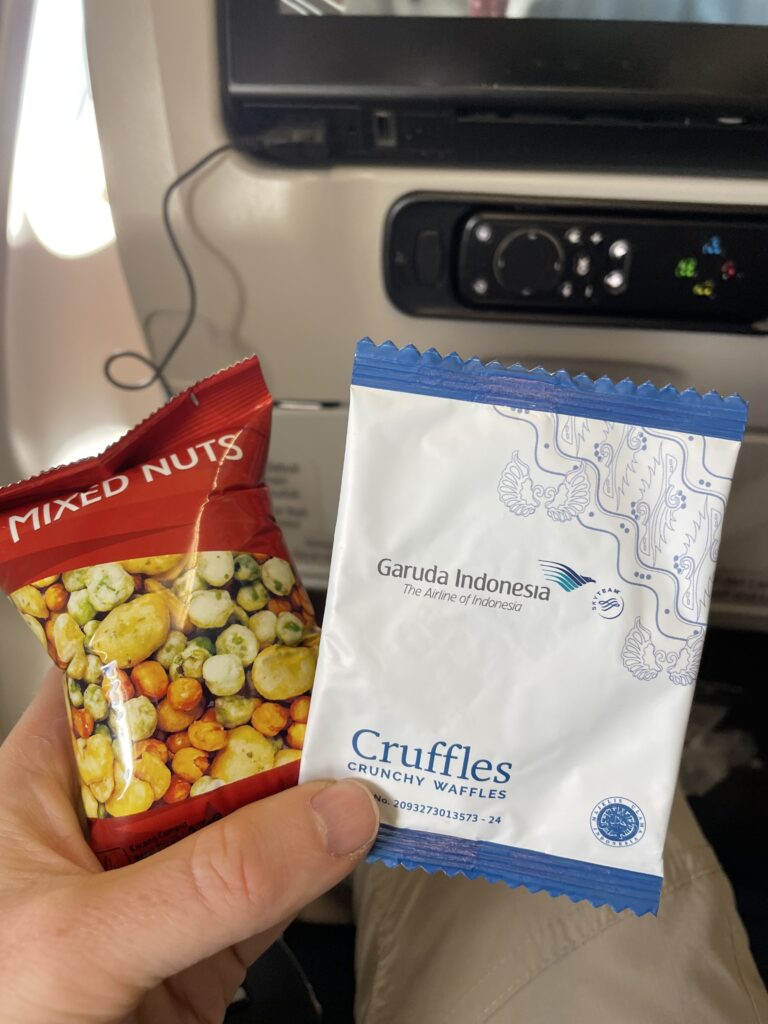 The flight landed in Jakarta without incident ninety-two minutes after taking off from Bali. Overall, Garuda offers a pleasant, full service product at a full service price.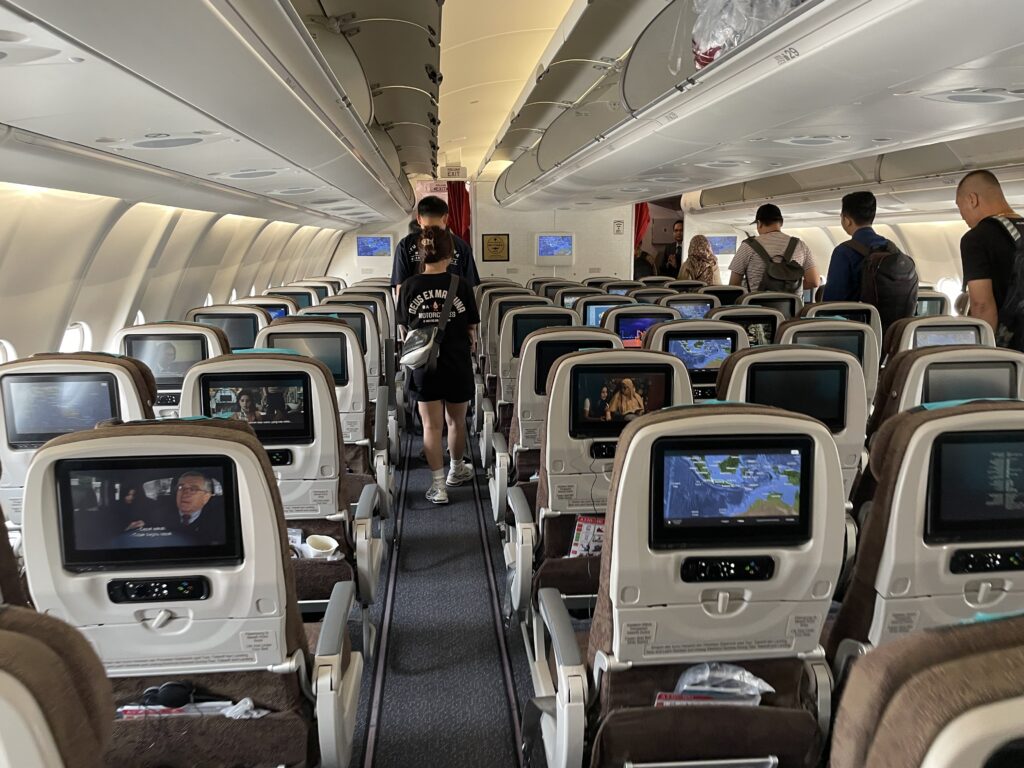 Related Articles:
All images credited to the author Jeremy Dwyer-Lindgren