Behind closed doors at the Aircraft Interiors Expo, UK seatmaker Mirus was showing what it calls a "pre-production prototype" of its new Falcon fully featured economy class seat — one that stood out for how the seatmaker has managed to get to the very core of a modern product in this category.
First, the stats: Falcon offers a weight of around 11kg per passenger, with a target pitch of 29-32" and a 15-degree seat recline featuring an articulated seat pan, plus the option of a six-way adjustable headrest. It's compatible with 13.3" inflight entertainment screens, and is intended for the Airbus A330 and A350 plus Boeing 777 and 787.
On the stand, the seat certainly impressed this journalist, featuring what has become one of Mirus' trademark features: substantial shin clearance and a sense of space even at tighter pitches.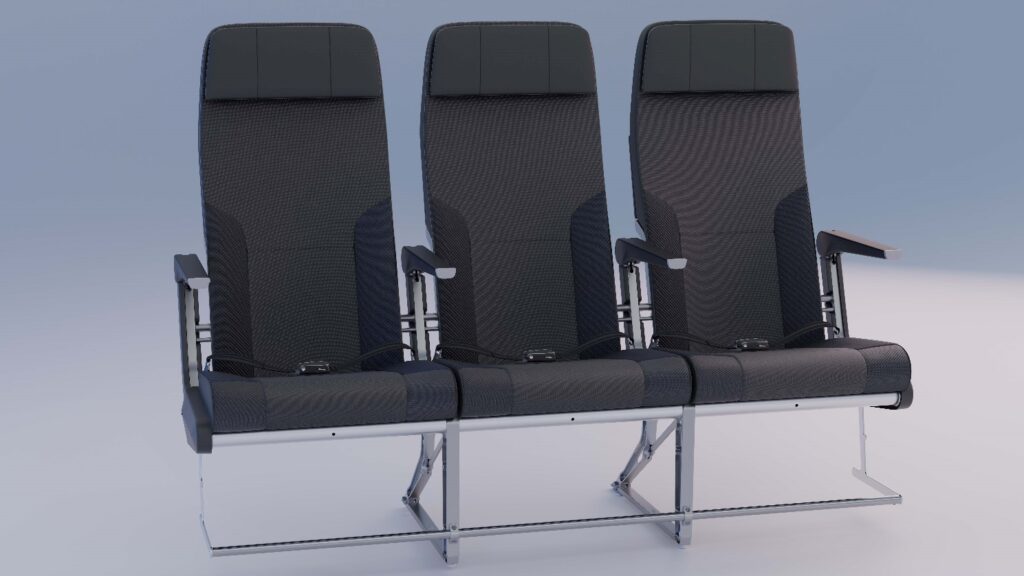 "The goal of the Falcon program is to design a true next-generation long range seat using all of the best practices we have learned from the automotive sector, merging our ardent design philosophy with the best engineering practises to create a truly unique seat," Adam Challenor, Mirus' technical director, tells Runway Girl Network.
"As is standard for Mirus, we will be focusing on class leading weight, living space and comfort, using our core design philosophies of simplicity and elegance to achieve weight, space and comfort with a high level of tangible quality and attention to detail."
Falcon is notable in its simplicity: this is a product engineered to the essential elements of what it means to be a fully featured seat in 2023. Space is maximised, the cushioning is comfortable, the backrest supportive, the IFE screen large, the tray table also large. And there's something satisfying about the look and feel of the seat's structure, in its house black-on-black with a touch of grey.
Challenor says that "the decision to make a move into this space is demand driven. We've increasingly been hearing from airlines with widebody aircraft, both for retrofit and linefit, that they're unable to find what they're looking for in this sector.
"They cite reasons ranging from the specification of the seats available now not meeting their requirements, to airlines wanting commonality of seat OEM between fleets, to a wider desire to partner with different companies on new seating programmes. Falcon also fills the gap in our own economy seat offering to the wider market."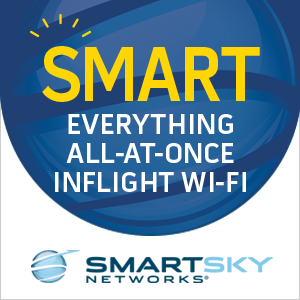 The detail, too, is clearly carefully considered. It may sound like a small thing, but the lift-to-unlock tray table latch both avoids clothing or cords catching on it and also removes the need to lock out one direction of a twist-to-unlock mechanism in exit row seats.
"Falcon will be certified and available for delivery by the fourth quarter of 2024," Challenor says. "Falcon will be manufactured at Mirus HQ and tested in-house at MTEST — both at our site in Hingham, Norfolk. This removes the need for us to ship parts abroad, drastically reducing our carbon footprint as we take steps to become a more sustainable business."
Mirus is also putting what it says is a unique warranty offering front and centre. Challoner explains that this "includes lifetime care for all of our products. Typically, this means that customers have their investment returned within 5-6 years of purchase, which is around half of the expected lifetime of the seat. After 5-6 years, the seats are essentially paying for themselves — allowing our clients to focus on other elements of their business."
Related Articles:
All images credited to Mirus