On paper, the Star Alliance lounge in Paris Charles de Gaulle should be a standout. Perched atop the historic 1970s icon that is the airport's terminal 1, it offers indoor space over two levels and that rare wonder, an outdoor area. Alas, in its execution, the lounge is poorly conceived, humdrum, dim and tired, offering neither French flair nor international style.
More than twenty of the alliance's member airlines serve Charles de Gaulle, although many eschew this lounge. Lufthansa built its own facility in the Terminal 1 satellite that it and its group airlines use, while Air Canada has its own Maple Leaf Lounge in 2A, and other airlines using the terminals 2B, C and D understandably use lounges located there.
The Star Alliance lounge is unsurprisingly busy, but problematically so — not least because the alliance also opens it up to Priority Pass, which is a big problem. When your author arrived just after lunchtime the lounge was so busy there was no space inside, only in the outdoor section.
Cutlery and crockery was strewn everywhere, and the overall impression was less business lounge and more regional airport bar… just after three Friday night low-cost carrier flights to Europe's stag/hen party capitals have departed.
The indoor space itself is weirdly both dark and stark, and with the advances in low-energy LED lighting in recent years this is inexcusable. This could be a space that feels intimate and cosy, but instead just feels like a miserable bunker. The upstairs area is brighter, but is stairs-only, which is something of a trick with luggage and a plate from the buffet.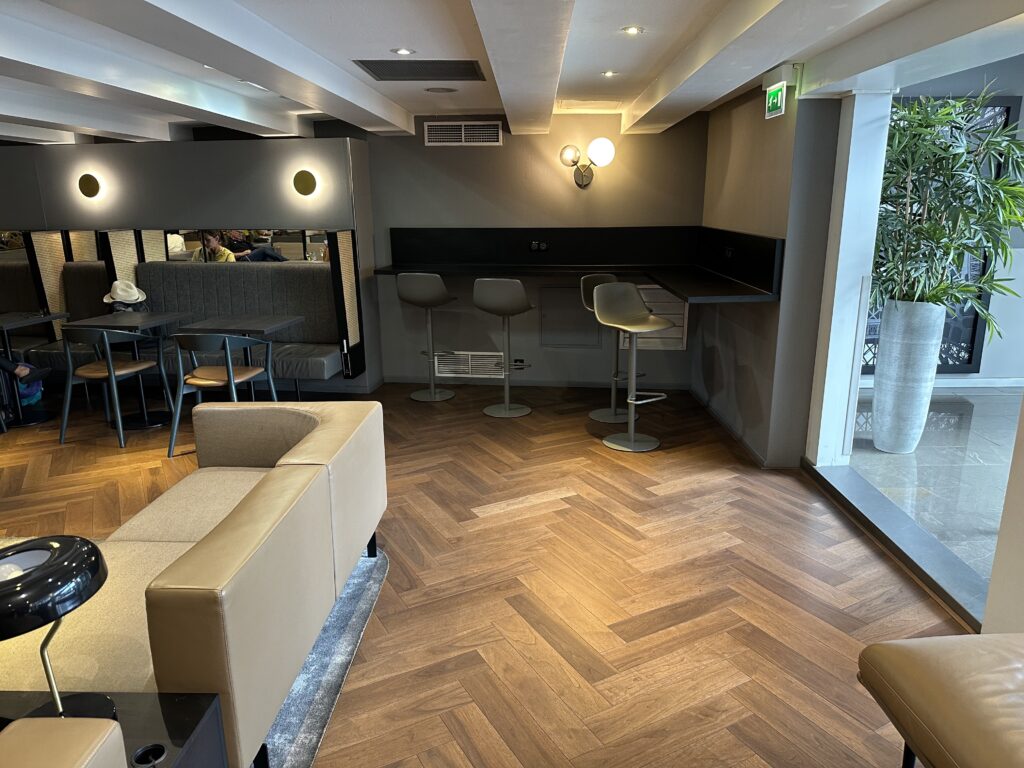 Speaking of the buffet, it was very disappointing. The food was soulless, the worst sort of low-quality, low-effort fare that feels like it is dumped out of a mass catering packet into a warmer and then plonked under the heat lamp.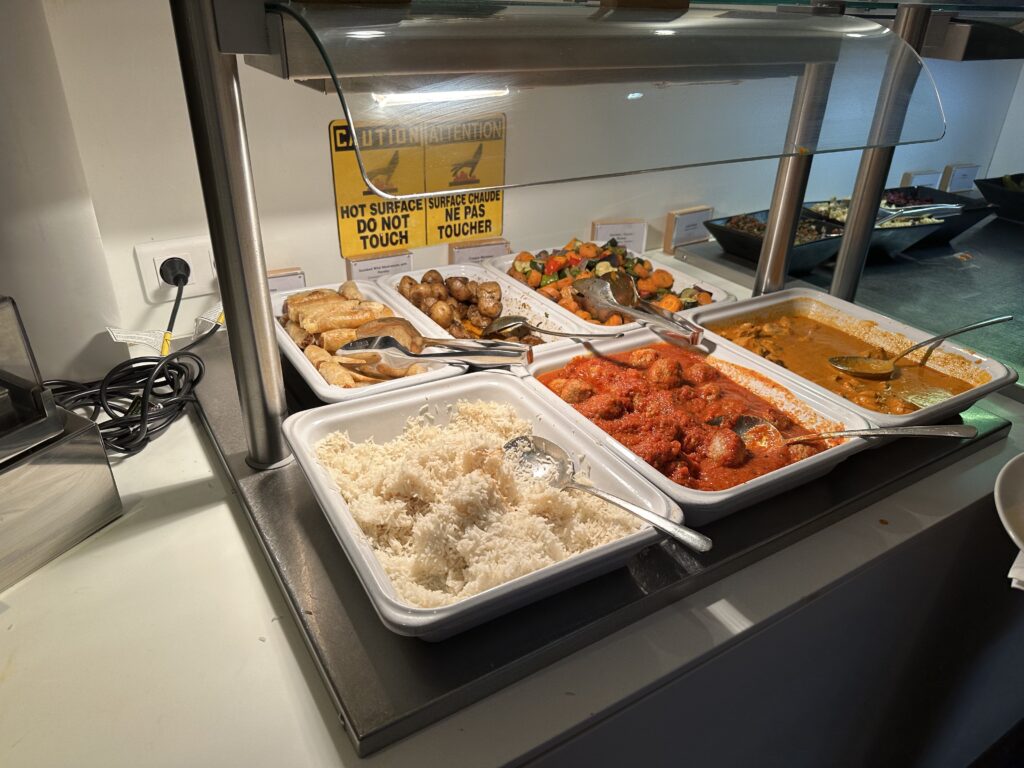 The entire catering concept seemed to be to throw a bunch of easy-to-reheat food at the proverbial wall and to see what sticks. Regrettably, this also appeared to be the standard of cleaning and maintenance of the food area.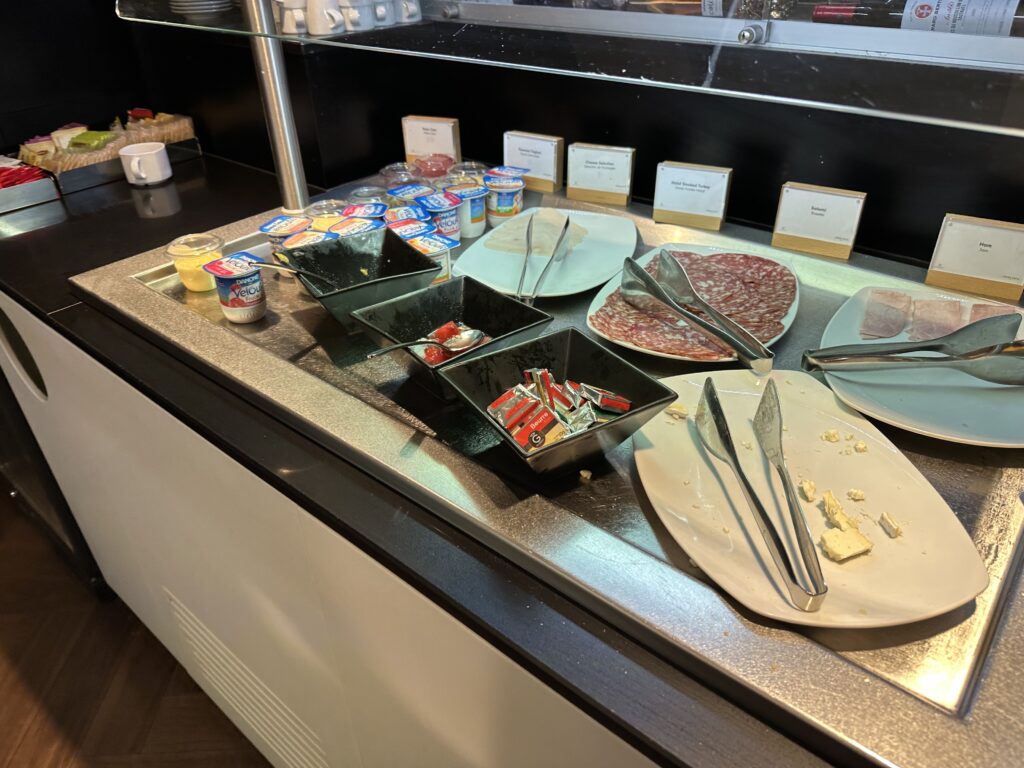 The beverages were sub-par, with no showcasing of local specialties and a lowest-common-denominator approach. A glass of warm white wine is not exactly premium.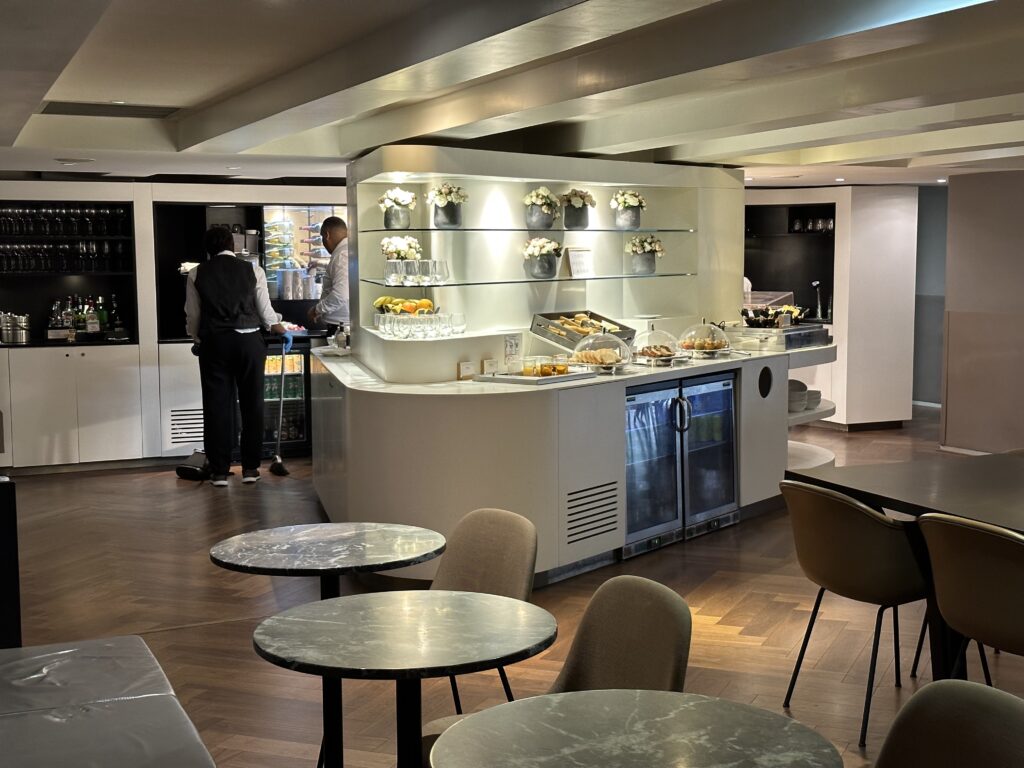 Retreating outdoors, it was disappointing to see this space so little loved. Uncomfortable seating — either very low metal armchairs or weirdly high metal low-back barstool-style chairs — felt more playground than business class lounge, while the fabric beach deckchairs gave off a depressing "how do you do, fellow kids" vibe.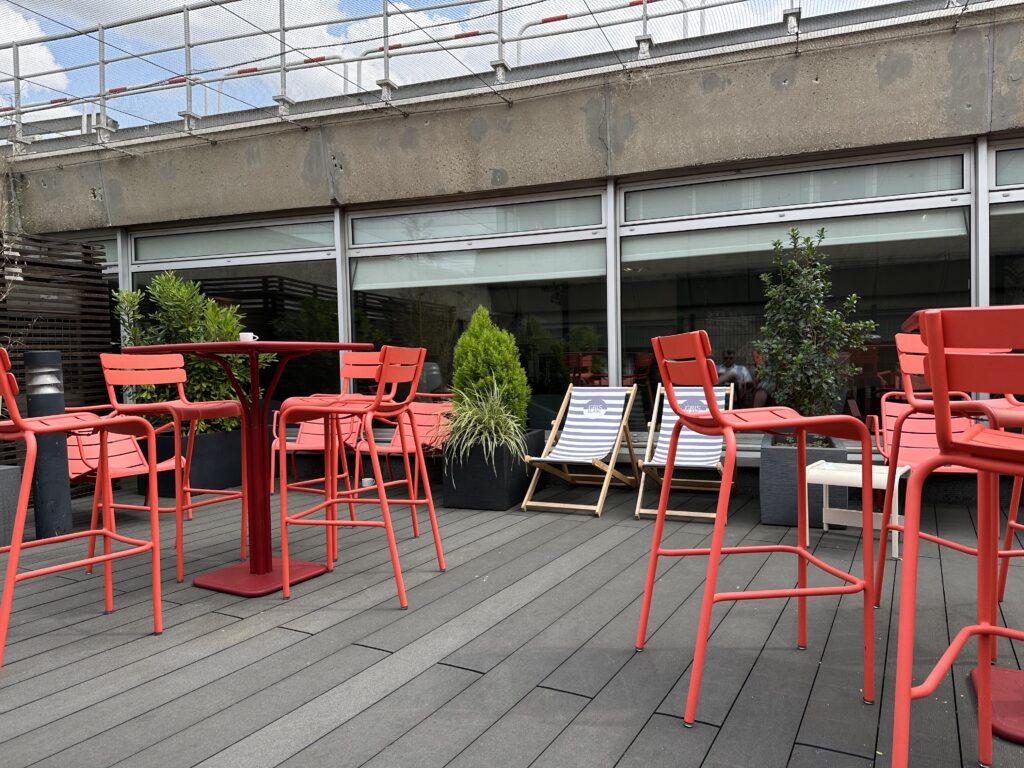 This is a concrete jungle that could, perhaps with some actual jungle, feel like a lovely space, but the larger plantings appear to have disappeared to leave some sad soulless corporate office evergreen standards.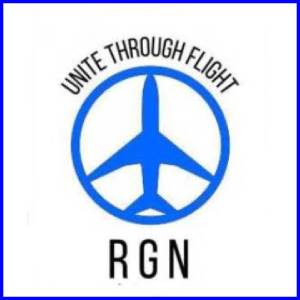 Perhaps the most disappointing aspect of this lounge, however, is that it is located outside the Schengen zone. So, if you're travelling to the EU or another European country within that zone — presumably not on Austrian, Brussels, Lufthansa or Swiss, who have their own space in one of the T1 satellite buildings — you have to be stamped out of Schengen, then re-enter it to reach your flight. 
This arrangement is quite unsatisfactory both from a too-many-stamps-in-the-passport perspective and from the point of view of non-Schengen passportholders, who have to do complicated mathematics about days spent within the zone and who are often cautious about hard-to-explain stamping-out and stamping-in on the same day. (Imagine trying to explain why you left and returned to a country within an hour or two to a border guard elsewhere.)
Diverting Schengen-bound passengers to a second lounge, perhaps by concentrating flights on those airlines at the same satellite as the Lufthansa lounge, or by opening up alternative provision, could help not just to relieve space pressure on this lounge but also resolve the Schengen question entirely.
This lounge could be an absolute delight, a real slice of aviation history almost frozen in time in the classic jet age. Unfortunately, it's marooned adrift, soullessly modern and lost, serving nobody particularly well.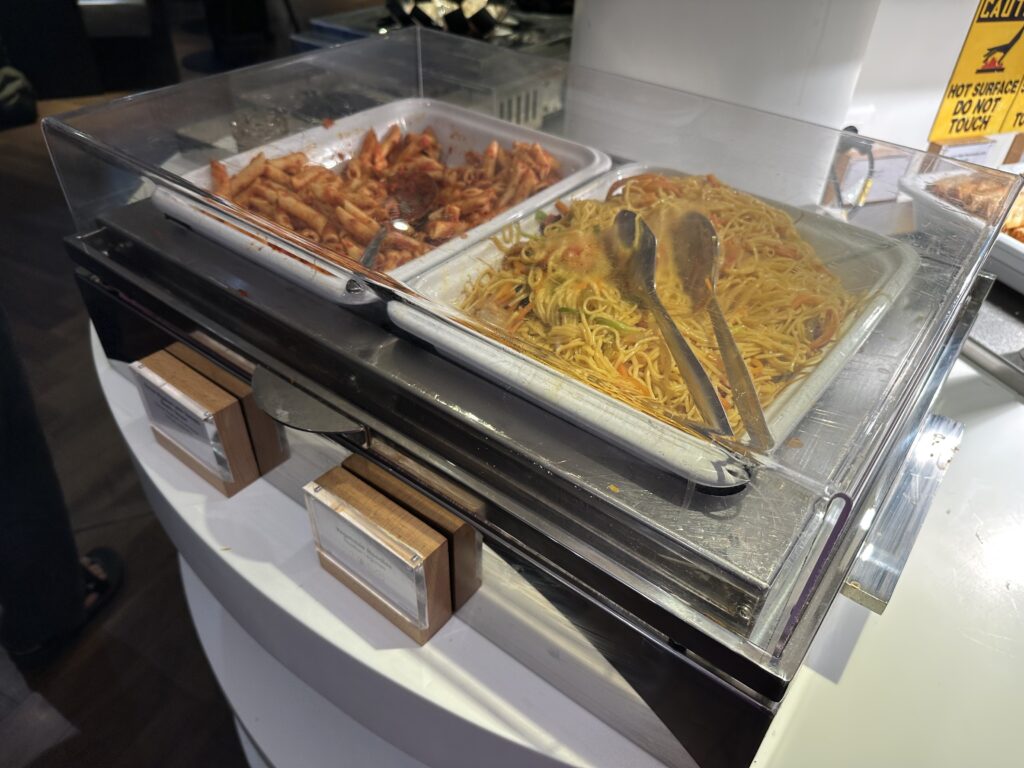 Related Articles:
All images credited to the author, John Walton