Paris' Charles de Gaulle airport is an odd one for lounges, with a surprising number of outstation facilities run by premium airlines sitting as some of my top-rated lounges in those carriers' networks. Cathay Pacific's, for example, has long been a personal favourite, with airy views, a quiet atmosphere and a full noodle bar. But now Qatar Airways' lounge, in the space-age Terminal 1, is joining it as a lounge where I'd be happy to spend an afternoon preflight.
Qatar Airways offers three flights a day from Paris to Doha, at 0755, 1500 and 2145, meaning that this lounge sits empty for quite a bit of the day. Lounge staff declined to comment on whether access was offered to other airlines' passengers in the meantime.
The lounge, regrettably before security, consists of three main areas. Passengers enter at the welcome zone with sofas, a long thin section with low chairs, and the dining area. Prayer rooms, a tiny business centre, and showers and lavatories sit off the section with low chairs.
While I was there, the space never felt full, although nor indeed was my morning flight in business class. Given the size and schedule of aircraft that Qatar Airways operates to Paris, though, it seems unlikely that the capacity will frequently be reached.
Having skipped breakfast knowing that there was a good spread in the lounge, I enjoyed a piece of French toast with maple syrup from the buffet, followed by the shakshouka, both of which were excellent.
Both the pot of tea and the latte I ordered were perfect, and I very much liked the chinaware, which matches the inflight crockery and felt elegant while still remaining sturdy.
Comfortable chairs and enough table space to park my laptop for a bit of preflight emailing while I drank my tea were also very welcome, but there's also a set of striking banque seating as an option if you want a comfy coffee.
The lounge also has two outside terraces, one for smokers and one for dining, which looked delightful — but at 6am on a chilly winter's day I didn't poke my head outside.
Top marks for "towers of power" near the seating areas that offer both worldwide AC and USB power sockets, which is something that a surprising number of lounges under-proportion.
I found the low chairs comfortable enough, but it's a frustration that the airline and its designer didn't think to offer a variety of chair types. The armless, low chairs were fine for my sprightly thirtysomething knees to get out of, but a significant proportion of the business class market consists of travellers who might find a higher chair or one with arms more suitable.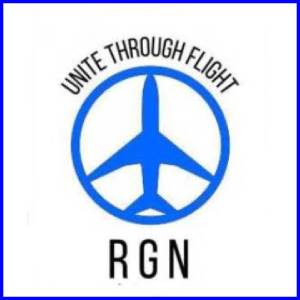 Senior captains of industry, for example, may have played a game too many of squash in their lives, and retiree business class passengers are willing to pay for comfort. Both appreciate options for sitting if their knees are not up to what they once were. And, of course, people with disabilities deserve to be catered for as well, as do people who need to feed infants.
Nor did the lounge feature the kind of multi-functional seating that today's passengers desire. Truly half the passengers in the lounge while I was there were contorting themselves awkwardly to balance laptops or tablet-keyboard combos precariously on their knees. Even without replacing the low chairs, it would be possible to replace the tiny sub-knee height cylindrical tables — which didn't work well for anyone I saw — with something practical.
I ended up deciding to avoid spraining something while wrangling PEDs and instead used the windowless and rather unloved business centre.
Qatar Airways is clearly willing to spend money to make a space that is beautiful — and has largely succeeded. Now it just needs to take a little bit more effort to make a space that is truly useful for business class passengers.
Image Gallery:
Related Articles: