High-top stools in airline lounges: they're not comfortable, they're not productive, they're not space-saving… so why are they everywhere, and why do lounge designers persist with them when they could use more comfortable chairs instead?
Seeing a row of airline lounge stools always makes me think of a late-1990s/early 2000s boyband perching single-legged, ready to stand awkwardly up at the slightest suspicion of a cheesy key change. I, for one, don't want it that way.
The business class passenger experience they create is sitting uncomfortably, trying to tuck your legs onto the single footrest, while hunched over a laptop. It's not ergonomic and it's not accessible either.
The one place I could be convinced of the use of a high-top stool is to encourage only short interactions at a lounge bar, although even then they're not particularly good at it. And if they were limited to just bars, I could perhaps be convinced. 
But they've spread like an uncomfortable rash to business zones and dining areas, bringing more discomfort to more of the lounge, and encouraging people to avoid settling in. That inherently makes the lounge experience less relaxing and less pleasant.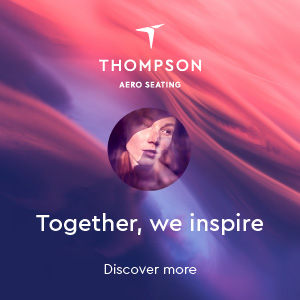 People certainly use them — often because they're one of the few places in the lounge that combine charging points with a surface sufficient for more than one electronic device to sit next to a handbag or shoulder bag.
The problem is that, functionally, this kind of seating creates a kind of forced liminality: they pressure travellers to use them as a transitional, short-term space because they are inherently uncomfortable.
But lounges don't need liminality to be forced on their users. Lounges are inherently transitional spaces with boarding times marking set end-points to a traveller's stay.
The key to a great lounge is maximising the amount of comfort and productivity — however that productivity is measured, whether as an opportunity to charge up devices, download a few movies to a streaming app, have a proper breakfast or get some actual work done.
So what else could be done instead of the high-top stools? 
What about the Virgin Australia model? To my mind, VA has had the best answer for more than a decade, with the snaking multipurpose desk with bucket chairs first unveiled in its Melbourne lounge. Here, sockets are recessed into the tabletop enabling both charging and PED use, while the long table allows for a great amount of spread-out-ability. For a narrower lounge, this could be offered, spread around the edges of the space.
How about the Cathay Pacific example? The noodle bar section of its excellent London Heathrow lounge has small booths seating either two or four travellers. These provide space-efficient seating, ample working/snacking space, and sockets underneath the table.
United Airlines suggests the half-booth option, where against the wall is a comfortable, wipe-clean booth, with a regular chair facing it. This kind of space actively designed for dining encourages a liminal use of the space, but is built for comfort.
Numerous airlines propose the movable table option, where a low banquette style seating space is complemented by a side table that can also serve as a laptop desk or hold a plate of something. Swiss' implementation of this is particularly pleasing, with both a low table and one that can be used for laptop work.
Another option is the pod chair, which take up more room than a single chair plus work surface but offer a substantially greater amount of privacy and multi-functional space.
But really, even the easiest option would be better: drop the height of the surface and replace the stool with a normal chair, whether that's a work-style spinning wheeled chair, a more traditional dining chair or something in-between.
Related Articles:
Featured image credited to John Walton