Amenity kits are always a welcome comfort, but doubly so when they reflect local culture and are good for the planet.
Hawaiian Airlines is the latest in a list of carriers to introduce a line of sustainable amenity kits and soft goods. The carrier's new kits reflect a sense of place by celebrating Hawaii's flora and fauna in prints and patterns.
Named 'Ēkaha – the Hawaiian name of black coral, as well as the bird's nest fern – Hawaiian's kits are locally sourced. They are developed with Moloka'i-based brand Kealopiko, an eco-conscious clothing and home textiles brand founded by three women (Ane Bakutis, Jamie Makasobe and Hina Kneubuhl) who are committed to sharing Hawaiian culture while protecting the environment.
Production of the items takes place in a small shop on the Moloka'i island where the organic materials are sustainably dyed, cut and sewn by hand. Guests flying in international main cabin, extra comfort class, business class and first class will each receive kits that can serve as keepsakes long after the flight is complete.
"This collaboration gave us and Hawaiian Airlines an opportunity to design a beautiful collection that also shares a significant moʻolelo (story)," said Jamie Makasobe, co-owner of Kealopiko. "The special part of this partnership is being able to honor the elements of Hawai'i [through the design] and also contribute to the continued work that is occurring within our communities for the well-being of our island home."
For instance, international business class and JFK/BOS first class guests will be given a Hawaiian Airlines-branded canvas clutch, available in two different colors, and featuring a coral print and a coconut shell button. International guests seated in extra comfort will receive a natural felt pouch with a wood tag engraved with the 'Ēkaha story.
Select contents include bamboo combs, comfort socks with Hawaiian Airlines' "slipper design", a dental kit with bamboo toothbrush and charcoal bristles, hand and body balm, lip balm, a hydrating mist from the carrier's private skincare line Lōli'i, a charming sleep mask with sunglasses print, a sample packet of Raw Elements USA reef-safe sunscreen, earbuds, earplugs and a packet of tissues.
"Embarking on this redesign, we knew we wanted a partner who could help us tell the stories of our island home," said Hawaiian Airlines senior vice president of marketing Avi Mannis. "Kealopiko is a natural fit. Their sustainable production and bold, contemporary design align with our values and complement the flight experience we want to offer our guests. Our partnership with Kealopiko advances our company's progress to reduce waste, bring sustainability into our cabin, and encourage our guests to join us in taking care of our environment."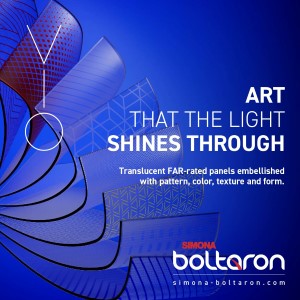 As part of Hawaiian Airlines' effort to reduce single-use plastics, all amenity kits feature paper packaging. But the Honolulu-headquartered carrier is not the only operator innovating in this regard.
This March, Finnair introduced new sustainable business class amenities that reflect its local roots through the airline's long-term partnership with Marimekko. The amenity kits reduce plastic packaging and feature cornstarch-based bioplastic toothbrushes.
Finnair also encourages passengers to return unused amenity kit items to cabin crew and collects these items to donate to women's shelters. The L:A Bruket (Sweden) skin care products included in Finnair's amenity kits – and also introduced in larger sizes in cabin lavatories and the airline's lounges – are made from sustainable organic ingredients.
Icelandair, meanwhile, introduced eco-friendly amenity kits this April through its new "Dýralíf" (Wildife) collection, which was developed with Wessco. These kits celebrate Iceland's puffin, arctic fox, Icelandic horse and raven. The collectible, high-design bags are made from sustainable materials including recycled canvas, vegan leather, and felt made from recycled plastic bottles. The toothbrush is made from cornstarch-based biodegradable material and the flight socks are made from recycled materials.
Like Hawaiian and Finnair, Icelandair has reduced the use of plastics in its kits and content wrappings are made from paper. Icelandair also locally sourced the skincare line for its kits, selecting family-owned Icelandic brand Hannes Dóttir, which uses natural ingredients in its production including vegan essential oils in lip balm and laminaria kelp in a nourishing hand lotion.
In September, Virgin Atlantic launched its new sustainable "Goodie Bag" amenity kits on the airline's new Airbus A350. For the contents, Virgin Atlantic worked with Galileo Watermark to source and assemble new eco-friendly options for premium and upper class passengers.
The airline reduced plastic, selected reusable bags made of sturdy kraft paper, and included a bamboo toothbrush with charcoal infused PBT bristles. In keeping with the brand's cheeky nature, Virgin Atlantic also introduced fun, colorful, collectible destination-themed socks in the upper class version of the kit.
The sustainable amenity kit trend is sure to continue, as airlines are under pressure to bolster their environmental credentials. But Hawaiian Airlines, Finnair, Icelandair and Virgin Atlantic show it's possible to deliver viable, eco-friendly alternatives whilst celebrating a brand's identity. And more than a few passengers will carry these well-designed satchels off the aircraft for use at home.
Related Articles: