There is no excuse for manufacturers to make aircraft seats that are not 100% recyclable. This is the view of Tony Seville, director of UK-based AIRA (Aircraft Interior Recycling Association) International, which is on the verge of officially launching what it says is the first qualifying, certification and recycling system for cabin interiors materials.
AIRA Q is a database of materials within the cabin that can be recycled, which AIRA plans to launch "in two to four weeks" after having successfully trialled the system with Acro Aircraft Seating, Seville tells Runway Girl Network. Every part is assigned a recycling code, allowing AIRA to send it to the relevant recycling firm within its network after dismantling.
The system works in a similar way to how we sort and place household waste in different bins for recycling in the home. "You've got plastic and glass bottles and you have to separate those at home. It's exactly the same principle," says Seville.
AIRA has been testing the system with Acro Aircraft Seating, and the seatmaker has credited it for enabling its newest Series 9 seat to become 98.8% recyclable. Acro technical director Andy Jones told Runway Girl Network recently that, "informed by AIRA's analysis, we're already working on solutions to improve the recyclable content beyond the 98.8% already achieved".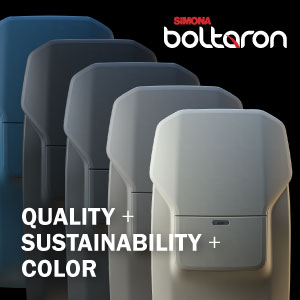 Seville notes that when a manufacturer is designing a seat, it can work with AIRA to identify the parts that are not recyclable. Those parts can then be changed to ensure the seat is 100% recyclable.
"We've put it into practice with [Acro] just to test it and it works perfectly," says Seville. "It's not rocket science – there's no blockchain or anything like that. Everything now has a number – every seat part – so the airlines will be able to know straight away what it is." 
Airlines can then bring the old seats to AIRA for dismantling and AIRA will send them on to the correct location for recycling. AIRA has also worked out how much carbon dioxide was emitted to make the materials. 
"The airlines are not going to be stuck with it anymore and if they're recycling it, then there's CO2 to be claimed back on that as well," says Seville, adding that "there's a fair size of CO2 to be looked at, and that can be offset".
AIRA's database is "the missing link" to the work it has done on aircraft interiors recycling over the years: "The system was key, and it's simplified everything we do," says Seville. 
"We know what the materials are now – more than we did five or 10 years ago. Let's say a supplier supplies plastics to an OEM; we know what the plastic is, they make the part, the part has a recycling number because it's in our system. So through its life cycle it's followed – we know where and what that part is, and if it gets broken it gets recycled."
While it is "really easy" to manufacture an aircraft seat that is 100% recyclable, however, there is still a long way to go on the textiles side, in Seville's view.
"The carpets and textiles are a nightmare – [their manufacturers] really need to change their ways," he says. "They need to do something about this because you can't do anything with them at all. We're working on the textiles but it's really difficult. We can't perform miracles for them; if they won't change then we can't help them."
AIRA will not be aggressively marketing its new system, believing that the benefits will speak for themselves. As Seville puts it: "We haven't put it out there a lot, we're just going to take it easy with it. They'll come if they want to come, and if they do come they'll see the benefits of it, as Acro have." 
Related Articles:
Featured image credited to Acro Aircraft Seating