French multinational company Thales last month brought its new 'AVANT Up' inflight entertainment system to the Aircraft Interiors Expo (AIX) in Hamburg, showcasing the system's dynamic power management, 3D audio, and QLED screen, the latter based on Samsung technology.
Seen only in renderings by RGN before AIX, but already boasting a customer in the form of American Airlines, the quality of the technology and its ability to elevate the passenger experience was evident. 
It starts with the screen, called Optiq, which uses QLED technology to display 4K high dynamic range (HDR) media on monitors ranging in size from 11" to 20", depending on customer specification.
Developed in partnership with HARMAN, a Samsung company, Optiq's proprietary QLED technology means higher brightness and a wider range of colour saturation, said Thales Avionics program director, development Gabriel de la Rivière, explaining: "that is why we can get HDR quality."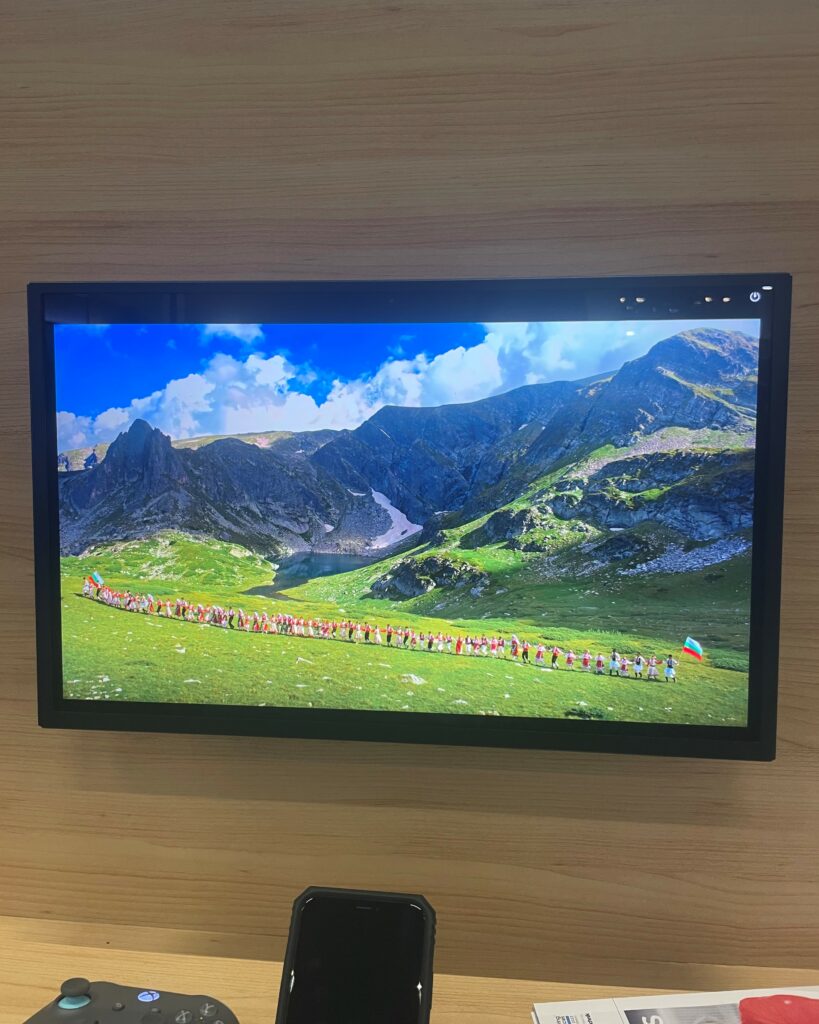 Your author was very impressed by the screen, with cinematic releases like Batman showing in clear quality, with a high contrast ratio between darker and lighter shades. The QLED technology demonstrated depth and vividness in landscape scenes without excessive brightness, and HDR content was a joy to behold.
Of course, if airlines want to maximize the QLED experience, they will need to load media that will be able to utilize this capability. A common complaint about industry's pivot to 4K for IFE screens is that there is still not enough 4K content being delivered to the airline market. But one thing is clear: embedded IFE stakeholders will be ready when that day arrives.
Each AVANT Up IFE system can connect two Bluetooth devices at once, which Thales believes will be used by passengers to connect both headsets and gaming controllers so that video games can be played in-flight. I made the most of the opportunity to take a gaming break, and used the Xbox controller to play a racing game via the system. The connection was flawless, and the screen was rich and fluid with no FPS (frames per second) loss. But the game itself was an arcade style racer with low-rent graphics that would not trouble an iPad to run.
De la Rivière explained:
Today, the [inflight] games are fairly simple, but the idea is to enable the airlines to work with gaming companies to provide better and better games.
Thales estimates that the processing power is equivalent to a modern-day tablet device.
For those wanting to use their own devices, the AVANT Up system boasts USB-C and USB-A ports, allowing up to 60 W of power. And it uses the firm's Crystal Cabin Award-winning Pulse power management to dynamically support power consumption across a row without the need for bulky equipment under the seat.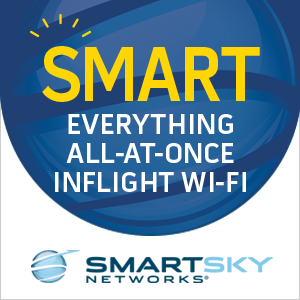 Pulse is billed as being "highly efficient while being compact in size, providing a 30% weight reduction, lower heat dissipation and the ability to install Pulse between the seat beams".
What was perhaps more surprising was the audio development that Thales presented alongside the screen. "To go with the improved picture quality, we want to offer the full cinematic experience," said de la Rivière, noting that 3D audio is now compatible with AVANT Up. The system works with the sort of noise cancelling headsets you may expect in business class, as well as disposable earbuds.
In general, the 3D audio system provided a much richer sound depth, but also allowed for the movement of audio through a soundscape, somewhat akin to a multiplex cinema. Whilst the fidelity of the sound will still be somewhat dependent on the quality of the headphones, 3D audio ensures the best output.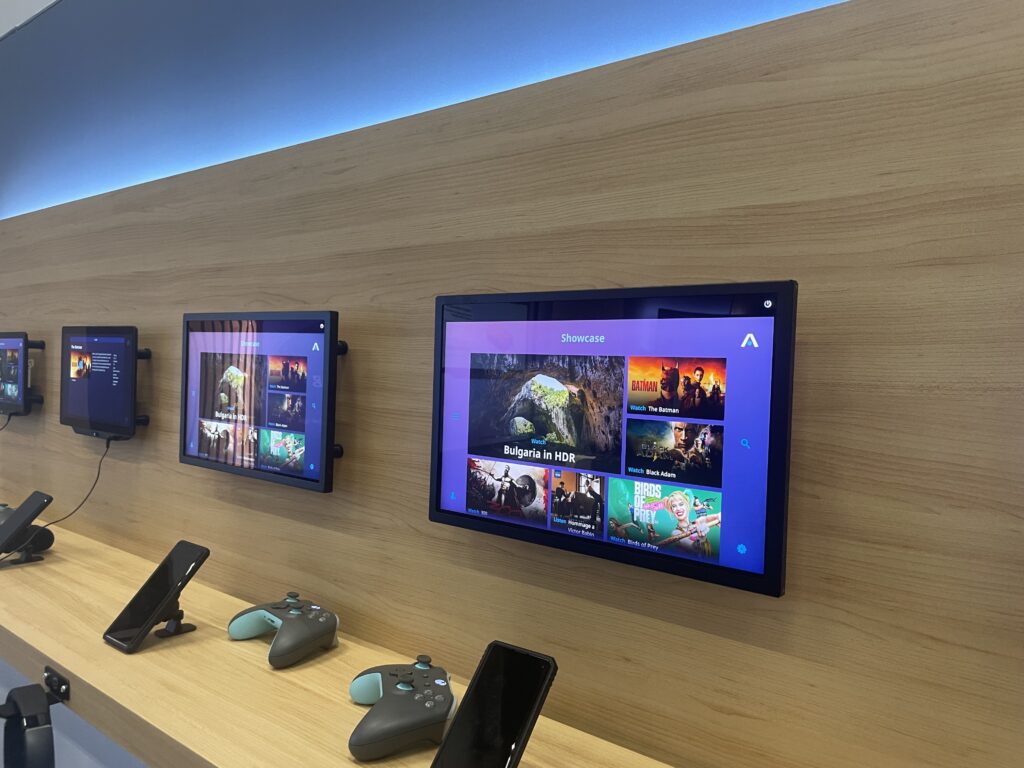 The new AVANT Up system demonstrates a significant improvement over legacy IFE. Its sharp screen, fast device charging, and improved audio are a welcome addition.
The ability to use gaming controllers with the screen is novel, but the people likely to use this tech (gamers who will have a controller in their bag) are exactly the kind of people who will not tolerate outdated games on board.
The full benefits of AVANT Up, and indeed other new 4K IFE systems, will be realized when airlines can and do load more cinematic quality releases and modern games.
Related Articles:
All images credited to Fintan Horan-Stear