The world's largest airline, American Airlines, has selected Thales' latest AVANT inflight entertainment (IFE) solution to equip its new A321XLR and Boeing 787-9 aircraft for transcontinental and international travel.
American's aircraft will be the launch customer flying with Thales' new line of Optiq displays, the industry's first 4K high dynamic range (HDR) seatback screens enhanced with Samsung QLED proprietary technology. Optiq provides passengers with the best monitor experience in the air, with an unrivaled picture quality featuring more than 1 billion colors.
The system is capable of Bluetooth connection at each seat, which allows passengers to pair their wireless headphones to the system.
Premium Class seats will enjoy 17-inch displays accompanied with a 5-inch touchscreen handset offering a true second-screen experience. Premium Economy and Economy Class will feature 13.3-inch displays and 11.6-inch displays, respectively.
AVANT will be integrated with American's high-speed connectivity system to provide digital services and real-time health monitoring & reporting.
American has also selected Thales' high-power charging solutions, which will give passengers access to both USB type C 60-watt and AC outlets at each seat in all classes. This solution is designed to meet the specific power needs of passengers, now and in the future.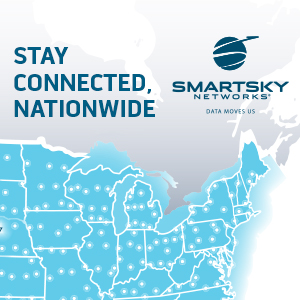 "American Airlines has trusted Thales as an inflight entertainment supplier for more than a decade and now to equip its new A321XLR and Boeing 787-9 aircraft with the latest AVANT IFE solution. As air travel begins to recover, Thales continues to invest in digital innovations that create value for our customers. We're truly excited to provide these solutions to American and its customers." Yannick Assouad, Executive Vice-President Avionics, Thales
About Thales 
Thales (Euronext Paris: HO) is a global leader in advanced technologies, investing in digital and "deep tech" innovations – connectivity, big data, artificial intelligence, cybersecurity and quantum computing – to build a confident future crucial for the development of our societies. The Group provides its customers – businesses, organisations and governments – in the defense, aeronautics, space, transport, and digital identity and security domains with solutions, services and products that help them fulfil their critical role, consideration for the individual being the driving force behind all decisions.
Thales has 81,000 employees in 68 countries. In 2020 the Group generated sales of €17 billion.
Featured image credited to Thales