Qatar Airways is upgrading the legacy Thales TopSeries inflight entertainment systems on its Boeing 787-8 twinjets with the latest generation Thales AVANT system which includes lightweight touchscreens and greater content storage.
The Doha-based carrier selected TopSeries for its 787-8s in 2010, saying it would also be the launch customer for Thales' passenger handset controller. The idea was to have passengers interact with the IFE system in a way they were familiar with; a smartphone-like device with a capacitive screen that mimics everyday smartphone use.
But Thales' execution of the tethered remote in aviation left a lot to be desired, as RGN learned in 2015 while on board British Airways' 787-9, which featured the hardware in first class. The performance of the remote was partly the victim of the lengthy development and certification cycle in aviation. And by 2015, Thales was already hard at work on an update.
While Thales does not mention the remote in its latest statement about Qatar Airways' IFE upgrade, it notes that the airline – already a customer of AVANT – has been eager to replicate the AVANT experience on its 787-8s without disrupting utilization of the fleet and minimizing downtime during the retrofit installation.
"To achieve the carrier's ambition, Thales has developed an upgrade program to adapt the existing legacy system to incorporate new AVANT screens and servers into the existing seats and aircraft infrastructure," says the French multinational corporation.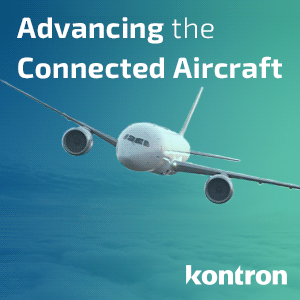 For Qatar Airways' 787-8 IFE retrofit, the focus has shifted to new capacitive touchscreens. Thales assures that passengers will be able to seamlessly navigate the graphical user interface using familiar gestures.
The monitors – 17″ full HD touchscreens in business and 12″ smart displays in economy – are also two to three times brighter than the former technology, according to Thales.
"This turnkey approach includes delivery of full seat modification, hardware and all required certifications, as well as the ability to leverage media integration commonality across the Qatar Airways' fleet equipped with AVANT," adds the firm.
Financial terms have not been disclosed.