Persons with reduced mobility often experience indignities when seeking to navigate the already-small lavatories on board narrowbody aircraft. Exacerbating the problem, some airlines have adopted high-density seating configurations that consume part of the real estate traditionally used for lavatories. Consequently, many lavs are smaller than ever.
Enter ST Engineering, whose ACCESS extendable, accessible lavatory makes use of unused space during flight and is billed as being "the world's first lavatory solution that can be expanded to bring about 40 per cent more space to accommodate a passenger in a wheelchair and an accompanying caregiver".
We've highlighted ACCESS in the past. Installed at the rear of the cabin, the ACCESS door of this D-lavatory is unique in that it faces the galley rather than the aisle, thereby enabling an extendable sidewall to be moved 13 inches into the galley when needed in-flight.
But since ST Engineering and partner Acumen unveiled ACCESS at the 2020 Singapore Airshow, the solution has made some meaningful headway in the market. Indeed, it is set to debut this year on an Airbus narrowbody, as ST Engineering recently received EASA supplemental type certification for the A320 family.
Work is now afoot to make ACCESS available on the Boeing 737 platform. The design has already been completed and certification on the type is targeted for 2024, according to the Singaporean multinational technology and engineering group.
Additionally, ST Engineering has secured a launch customer. Under an LOI announced earlier this year with Vaayu Group, ST Engineering will provide the aircraft lessor with 20 units of ACCESS for installation on A320 and 737 aircraft.
The firm is also working with airframers to secure linefit offerability for ACCESS.
"To begin with, it's a retrofit option," explained Ling Meng Geah, ST Engineering's head, programme office, cabin interiors, noting that this will ensure a faster market entry "so that you can address the needs of these passengers".
"But definitely we are also looking at the linefit opportunity as well," she said, noting that catalogue inclusion will depend "on their production schedule for the linefit aircraft".
She demonstrated the innovation for Runway Girl Network at the Aircraft Interiors Expo.
Looking at other aircraft models beyond the A320 and 737 "is definitely part of our objective here", confirmed the ST Engineering executive, "because we want to extend inclusivity and accessibility to all platform types".
That means that ACCESS might have a possible future role on board smaller single-aisle aircraft like the Airbus A220 and Embraer E-Jets, as well as widebodies.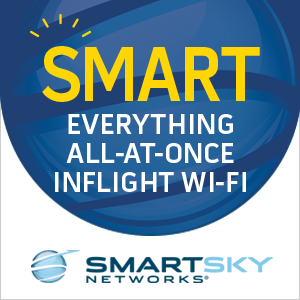 The human-centric design of ACCESS has been developed to fulfill the US Department of Transportation's proposed requirements to increase accessibility for lavatories on narrowbody aircraft.
But even before this regulatory push occurs, some airlines that understand the importance of accessibility appear willing to make the leap. "And so, they will probably even go ahead without the final rulemaking that comes with that," said Ling Meng Geah.
In addition to PRMs, she said, elderly people and families can benefit from the availability of ACCESS on board. "At the same time, it doesn't impact the aircraft operation of the airliner because it makes use of unused space during flight. So, it actually helps them, and it doesn't affect the galley space. So, the cabin crew can still perform their usual operation while the lavatory is in use by a PRM."
Related Articles: