Regulatory efforts to improve the flying experience for passengers with reduced mobility have become not even a compromise but a fight for US airlines and their lobbying group to reduce the scale and speed of improvements. That is to the detriment of all passengers, but there is an industry ally in the form of Boeing.
The US airframer backs a Department of Transportation consideration to prohibit the lavatory footprint for one lavatory on single-aisle aircraft from becoming smaller.
"Boeing supports the DOT in the idea that one lavatory on single-aisle airplanes (with an FAA-certificated maximum seating capacity of 125 or more) should not be reduced in size from the current measurements," Boeing told the DOT. "Maintaining one lavatory on single-aisle airplanes at its current size would not further limit accessibility."
Before the grounding of the Boeing 737 MAX, it was common to read about the challenges posed by tiny lavs in the rear of the aircraft. It is then perhaps logical to surmise that the single lav of frozen footprint would likely be found up front.
Even so, freezing the footprint of lavatories did not gain much support. Major US airlines are against a freeze, but instead of directly commenting they used their lobbying group Airlines for America (A4A), whose US passenger members include Alaska, American, Delta, JetBlue, Southwest and United, among others. "The DOT should not impose a rule that prohibits the reduction of lavatory footprints from current measurements," A4A wrote.
A4A got bogged down in needing to establish a baseline and asking what constitutes a footprint. Boeing noted these details, too, but nonetheless supported the underlying meaning of the DOT's idea.
Airbus, on the other hand, said: "The restrictive limitation of the lavatory's footprint might hinder future improvements in lavatory's design evolutions."
However, the entire impetus for the DOT's study is that airlines and their aircraft cannot provide basic accessibility to some passengers.
The notion of creating a minimum lavatory footprint is just one part of the DOT's consideration to improve accessibility on narrowbody airplanes as they fly increasingly long sectors. Since the department's study, American and United have agreed to buy the A321XLR aircraft.
Spirit Airlines, which is not an A4A member, told the DOT that its A320s and A321s have Space-Flex lavatories that allow the two side-by-side lavatories at the rear of the aircraft to combine into one larger lavatory for PRMs. "Spirit is working to make passengers with disabilities more comfortable by flying these newer aircraft on its longer routes," said the airline. While the A4A did not explicitly name Spirit, the lobbying group noted that low-cost carriers have greater ability to reallocate galley space because of their different business models.
The DOT is being meticulous. It is looking at "toe clearance" (some industry feedback said not to define it) and how PRMs can better use grab bars and call buttons, and if faucets should automatically dispense water for five seconds (that could waste water, said the International Air Transport Association).
This is a change for the DOT, which in 2018 put single-aisle lavatory accessibility as a long-term agenda and then removed it entirely, prompting a lawsuit by a disabled veterans group to force the DOT into action. The suit claimed deliberate inaction by the DOT, which admitted in court papers that accessible lavatories have not been "a top priority".
Yet it could take a generation for most single-aisle aircraft to have an accessible lavatory since DOT would mandate one only on new-build aircraft with no retrofit requirement. A rule would not come into effect for three years and would not be applicable to aircraft with a certified maximum capacity under 125 seats.
Some PRMs can use a lavatory only with the door ajar and a visual barrier – usually a curtain – covering the opening. This is unlikely to change in the near-term.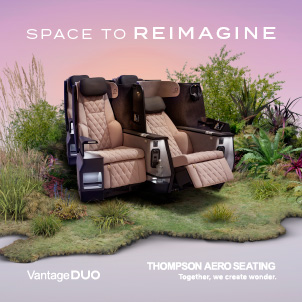 The only foreign airline to comment was All Nippon Airways, believing any DOT narrowbody rule could be a template for future widebody rules, potentially impacting the airline. ANA said it worries that the DOT is proscribing "a particular technology or methodology that might actually limit the opportunities for carriers to enhance the services that they provide to passengers with disabilities".
The DOT's outcome appears shaped by what PRMs and representative groups might argue is US airlines long neglecting them. Recent lavatory size reductions are challenging for passengers even with full mobility.
While US airlines are on the defensive, it appears ANA is being proactive. Under seal, it submitted to the DOT "some examples of the accessibility features that ANA and aircraft manufacturers on their own initiative are considering for future aircraft".
There are some novel ideas on the market. One design evolution was announced last month with ST Engineering's expanding Access lavatory enabling larger usable space on an existing footprint.
Related Articles:
Featured image credited to istock.com/the_guitar_mann