Acro Aircraft Seating – a leading passenger seat manufacturer for commercial airlines – has been selected to supply Deutsche Aircraft with their Series 9 economy class seats for the D328 family of aircraft, which includes the new D328eco and a retrofit option for the proven D328 turboprop and D328 jet.
The new Acro Series 9 seats will provide a comfortable on-board experience for passengers flying with the D328eco as well as the D328. Ideal for airlines travelling regional and short-haul routes, these seats have a wider seat pitch, a robust yet lightweight design, require less maintenance and are more reliable.
Nico Neumann, Chief Operations Officer at Deutsche Aircraft , spoke about the choice of Acro seating for the D328 family: "Acro Aircraft Seating has been selected based on a multifunctional assessment of innovation, sustainability, quality and economic factors. Besides serving our D328eco in a baseline 40 PAX configuration, the selected seats will be available as a retrofit option for our D328 Turboprop and D328 Jet, enhancing the passenger experience of our operating aircraft.
"This selection is a significant step within the D328eco development schedule, as we are now completing the interior selection for the cabin, cargo and cockpit. I look forward to a long-term relationship and many happy customers."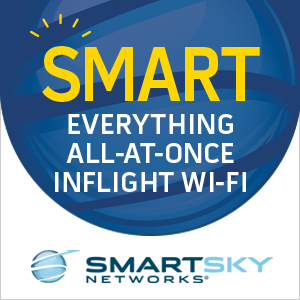 Welcoming the contract announcement, Neil Cairns, Chief Executive of Acro Aircraft Seating, said, "We are delighted at this latest endorsement for our versatile Acro Series 9, particularly as Deutsche Aircraft is so widely respected in the industry, not only for its commitment to the very best in engineering design, quality and innovation, but also for its far-sighted sustainability policies.  The Acro Series 9 delivers on every aspect, providing quantifiable and tangible benefits alongside elegant aesthetics and supreme comfort. It's a perfect partnership and we're excited about contributing to the ongoing success story at Deutsche Aircraft."
Greater comfort with a sustainable touch
The Acro Series 9 seats are designed to provide maximum comfort for passengers on short-haul flights, with convenient amenities such as USB sockets for charging devices. These seats are lightweight and contribute to the sustainable aviation mission of Deutsche Aircraft and the D328eco by reducing the cabin weight and reducing fuel burn as a result. Deutsche Aircraft is committed to collaborating with key suppliers who prioritise the use of innovative and environmentally friendly materials and finishes.
About Deutsche Aircraft
Deutsche Aircraft is Germany's new purpose-driven OEM. Founded on the heritage of aircraft pioneers, Deutsche Aircraft's new D328eco™ aircraft is being developed to deliver significant improvements in operational and maintenance costs as well as reductions in the overall carbon footprint. This is in line with its vision and strategic road-map to support a more sustainable future for aviation. The D328eco will offer maximum flexibility being able to operate on existing aviation fuel, to being blended with up to up to 100% H2-PtL. The aircraft will be assembled in the paperless Final Production Line (FAL) at Leipzig/Germany. All parameters are in high demand in the current aviation environment and we already see an increased interest in the D328eco from our potential customers and partners.
About Acro Aircraft Seating
Acro Aircraft Seating is one of the leading manufacturers of passenger seats for commercial airlines around the world. Founded in 2007, the business has built a reputation for creating contemporary seating that is robust, lightweight and easily maintainable whilst offering exceptional passenger comfort and living space.  The company's UK headquarters is located in Crick, Northamptonshire. Acro also has a site in Shanghai and Customer Support Operations in USA. The company currently serves more than 50 airlines throughout the world and is a trusted supplier to the world's leading leasing companies.
Featured image credited to Acro Aircraft Seating