Great news for Lufthansa customers in the New York area! The airlines much loved Airbus A380 returned to John F. Kennedy (JFK) Airport on July 4th, as the United States commemorated its official day of independence.
With its return to JFK, Lufthansa's A380 sharply increases capacity this summer season to the important New York market with one of the world's most technologically-advanced and  largest aircraft.
Furthermore, with this flight, Lufthansa continues to expand its premium offering at its Munich hub, especially with additional seats in Business and First Class. In addition to New York, Lufthansa introduced its A380 service to Boston Logan on June 1st and will resume flights to Los Angeles' LAX in the upcoming winter season. 
Flight LH410 departed Munich at 12:10pm and arrived in New York at 3pm. The return flight, LH411, left JFK at 5:30pm and arrived in Munich at 7:35am today. All times are local. The New York JFK – Munich route will operate daily. 
Due to the sharp rise in demand in travel and the delayed delivery of ordered aircraft, Lufthansa decided in 2022 to reactivate the Airbus A380, which is particularly popular with passengers and crews. By the end of 2023, a total of four A380s will once again be deployed for service to and from Munich. 
The A380 aircraft 
The Airbus A380 is one of the world's most fuel-efficient aircraft, burning about 12 percent less fuel than other wide-body jets, and is approximately 30 percent quieter than the current generation of wide-body aircraft.
With 509 seats, the airline's A380 has around 80 percent more capacity than its Airbus A340-600, which currently flies on the Boston-Munich route. In total, Lufthansa's A380 offers four classes of travel: 8 seats in First Class, 78 seats in Business Class, 52 seats in Premium Eco and 371 seats in Economy Class.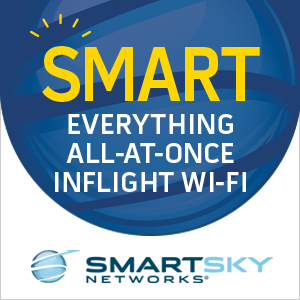 Located on the upper deck, the First Class cabin is one the quietest cabins in commercial aviation and boasts an air humidification system – the first of its kind to be installed on a commercial aircraft – that improves air humidity to help fight off jet lag.
Two large, luxurious bathrooms with separate changing and lavatory areas offer enhanced personal space and storage. The cabin's eight generously proportioned, ergonomic seats measure 6'9" feet in length and 2'7" feet in width and provide the ultimate in comfort and innovation for an exceptional travel experience.  
Also located on the upper deck is the Business Class cabin with 78 seats featuring improved functionality, including more storage and a power supply that works with all worldwide connections.  
The main deck is home to Lufthansa's Premium Economy class, where 52 seats are situated in the forward most compartment of the A380's main deck. In addition to more private space with up to 50 percent more legroom, Premium Economy allows guests to travel with two pieces of luggage weighing 51 lbs.  each. On board, every passenger is greeted with a welcome drink and in-flight meals are presented on menu cards and served on fine chinaware. Premium Economy passengers will also find an amenity kit at their seats which includes practical travel accessories, an electrical plug and a bottle of water.  
The Economy Class is found on both levels of the aircraft. Each of its 371 seats features an in-seat video screen, an optimized ergonomic design and a slimmer seat back that adds two inches of personal space per passenger.  
Featured image credited to Lufthansa