French airframer ATR has unveiled new premium cabin options for its turboprops in a bid to put these #GreenWing aircraft on the map for multi-class airlines, business aircraft operators, heads-of-state and others.
During a 6 June press briefing at the Aircraft Interiors Expo (AIX) in Hamburg, ATR business development manager Louis Barral emphasized that sustainability is among the unique advantages that ATR's 42 and 72 turboprops have over their jet competitors. Until now, however, these turboprops have not been able to match jets on cabin interior choice and comfort.
With ATR's new HighLine-branded line of options, the 'fly responsibly' airframer is offering five distinct premium cabins to compete in different segments: Premium-Flex, Multi-Class, All-Business Class, Multi-Section, and Bespoke VIP.
It has identified 900 jets in high-value markets that need to decarbonise and could be replaced by its turboprops in the future.
Let's start with Premium-Flex. The bones of this idea were first teased by ATR at last year's AIX 2022 with the introduction of the X-Space seating concept, a "plug and play" solution that allows airlines to convert seat duos into a premium seat with the aisle-side seat's back and pan removed and replaced with a side table.
Using X-Space down the length of the cabin, the Premium-Flex option is "ideal for boutique airlines and charter operators", said ATR at AIX 2023.
ATR's positioning of Premium-Flex for charter operators is certainly timely. In the United States, for instance, hop-on-jet carrier JSX is already flying all-premium ERJ-145 twinjets with a spacious 1-1 configuration that features added tables with cup holders on the right side of the aircraft.
With the ability to seat 50 passengers in total in a two-class layout on board an ATR 72, ATR's new Multi-Class option offers a dedicated 2+1 premium cabin followed by a more traditional 2-2 economy cabin.
Meanwhile, its new All-Business Class option, with plush recliners, envisages cabins that can accommodate up to 30 guests "to match the requirements of Part 135 and semi-private airlines".
A Part 135 certificate permits the carriage of 30 passengers on each flight. Therefore, 30 premium seats are installed in a fixed 1+1 configuration, offering side storage and other amenities.
Next, ATR's new Multi-Section option is designed for heads of state and government use, featuring a VIP cabin up front and standard seats for members of the press down back. 
Last but not least, the Bespoke VIP cabin is positioned as the equivalent of a luxury private jet interior, which could be tailored for individual customers.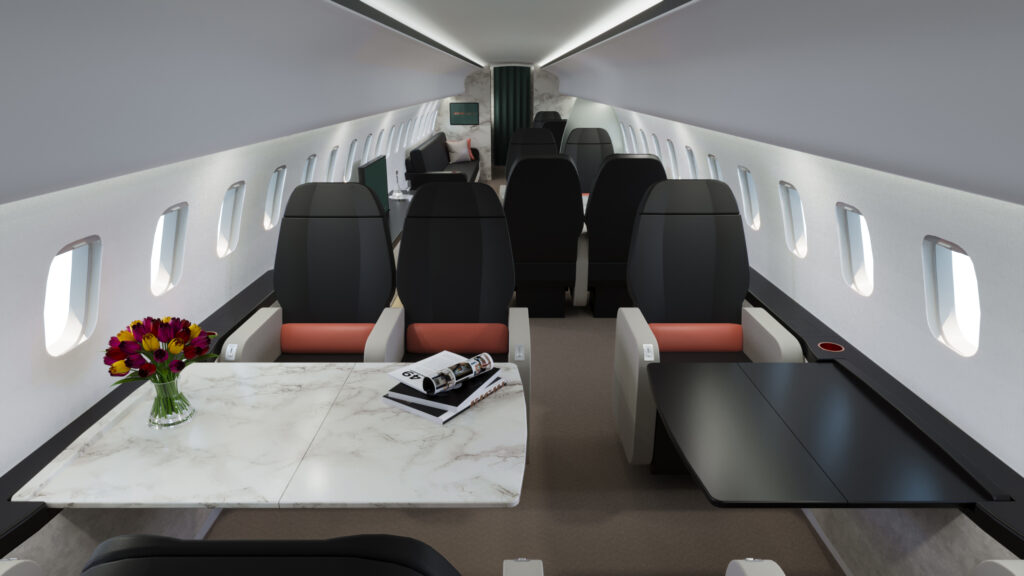 With such a broad range of HighLine options, ATR is aiming to tackle many markets at once. For example, it sees Premium-Flex as ideal for supporting premium charter clients like sports teams, while the Multi-Class option could replace commercial regional jets.
This is a lofty goal for ATR, as many passengers see turboprops as slower and noisier; in short, not luxurious. So why is now the right time for HighLine?
"People are asking us," said Barra, citing the industry's need to decarbonize, and the fact that ATR believes it can now address comfort concerns in full.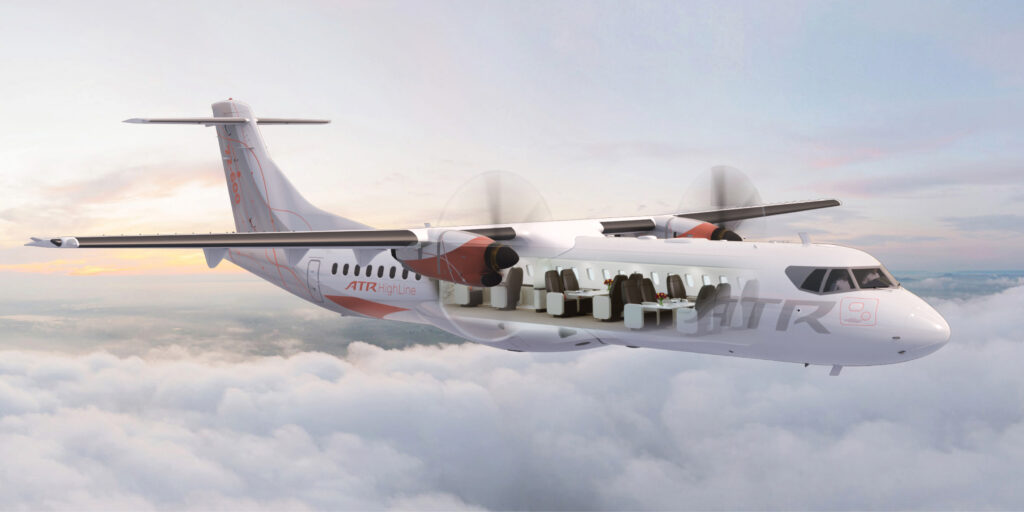 ATR claims that the internal vibration and noise produced by its turboprops is equivalent to contemporary business jets. And while the range of its turboprops is much shorter than business jets, ATR reckons that it will meet the needs of the majority of customers.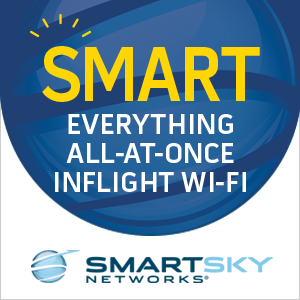 The airframer also suggests that HighLine is customer-driven. "Airlines see the benefits themselves," explained Barral, and ATR has already seen some demand.
Indeed, the Multi-Section option is already flying, and customers for the All-Business Class option will be announced shortly. Customer announcements for Premium-Flex will follow, assured the ATR executive.
Of the 1,200 ATRs flying today, only 15 are high-end VIP variants. It remains to be seen if HighLine will enable ATR to attract new VIP customers or simply  like-for-like replacements. 
This new line of cabins is a very audacious move for ATR, a joint venture between Airbus and Leonardo. "ATR offer the same cabin space as large bizjets, but at [a] consumption level of small bizjets," stressed Barral. ATR therefore proposes to use the unique eco-credentials of its aircraft to encourage people to switch to turboprops.
Related Articles:
All images credited to ATR